Springfield's M1A Scout Squad Rifle comes from the factory with a forward-mounted Picatinny rail. Though many believe this is the only qualification for being a scout rifle, the truth is there are quite a few other considerations. Regardless of the purist's definition of a scout rifle, the M1A Scout Squad Rifle is a damn fine general-purpose rifle, and that's exactly the motivation behind the scout rifle concept. Some, however, are unfamiliar with exactly what a scout scope is, and because of that, they are unsure which scout scope would be the best fit for this rifle.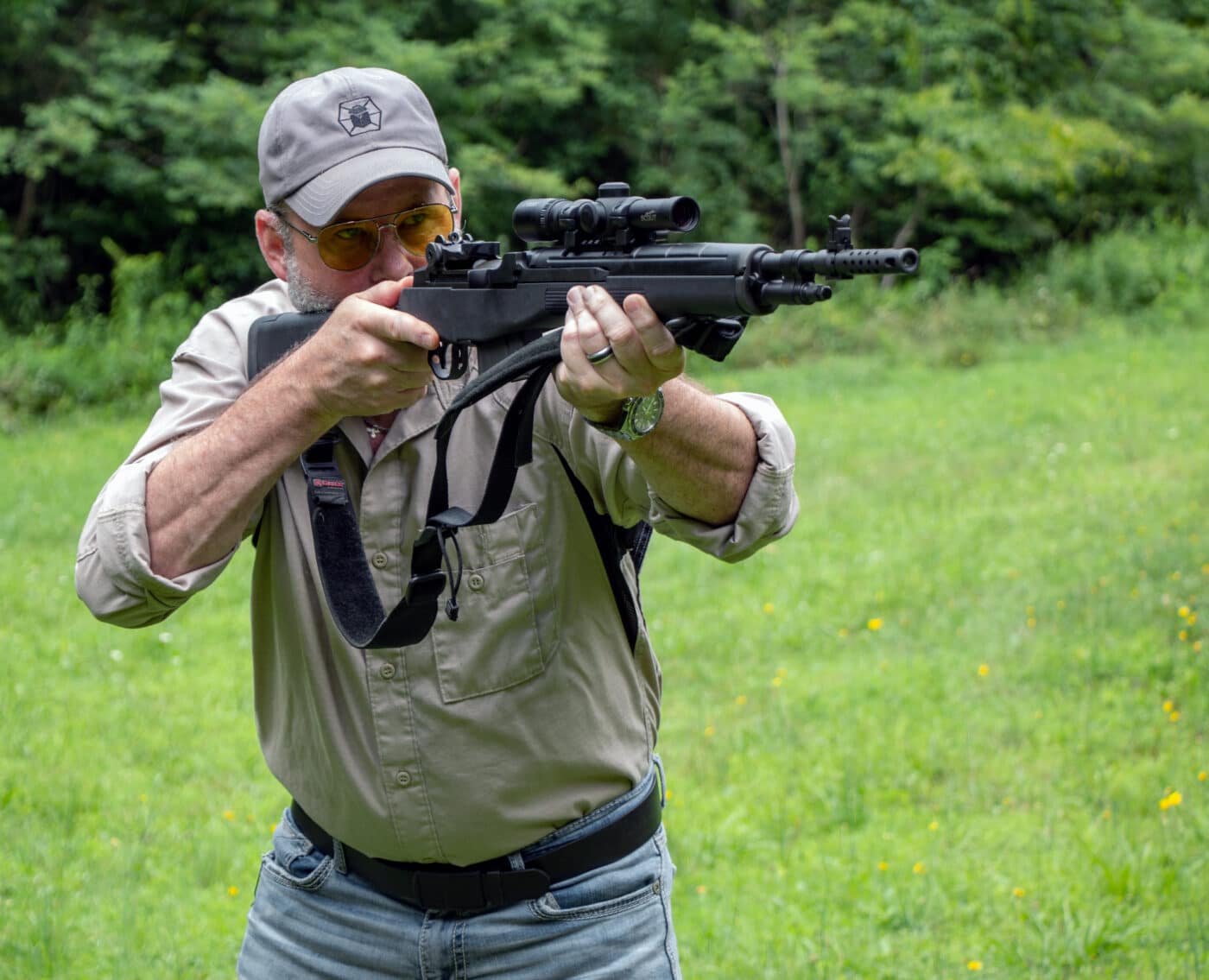 A true scout scope has about 10″ of eye relief. This allows the scope to be mounted far enough forward to clear the action. Discounting scopes for handguns, there are only five currently manufactured riflescopes that have this much eye relief. Now, while you might get by with shorter eye relief on a bolt-action scout rifle equipped with a full-length rail, for the M1A Scout Squad Rifle, you need that full 10″. So, let's look at the options.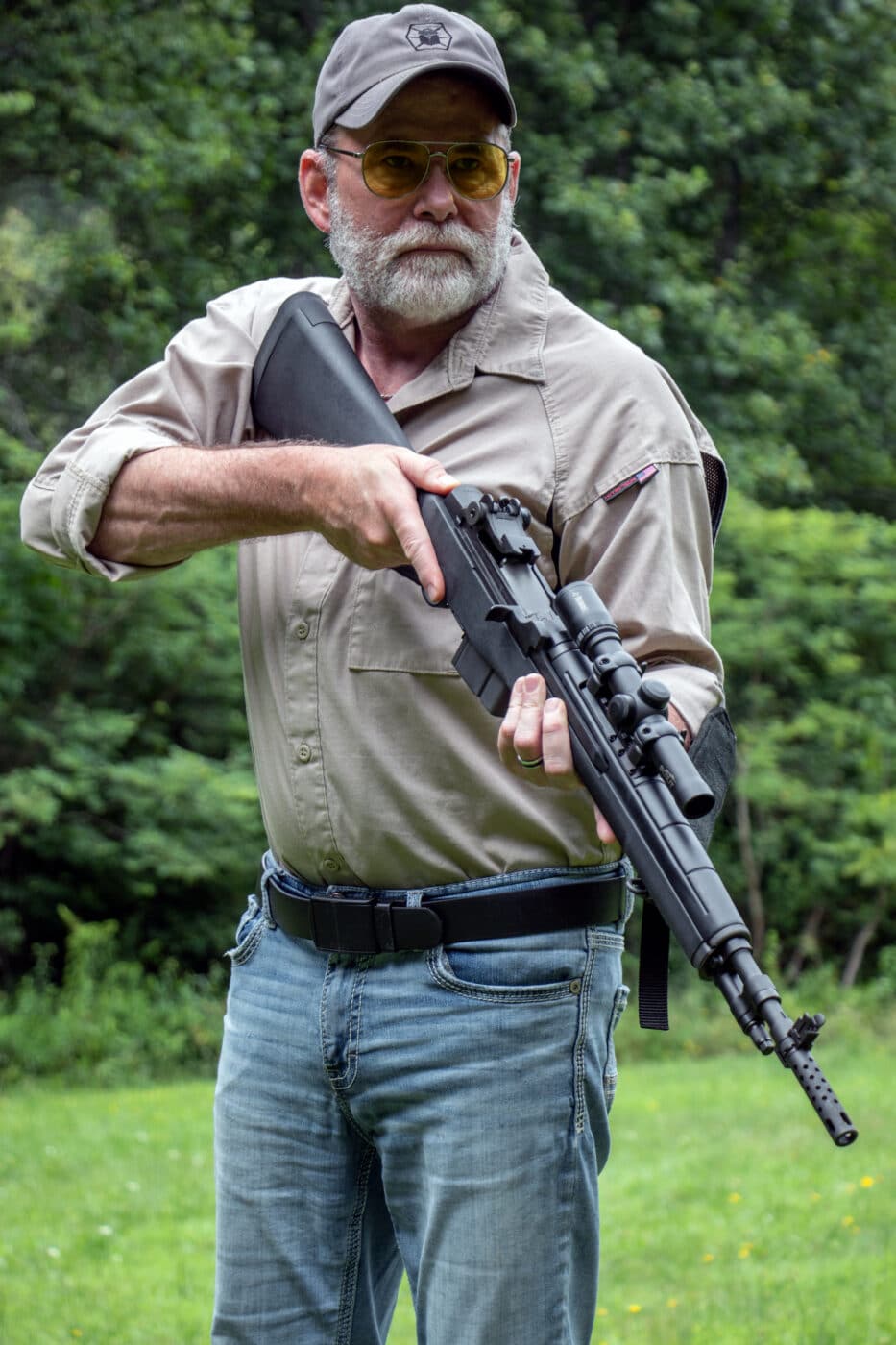 Burris 2.75X20mm Scout Riflescope
An excellent and the only real alternative to the Leupold is this scout scope from Burris. It weighs a half-ounce less and has a slightly narrower field of view. But the ocular does include a focus adjustment. The scope is also fitted with a heavy plex reticle which aids in low light shooting and fast acquisition. It may or may not be as rugged as the Leupold, and on occasion, I've found a few with adjustments that were not perfect. However, I've never seen one of these scopes that would not hold zero. MSRP: $299.
Weaver K4 4X28mm Scout
This is an excellent little riflescope. Sadly, it has been discontinued, however, if you look hard enough you can find them on the used market. For precision shooting at distance, it is a better option than the fixed power Leupold or Burris, but for snap shooting or close-in work, 4X is a bit too much magnification. I'd rate these scopes as bulletproof. Originally, this scope sold for about $300.00.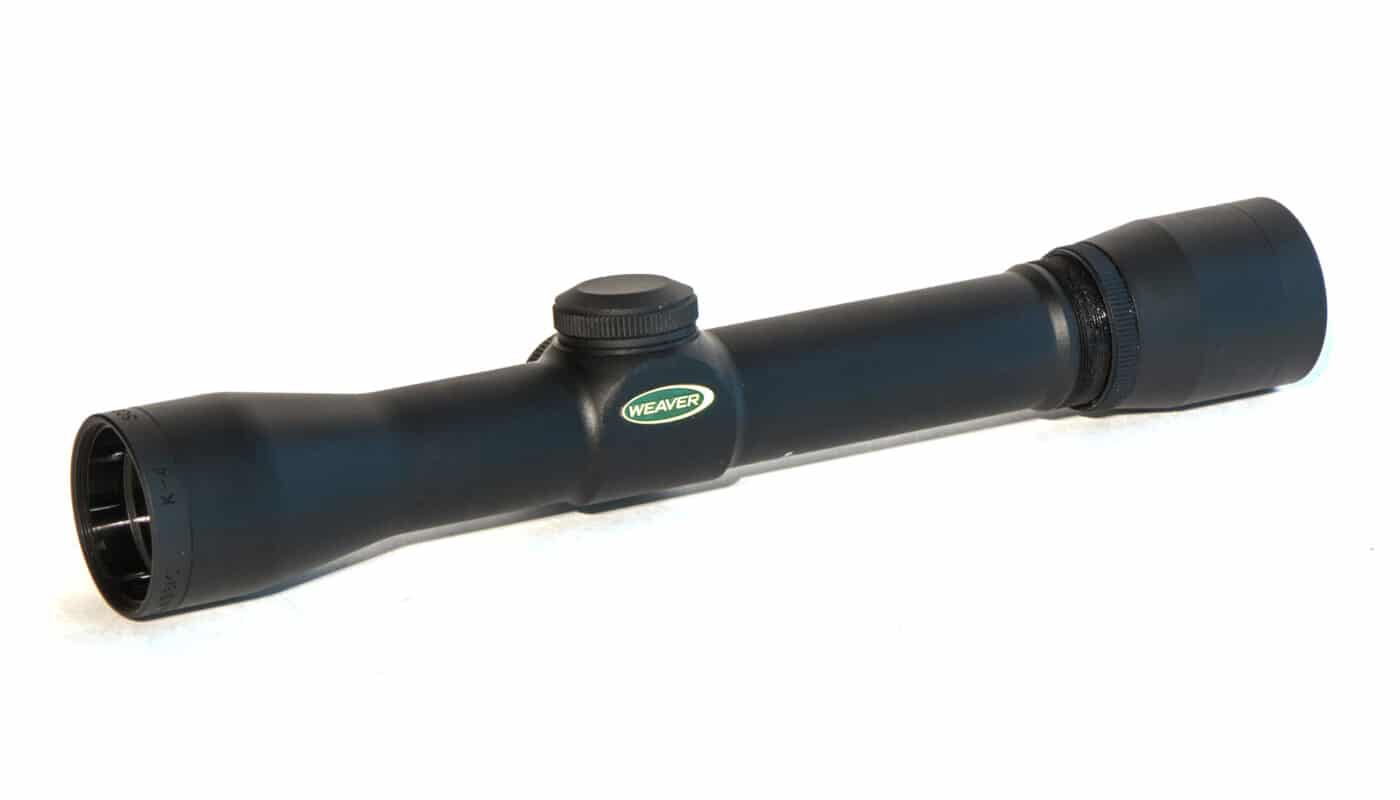 Hi-Lux Long Eye Relief 2X-7X Riflescope
This is a very affordable riflescope with 8" to 14" of eye relief. The variable power option is very nice, but the quality is about what you would expect for a scope retailing for $140.00. Still, I've spent some time behind this scope mounted on several scout rifles and it held up. It does come with the option of a duplex or BDC-style reticle. However, unless your wallet is very thin, I would avoid it.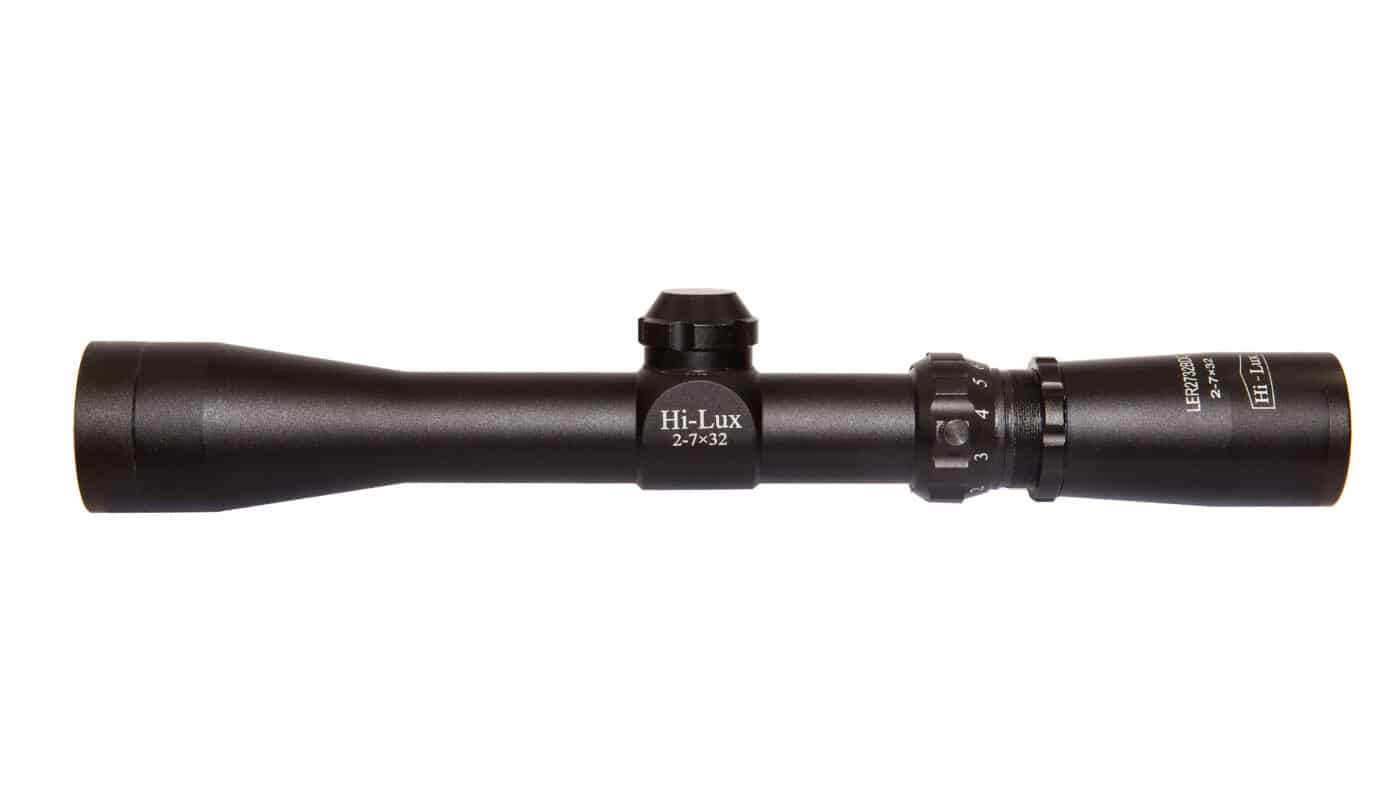 Vortex Crossfire II 2-7X32 Scout Scope
One of the newest scout scope offerings is another variable power option from Vortex. Eye relief is about perfect at 9.45" and the quality of glass is good for the $199.99 suggested retail price.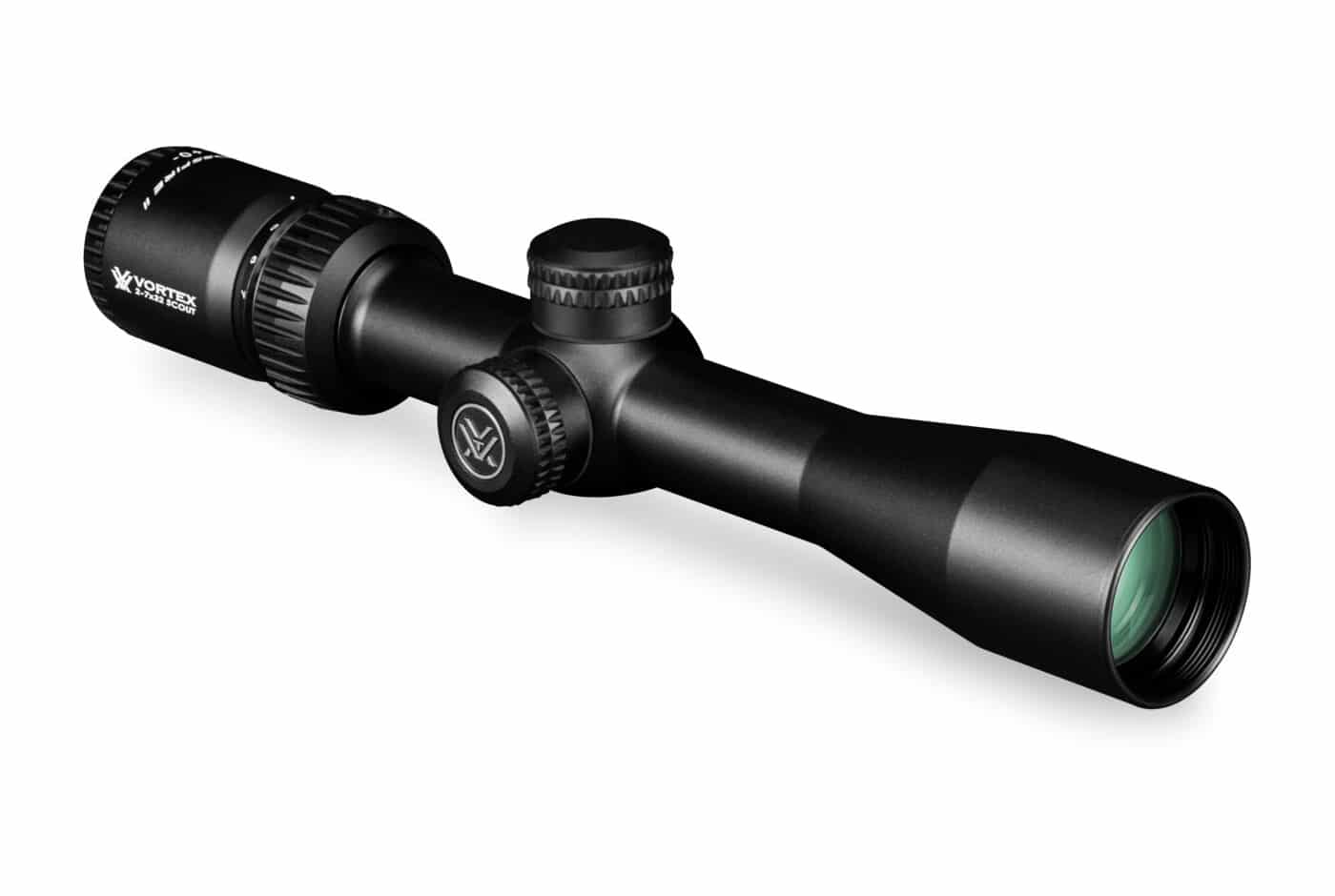 From a reliability standpoint, the scope seems solid; I've worked with several of these and have experienced no failures of any kind. However, I would point out that the view through this scope seems to give that — looking through a tube — sensation, and the eye box is unforgiving.
Burris 2-7X32 Scout Riflescope
For the best all-around performance and versatility, this scout scope from Burris is hard to beat. It offers the 2X to 7X magnification range and I've used several of these scopes across America and extensively in Africa. I own several scout rifles and they are all fitted with either this scope or the fixed power Burris. Eye relief is ideal at 9" to 12" and the Ballistic Plex Reticle is very helpful when the shot distance exceeds 250 yards. MSRP: $479.00
Leupold Option
Leupold offers a scope they advertise as a scout scope. Actually, it would be better described as an intermediate eye relief scope. That scope is the VX-Freedom Scout 1.5-4×28, priced at an MSRP of $349.99. This is a very high-quality scope, but eye relief measures at about 6". While they might work on a rifle with a rail that runs over the action, it is incompatible with the M1A Scout Squad Rifle. It is included here because it is of impeccable quality, and, well, you might have a compatible scout rifle to pair it with.
Conclusion
Obviously, the key to selecting the best optical sight for the Scout Squad Rifle is selecting a sight that will best suit the mission you have planned for the rifle. For general-purpose work the Burris fixed power scout scope is a great choice, and if you want to stretch the distance, the Burris with the Ballistic Plex reticle is obviously the best option. However, if close-range work is all that you have planned for the Scout Squad Rifle, the factory sights might be sufficient. If not, a red dot or reflex sight might be ideal, but that's a topic for another time. The bottom line is that the forward scout rail mount on the M1A Scout Squad gives you some unique adaptability for the rifle and how you use it.
Editor's Note: Please be sure to check out The Armory Life Forum, where you can comment about our daily articles, as well as just talk guns and gear. Click the "Go To Forum Thread" link below to jump in and discuss this article and much more!
Join the Discussion
Featured in this video
Continue Reading
Did you enjoy this video?
74