Looking for a quality prism-type optic for your Springfield SAINT that won't bust your budget? Take a look at this AT3 Tactical 3x Prism Scope review and see what might be on your shortlist of options to consider.
Back in the day before the AR-15 became really popular, most folks that had them just used simple iron sights. If you remember, most of them had the fixed carry handle like the military M16. I remember when I was so excited that I had found a scope that mounted on top of the carry handle.
Over the years, the AR began to come into its own and transformed into one of the, if not the, most popular MSRs (Modern Sporting Rifles). One of the first things that changed and was an instant hit was the "flat-top" upper receiver that allowed shooters to add traditional optics. It did not take long after that for the optics community to begin creating optics and sights specifically for the MSR's.
I remember getting my first traditional scope (a 3-9x40mm). Like many, I soon realized the accuracy that was possible with the AR. A few minor adjustments to the trigger and good ammo, and folks were able to get bolt-action accuracy from rifles like these.
Toward the Future
Since then, the optics have come out in just about every configuration imaginable. The idea is to have the best of both worlds; distance accuracy, but also up-close and quick target acquisition for CQB.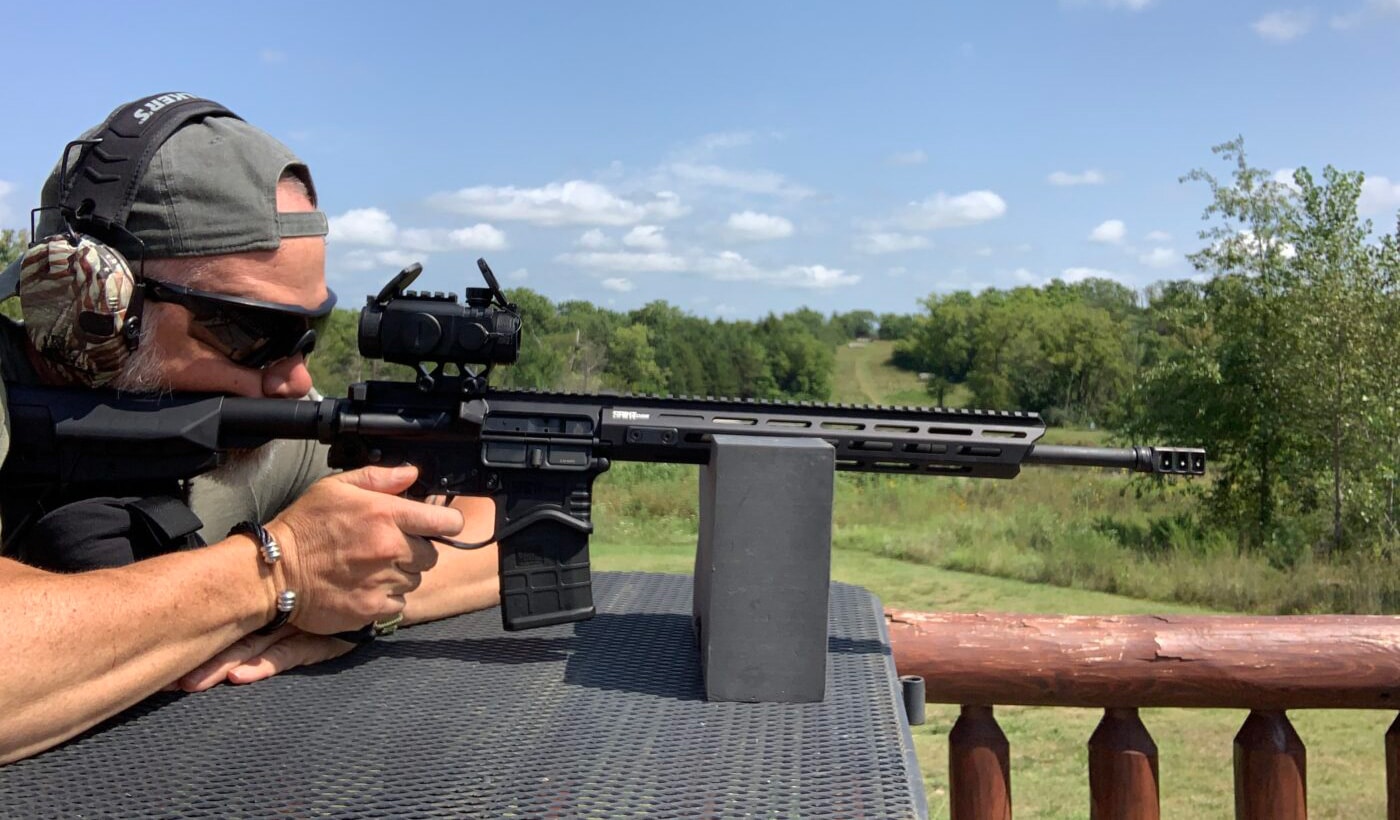 Until recently, red dot and holographic optics reigned supreme in the CQB arena. The problem was distance; they definitely have their limitations at distances beyond 100 to 200 yards for any kind of precision shooting.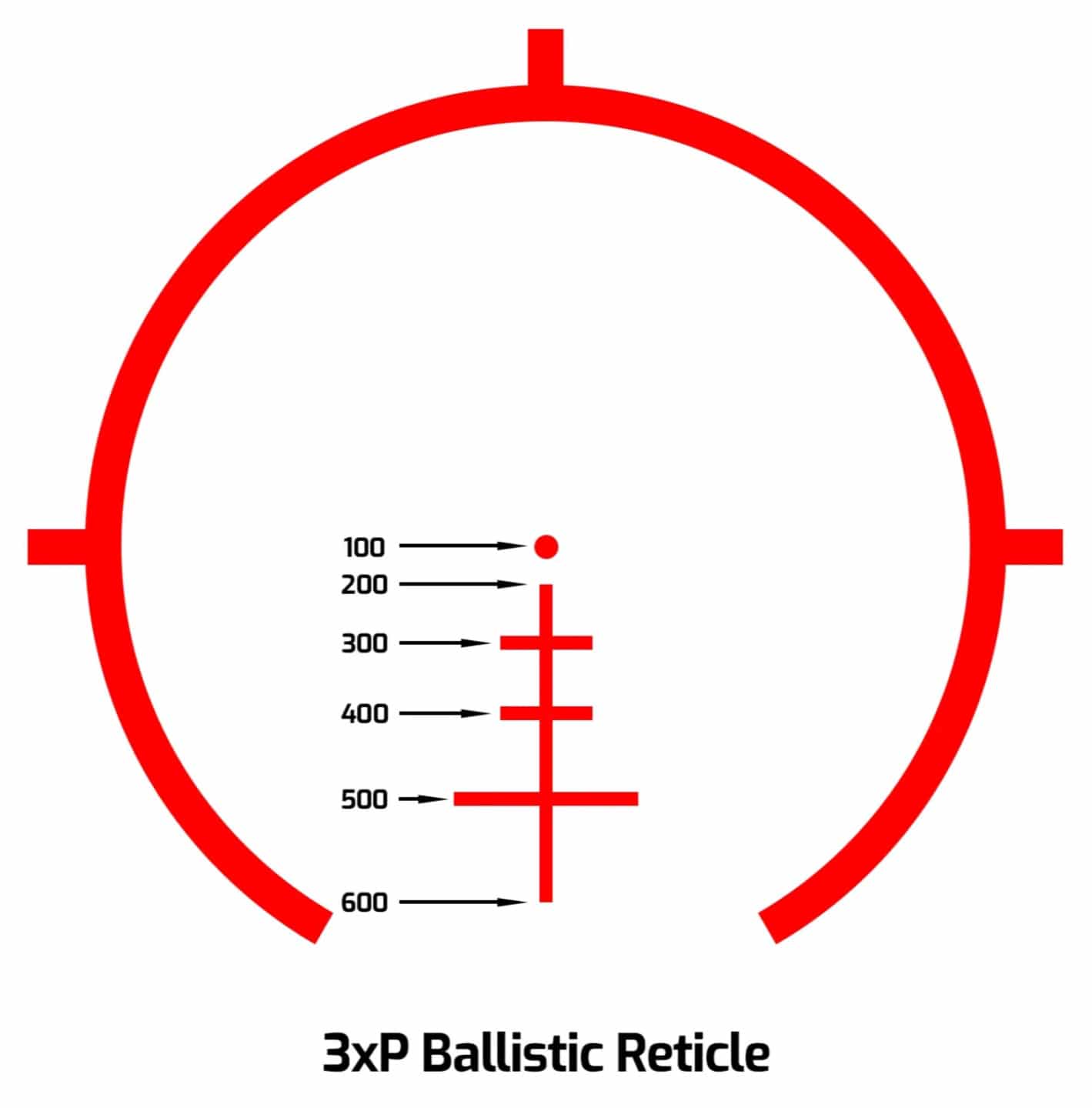 The military's solution was the Trijicon ACOG. The ACOG was really the first prism scope that set the stage for prism optics.  It literally proved itself in battle and changed battle sights and optics forever.  For those not familiar with a prism optic, they are quite different from your traditional "Scope".
A Different View
Prismatic optics are just that — they use a prism to focus the image rather than a series of lenses as in a traditional scope. We could go into great detail on this, but that's not the intent on this particular post. Instead, please check out our article called "Everything You Need to Know About Red Dots." In that article, we cover prism-type optics as well as all of the other options.
There are pros and cons, so let's just skip to those. You know, KISS (Keep It Simple, Stupid).
Pros:
Much more compact than traditional scopes.
The "reticle" is etched in the glass and usually illuminated. Even if the battery or light source does not work, you can still see the reticle the same as in a traditional scope.
Quick target acquisition with a bright, clear image.
Allows for magnification unlike red dots and holographic sights.
Good eye relief; not as long as red dots, but better than traditional scopes.
Diopter for adjustments to image focus and sharpness. Great for folks with astigmatism or other issues.
No moving optical parts, thus tough as nails.
Cons:
Fixed power/magnification, and typically the max is 5X.
Bigger and heavier than red dots.
Not totally "parallax" free compared to red dots and holographic optics.
Often not as bright as red dots.
Typically cost more than red dots.
Ok, so with all this info, what about the AT3 Tactical 3XP? That is what the video review is for. It would appear that we can get all the benefits of the prism scope at an affordable price.
Bottom Line
I found the AT3 3XP to pass my torture test with flying colors and had the kind of accuracy most of us would be delighted with on the range. And best of all, it's kind and compassionate on our wallet. Watch the video at the top of the page and decide for yourself.
Editor's Note: Please be sure to check out The Armory Life Forum, where you can comment about our daily articles, as well as just talk guns and gear. Click the "Go To Forum Thread" link below to jump in and discuss this article and much more!
Join the Discussion
Featured in this video
Continue Reading
Did you enjoy this video?
39