Review: 5.11 LV18 Backpack 2.0
January 6th, 2023
6 minute read
For those of us who are lifetime members within the community of gearhounds, and for those "gray men" who carry every damn day, the term "low profile" is thrown around a lot. To me, it means a few different things. For one, low profile means not standing out in a way that draws undue and unwanted attention to me, and not giving away the fact that I'm carrying my EDC handgun in public. It also means a piece of kit that is compact and streamlined.
I've had the pleasure of talking with the designers and engineers behind the gear at 5.11 Tactical on more than one occasion, and I am consistently impressed with the level of thought and craftsmanship that goes into each of their products. I've owned more than a few 5.11 bags and backpacks over the years, and some have told me I have a bit of a bag problem.
I have a different backpack or bag for various activities and pastimes, whether it's my everyday backpack, a sling bag for hikes, my waterproof hunting duffel, etc. The list goes on and on, and I know a lot of you reading this can relate.
My 5.11 bags have also all proven to be extremely durable over the course of more interstate travel and plane trips than I can recall, so I clearly have a lot of faith in their products. And this is why I was so excited to hear about the newest iteration of backpacks within 5.11's Low Visibility (LV) line.
Primary Consideration
I got my hands on the bag, an LV18 2.0 Backpack in the "Turbulence" coloration. It features the signature CenterLine design style, easy-to-manipulate Duraflex buckles that have been updated to be easier to access when wearing gloves, an ambidextrous CCW compartment on the side, and some other really convenient and useful features.
The zippers throughout the bag's design are smooth and also feel rugged, and did not snag in spite of how quickly I pulled at them, or what extreme angle I attempted to torque them while unzipping.
Focusing on the EDC-centric features first, the ambidextrous access side entry for a CCW pistol is extremely easy to access when the bag is slung in front of your body. If you are packing armor panels in your bag and have an EDC pistol secured within the bag itself for off body carry, the ease of slinging the bag in front of your vitals and being able to draw is crucial.
Within this pocket is a looped area that serves as a removable holster retention strap. This is a simple addition but so very valuable in my opinion. I tested this feature out with my Hellcat Pro and Tulster OATH holster, which fit into the compartment with ample room and snuggly secured to the looped strap, just as if I was securing my holster to my own belt loop.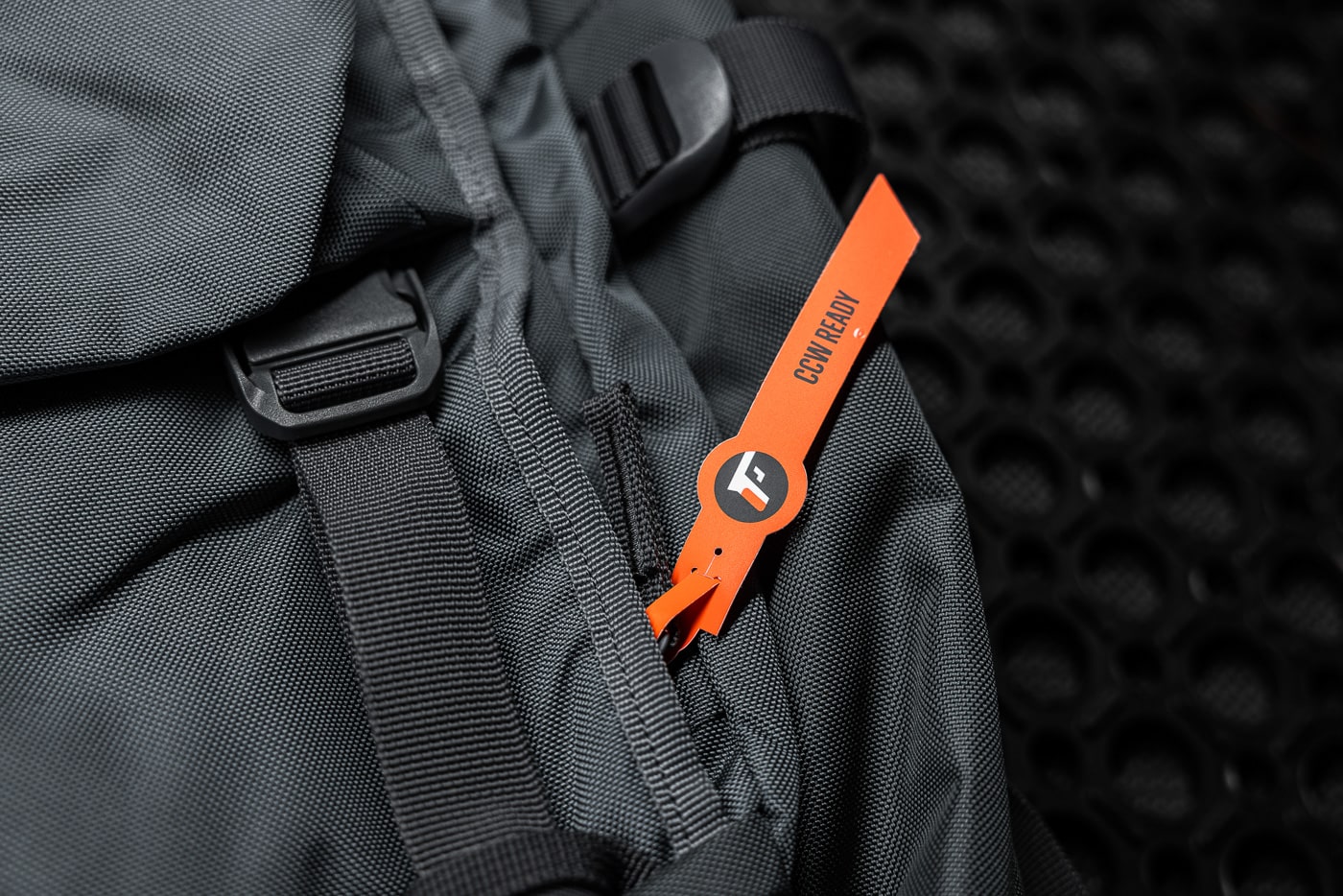 When wearing the backpack with my loadout secured in this fashion, I felt no shifting of weight, and after a good amount of jogging around, jumping jacks, and slinging and removing the bag, the pistol did not move its position in any way. The adjustability of this strap to accommodate different loadouts is a nice consideration.
Additional LV18 Backpack Features
The internal pockets of the bag feature places for pens, Leatherman-type tools, pocket knives and more, as well as a sunglass pouch. As I have learned from multiple 5.11 bags and packs in the past, I will literally discover new pockets and compartments within the bag years after owning them. These surprise pockets are always a treat, because after all, the more secret storage, the merrier.
In light of the ample and dedicated storage zones on their gear, one packaging feature I always appreciate from the team at 5.11 when you pick up a new bag or select pieces of apparel from them is the inclusion of bright orange tags placed on each specialty compartment to denote the intended use for such spaces.
Going from tactical to practical, a padded laptop sleeve feels very well-padded indeed, and has a nice height and depth to it to accommodate everything from tablets to full-size laptops and features a security strap to keep your electronics secure.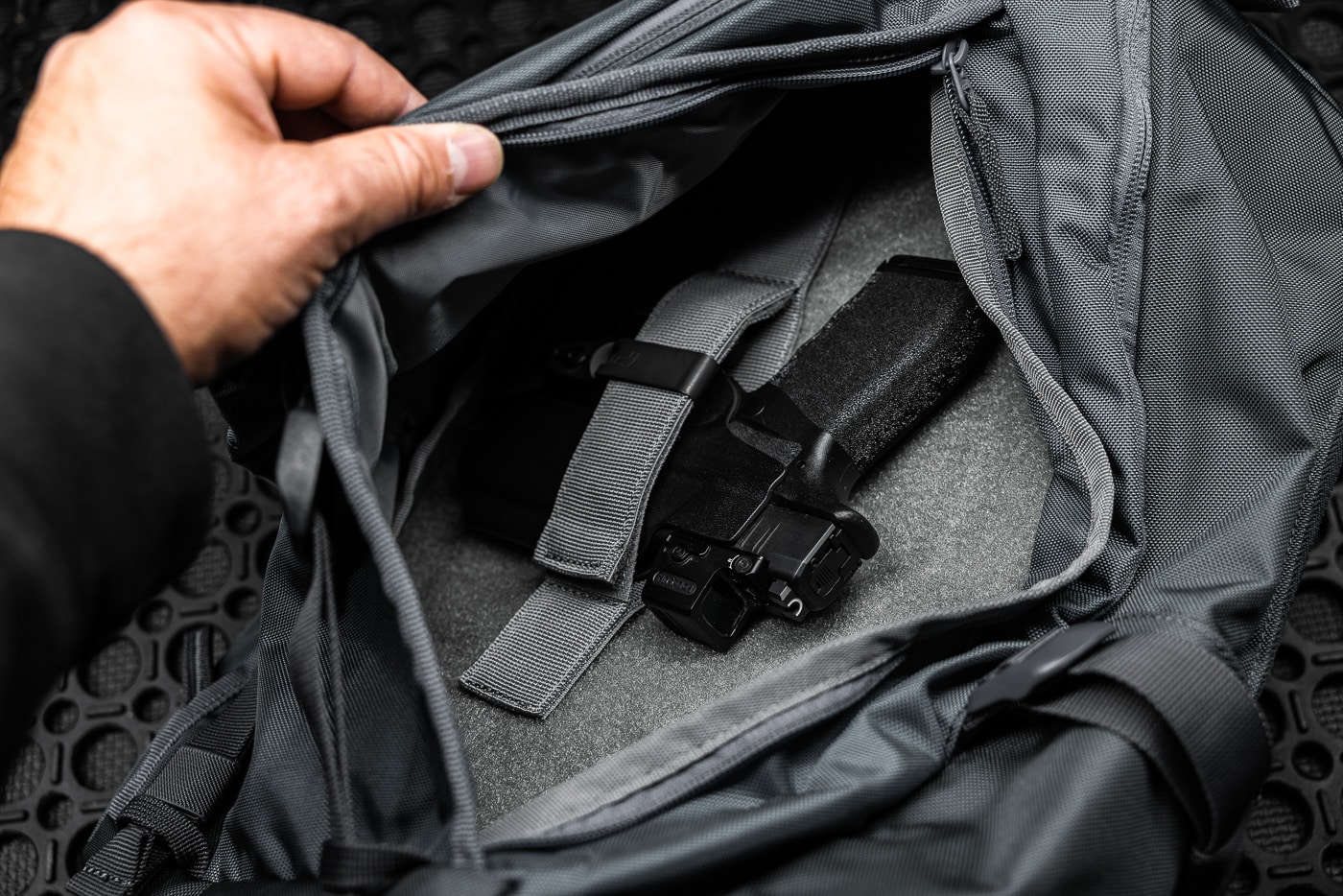 Side compression straps are included in the design for external storage and expandable pockets to fit your water bottle. When it comes to comfort for all-day use when packing about, the padded back panel includes a Flex cuff channel that makes this really comfortable and easy to wear for long periods of time.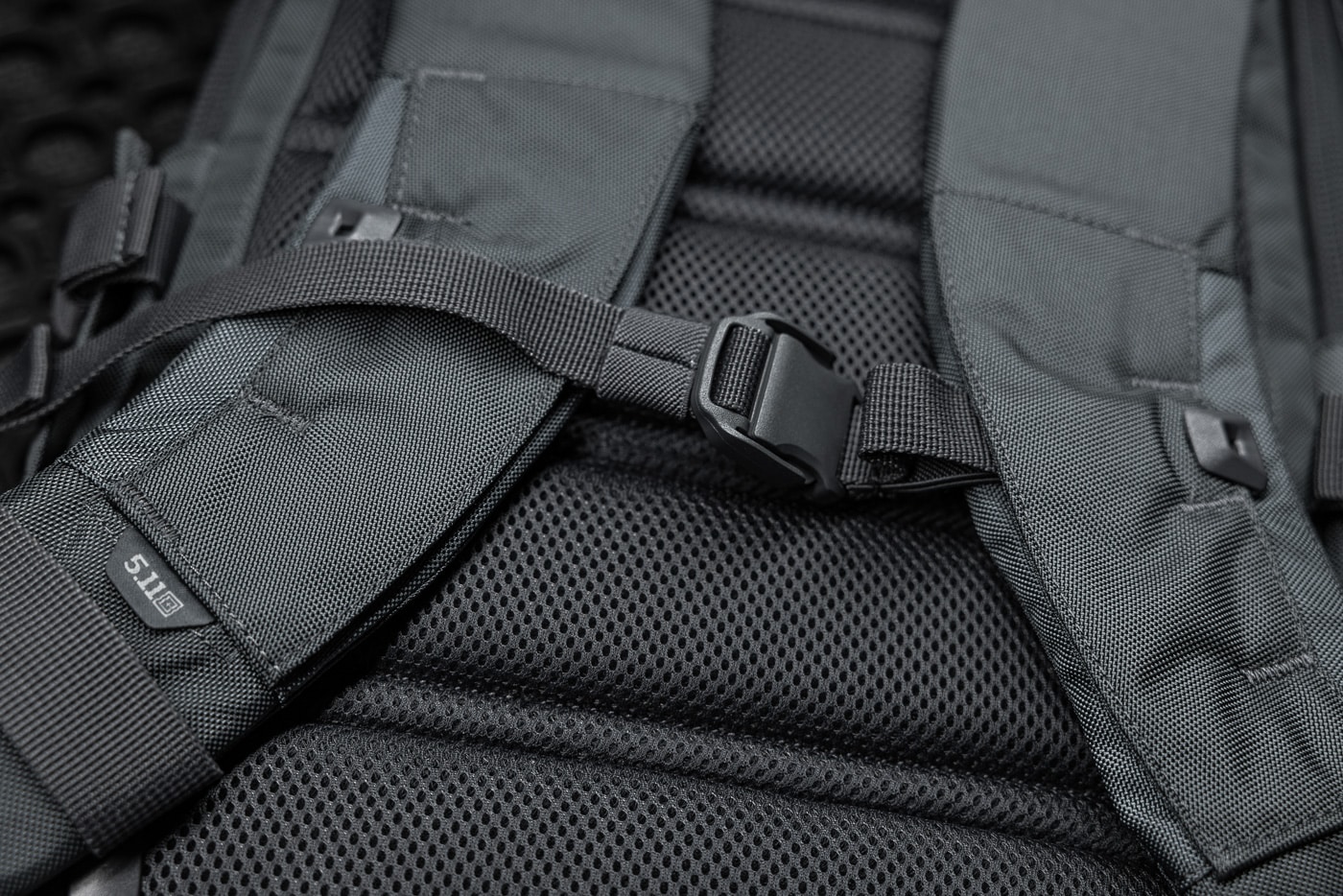 The large front pocket and secondary compartment offer plenty of storage room for other accessories, snacks, or whatever is part of your daily cargo. One thing I particularly like for comfort and a snug packing experience are the quick-release shoulder straps that come with a removable sternum strap. It is good for stability and comfort, but the quick release points are extremely smooth and help you access your gear fast, should the situation dictate. If that weren't enough, 5.11 also affords the user tuckable logos for an ultra low-visibility look.
The LV18 2.0 is made from highly durable 840D nylon and measures in at 19.75" in height, 11" in width and 5.5" in diameter. The pack is 1,831 cubic inches and has a 30-liter total capacity.
Final Review Considerations
For its MSRP of $145, I think this pack offers a lot of value, particularly for those seeking a bag that is sleek, useful for every day work, play or travel, and features CCW considerations that traditional packs simply do not have.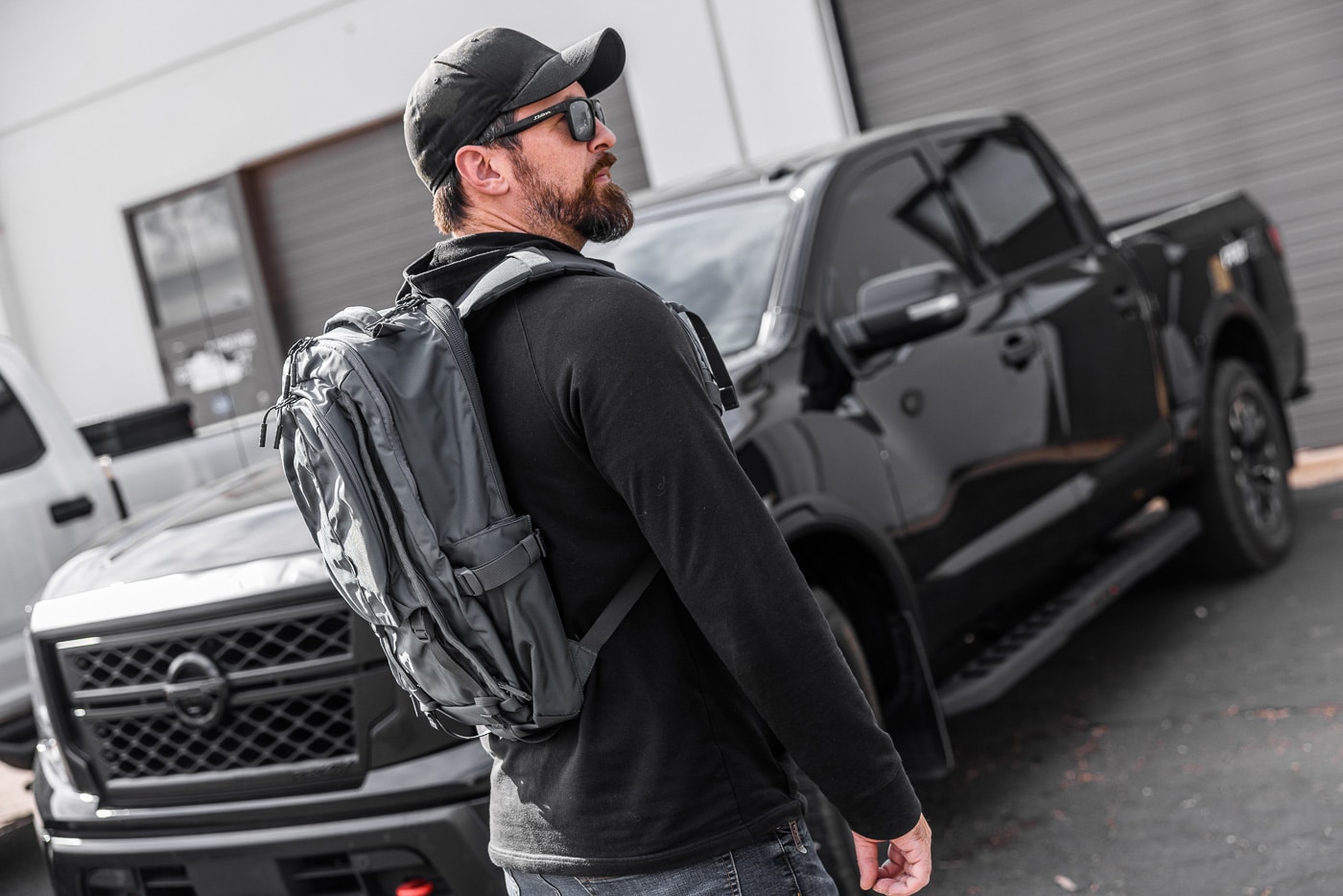 The LV 18 2.0 is going to make its rounds with me for some time to come, and I look forward to seeing what kind of adventures it may help facilitate.
Editor's Note: Please be sure to check out The Armory Life Forum, where you can comment about our daily articles, as well as just talk guns and gear. Click the "Go To Forum Thread" link below to jump in and discuss this article and much more!
Join the Discussion
Featured in this article
Continue Reading
Did you enjoy this article?
73