Continuous Precision Custom 911 9mm
April 3rd, 2021
5 minute read
I take concealed carry very seriously. My concealed everyday carry guns all are chosen with a direct purpose in mind. I have larger guns for the winter months as well as small guns for summer.
One thing is for sure, performance is a must in all these guns and concealability has no compromise. When I first laid eyes on the Springfield Armory 911 in 9mm I had to get my hands on one. In just one short trip to the range, I fell in love with it. Quickly, this little powerhouse became one of my main guns for concealed carry.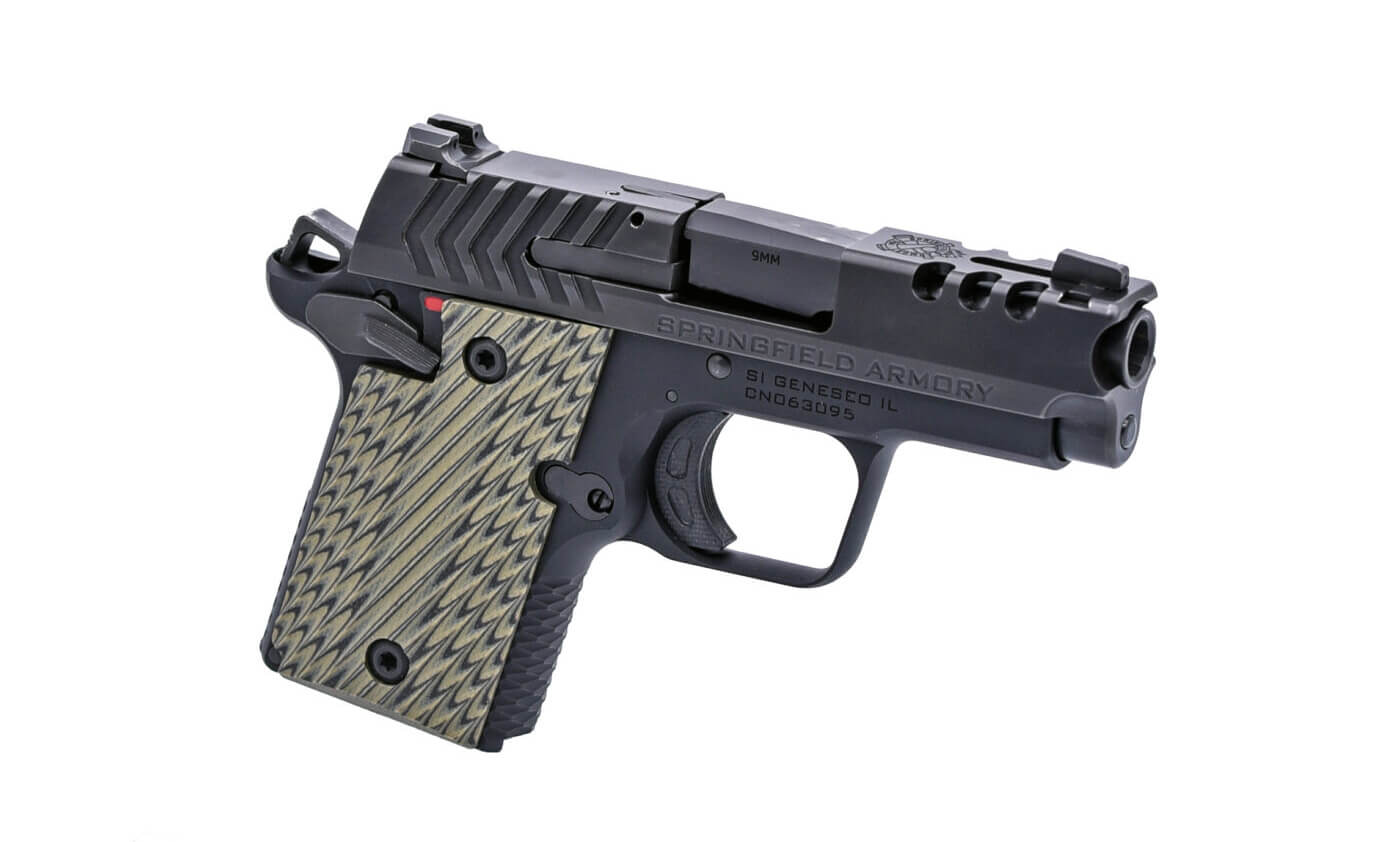 Now, however, I've taken things to the next level. I take a look at the custom work I had done by Continuous Precision and review how well it performs. Let's dive in.
The Gun
Located northwest of Detroit in the town of Milford, Continuous Precision is a great shop that handles a wide range of pistol modifications. For this article, the shop would work on my Springfield 911.
The 911 is a miniaturized model of the classic 1911. It is chambered in 9mm and gives 6+1 or 7+1 rounds of 9mm ammo, depending on which of the two included magazines you use. From the factory, Springfield offers many different styles.
The 911 Nitride is the most basic model in 9mm (there are also .380 versions), which was just fine for me. The 3″ 416R stainless steel barrel is precision broached and has a black nitride finish as well. The slide is also 416R stainless steel, ball cut, has rear serrations for ease of slide manipulation and a black nitride finish. Much of the Continuous Precision work was done here, but I don't want to get ahead of myself.
The 911 also has a full-length guide rod with flat wire spring recoil system.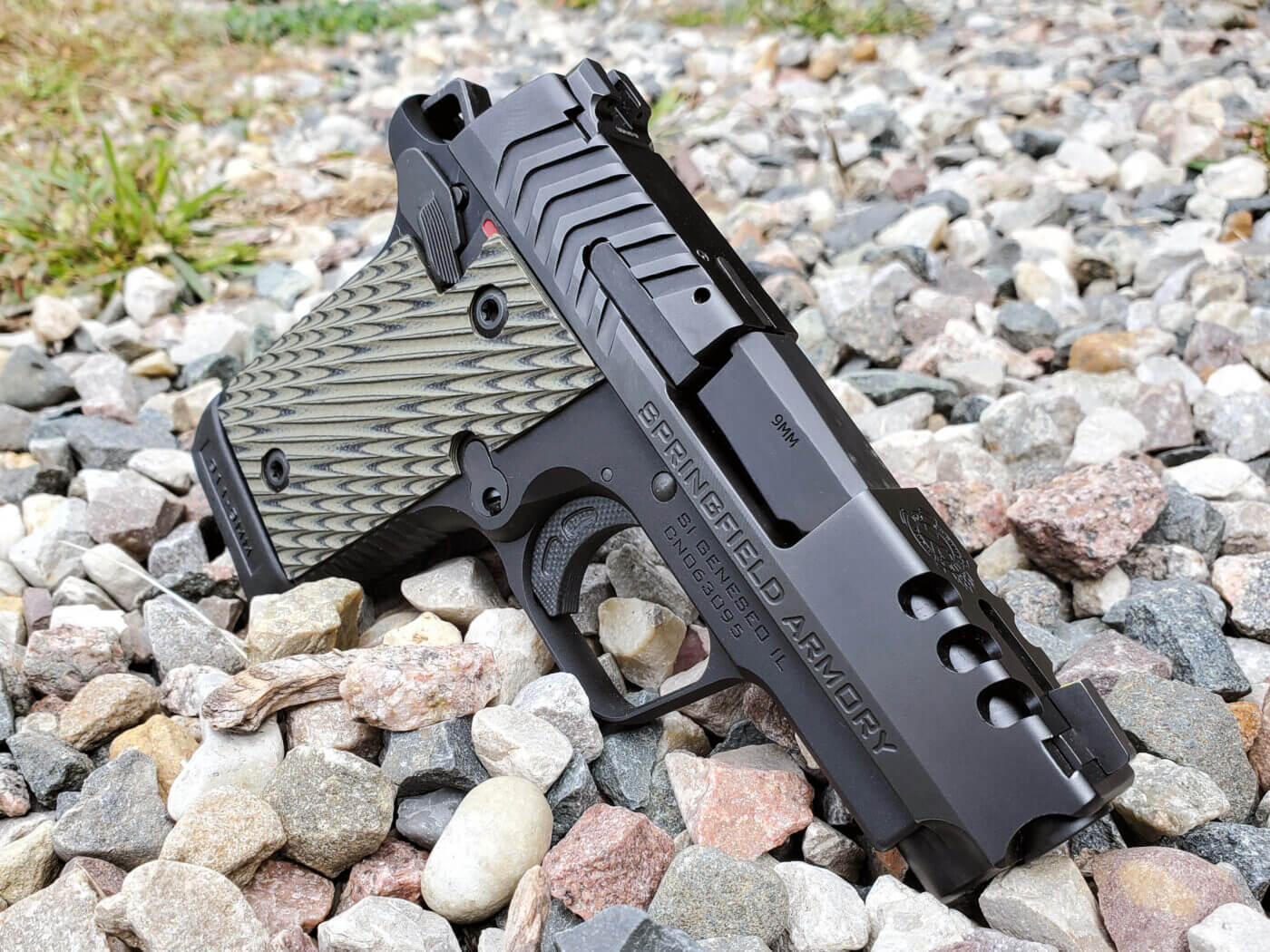 On top of that slide sits a set of Tritium sights that are absolutely perfect. In addition, there is a loaded chamber indicator, giving both visual and tactile confirmation of the chamber status, all while providing a little peace of mind in a defensive situation.
The lightweight frame is 7075 T6 anodized, hard-coat aluminum with octo-grip texture and thin G10 grips, providing a positive surface for a wonderful grip on this little thing. If you shoot small guns a lot, you know how important your grip is when shooting.
The frame hosts an ambidextrous thumb safety much like that found on a 1911 as well as a nice simple serrated magazine release button. One other feature of the grip that I love is the large beavertail that protects your hand from getting bitten by that hammer.
The trigger is crisp with a short reset. The single-action trigger sports a polymer G10 trigger shoe by Hogue. I am normally not the biggest fan of plastic triggers, but this one feels very good and performed great. I actually had to really inspect it to be sure it was indeed polymer. I shoot numerous small carry guns very similar in size to the 911, and this trigger feels great. Just smooth and crisp.
At the Range
Shooting the 911 is actually quite enjoyable. I say that because most small pistols are not very fun at the range. They are purpose-driven monsters that beat you during any kind of training. This Springfield surprised me. The trigger has a very minimal take up before breaking at just about 5 lbs. That break is followed by a short reset.
I shot five different types of ammo through the 911 during testing. The best five-shot groups for all the different loads averaged less than 2″ at 15 ft., which in my opinion is fantastic for a firearm designed for deep concealment and meant to save your life in a fight.
I shot the best groups with Hornady Critical Defense Lite 100-gr. and Wilson Combat 115-gr. HAP at 15 ft with just over 1″ groups. I shot the little 911 one hand, off-hand, double tap, rapid fire with multiple magazines in a row with no cool down, and even from the hip. It performed perfectly.
I got about 200 rounds through the gun using ammunition from HSM, Black Hills, Hornady, Wilson Combat and Remington —all different grains and types of ammo. It ate it all flawlessly. I did not experience any malfunctions.
Continuous Precision
I love the 911, but there was one main thing that I was not very fond of — the front end of the slide. Springfield doesn't have any serrations on the front of the slide and I personally love to have something up front to perform press checks during training.
I hit up Continuous Precision to help me out here. Continuous Precision is a small shop that works with many law enforcement agencies to enhance the guns of officers across the country. The company's motto is Enhance Your Survivability, and this shows in all of their products.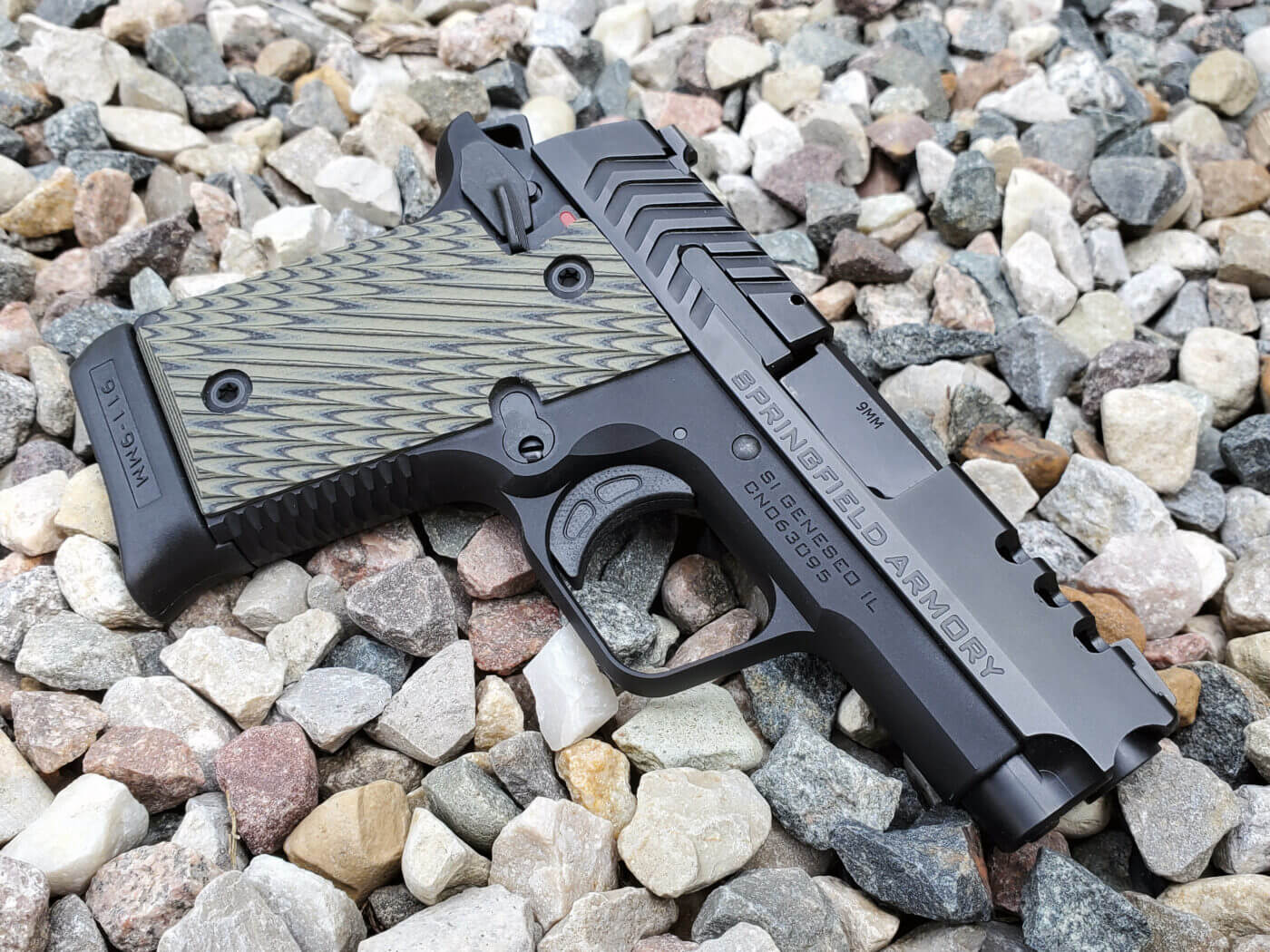 Continuous Precision offers some of the best slide enhancements I have ever seen. The owner Jeff took on the 911 project without any hesitation and quickly came up with a simple yet incredible idea which I allowed him to run with.
What he came up with was ball port enhancements on the top edges of the slide combined with a small cosmetic window on the top of the slide plus the addition of the front cobra cut. This instantly "woke" this gun up and took it to an even higher level.
The enhancements not only lightened the front of the slide up a bit, which created a very well-balanced tool, but the cuts also added that grip I was looking for to perform press checks with ease.
Not only did the Continuous Precision work enhance survivability in a gunfight, it also made the little 911 from Springfield Armory look even better than it did originally. At only $580 MSRP, if you are looking for a great little concealed carry gun, look no further than a 911 from Springfield Armory. And if you want that 911 to be even cooler, check out Continuous Precision for some upgrades.
Editor's Note: Please be sure to check out The Armory Life Forum, where you can comment about our daily articles, as well as just talk guns and gear. Click the "Go To Forum Thread" link below to jump in!
Join the Discussion
Featured in this article
Continue Reading
Did you enjoy this article?
114