The M1A is legendary. Pure and simple. With a legacy running back to the 1950s, the M1A was born from the U.S. military's M14, a semi-automatic-only sibling of this revered service rifle. And it lives on today in numerous variants, from "standard" models to competition-ready variants to tactical models and more. But you may be asking yourself, "Does a gun that was designed in the 1950s still hold up in today's modern world?"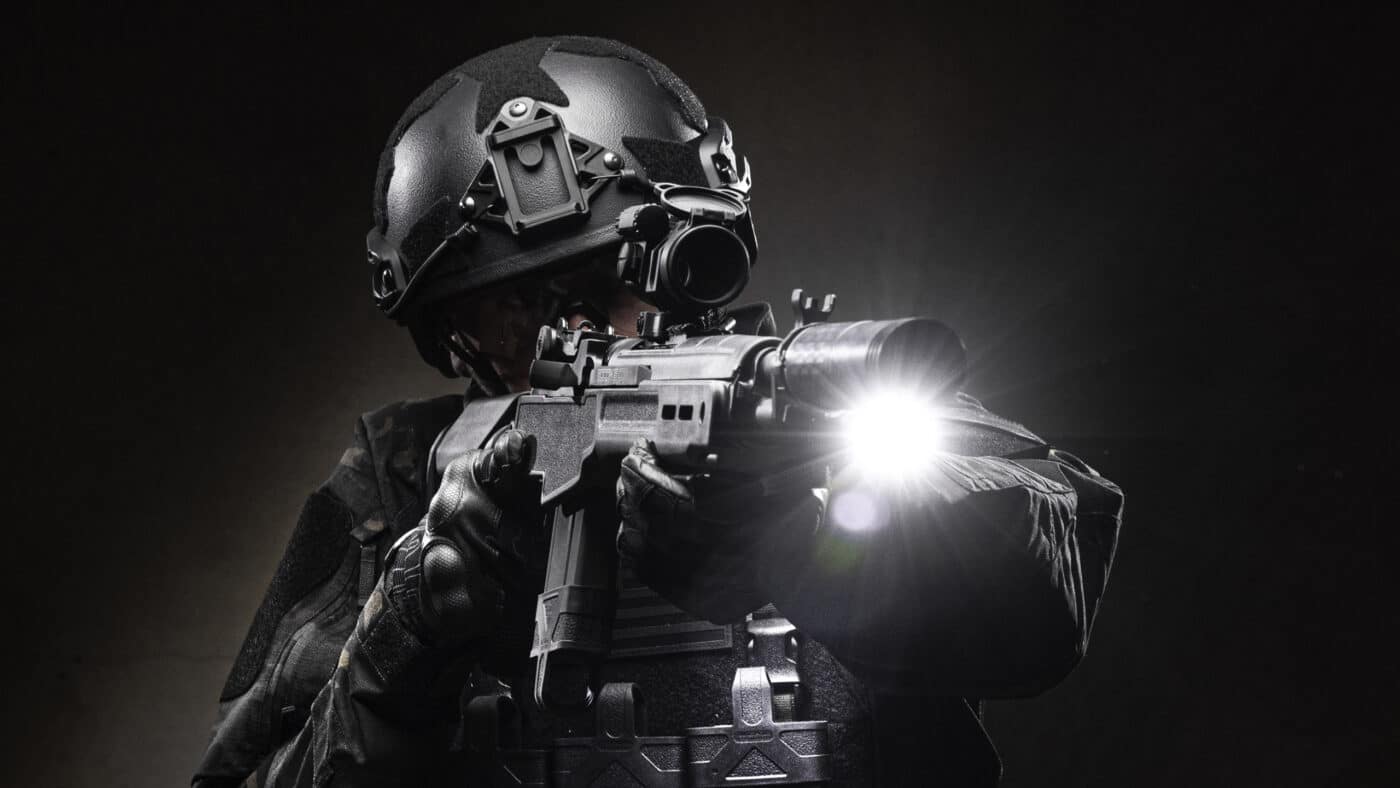 It does – and in this article, I will show you the M1A mods I used to turn my SOCOM 16 CQB into a custom rifle perfect for self-defense and tactical use.
While the M14's duty as the primary service rifle of the United States was short — being replaced by the ultra-modern M16 — it has served on in specialized roles in the decades that followed. In particular, it has proven to be a sound foundation for designated marksmen rifle builds for the military, with its 7.62 NATO chambering particularly capable compared against 5.56mm firearms.
Cutting-Edge Platform
Out of all the current M1A variants sold by Springfield Armory, my favorite from a modification standpoint is the SOCOM 16. Featuring an ultra-short 16″ barrel, this is the smallest and most compact M1A available. And in the SOCOM 16 CQB form with a semi-custom Archangel stock system with collapsible AR-style stock, it is even smaller.
On the CQB variant, you not only get the collapsible stock, but you also get Picatinny rail sections on the handguard for mounting grips, lights or lasers.
This is in addition to the "scout mount" strip of Picatinny rail for an optic forward of the action that all SOCOM 16 rifles have (as well as the 18″-barreled Scout Squad models also offered). The stock also features an AK-style pistol grip.
I appreciate how this stock system modernizes the M1A design, allowing me to fit it out with aftermarket parts with ease. Also, the short 16″ barrel allows for a shorter overall length once suppressed. This allows the rifle to be maneuvered easily helps keep the overall weight down.
In my opinion, the M1A still holds up in terms of accuracy, reliability and modularity — particularly when fitted out with the right accessories. You also have the added benefit of getting a rifle platform that has been proven and perfected over decades right out of the box from Springfield Armory. The M14 and the M1A have continued to impress for more than six decades, the former as a capable military rifle, and the latter since its birth in 1974 as solid option for civilian shooters.
My Mod Choices
One of my prized rifles is a Springfield Armory M1A SOCOM 16 installed into a Sage EBR chassis. For those not familiar with the Sage EBR Chassis Stock System, it is machined from a solid billet of aluminum for light weight combined with strength and is designed for a "drop-in" conversion that does not require you to permanently modify your rifle. Just a really cool accessory for a great gun.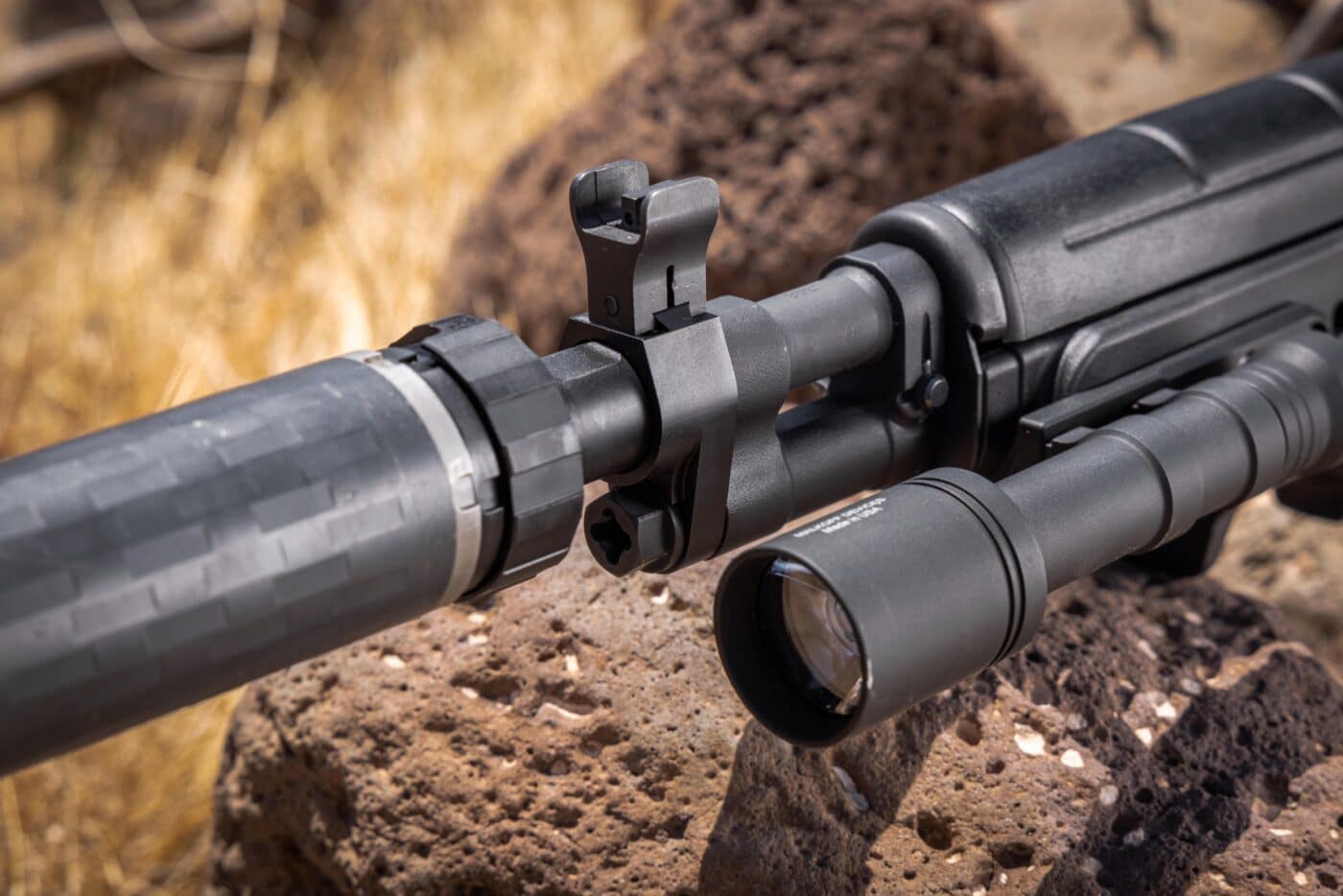 One of the more defining features of a modern firearm is modularity. Sticking with the CQB stock system and original configuration, I wanted to see how the M1A SOCOM 16 CQB would perform with these categories: optic, illumination, sound and signature suppression, and weapon handling.
Iron sights on rifles are in my opinion a great backup option. But if I can mount a modern red dot, low power variable optic (LPVO) or high-powered scope, I will choose that every time. The SOCOM 16 has that forward rail I mentioned, and it works well for red dots since they have virtually unlimited eye relief. If you are looking to attach a powered scope that you need to get closer to your eye, there are options for optic mounts directly over the action.
Sticking with the stock optic rail placement on the Archangel CQB stock, I went with a Aimpoint PRO red dot optic. If you know anything about the PRO (Patrol Rifle Optic), you know that it is virtually bulletproof. Created to withstand the challenging conditions faced by law enforcement officers, it lives up to its name by delivering superb reliability and accuracy. With a 2 MOA dot that can run for three years in continuous operation on one battery, the PRO is also submersible up to 150 feet and features a flip-up lens covers. This is an optic ready for whatever you throw at it.
The PRO comes with a mount that is set up perfectly for use on an AR with its lower bore and higher sight line placement. Since we are already dealing with a lower cheek position with the CQB stock, I wanted to get the PRO as low as I could. For that, I called my friends at American Defense Mfg., and they recommended the Aimpoint PRO 30mm Low Mount with titanium lever. This sets the optic as low as possible on the rail and perfectly in line with my eye while aiming the rifle in a natural position on the Archangel CQB stock. This optic set-up proved to be great at fast sight acquisition from 10 yards all the way out to 100 yards.
Light It Up
Moving to illumination, I needed a light that had a tighter cone that wouldn't cast a shadow from the suppressor I would mount on it. Being that the Archangel stock's forward portion stops around 3″ from the muzzle, it's tough to push the light out far enough to eliminate suppressor shadow with a wider cone of light.
I decided to use an Arisaka Defense 600 Series Malkoff Devices E2XT with an inline scout M-Lok mount. The E2XT features 500 lumens and 55,000 candelas of white light to provide a tightly concentrated beam for distance, with a small amount of spill for close range and peripheral lighting. With the concentrated head, the E2XT can easily illuminate targets out to 100 yards. For the tail cap, I went with a momentary on/off because there isn't a great mounting spot for a pressure pad, and I was able to position the light directly to where my thumb naturally comes to rest.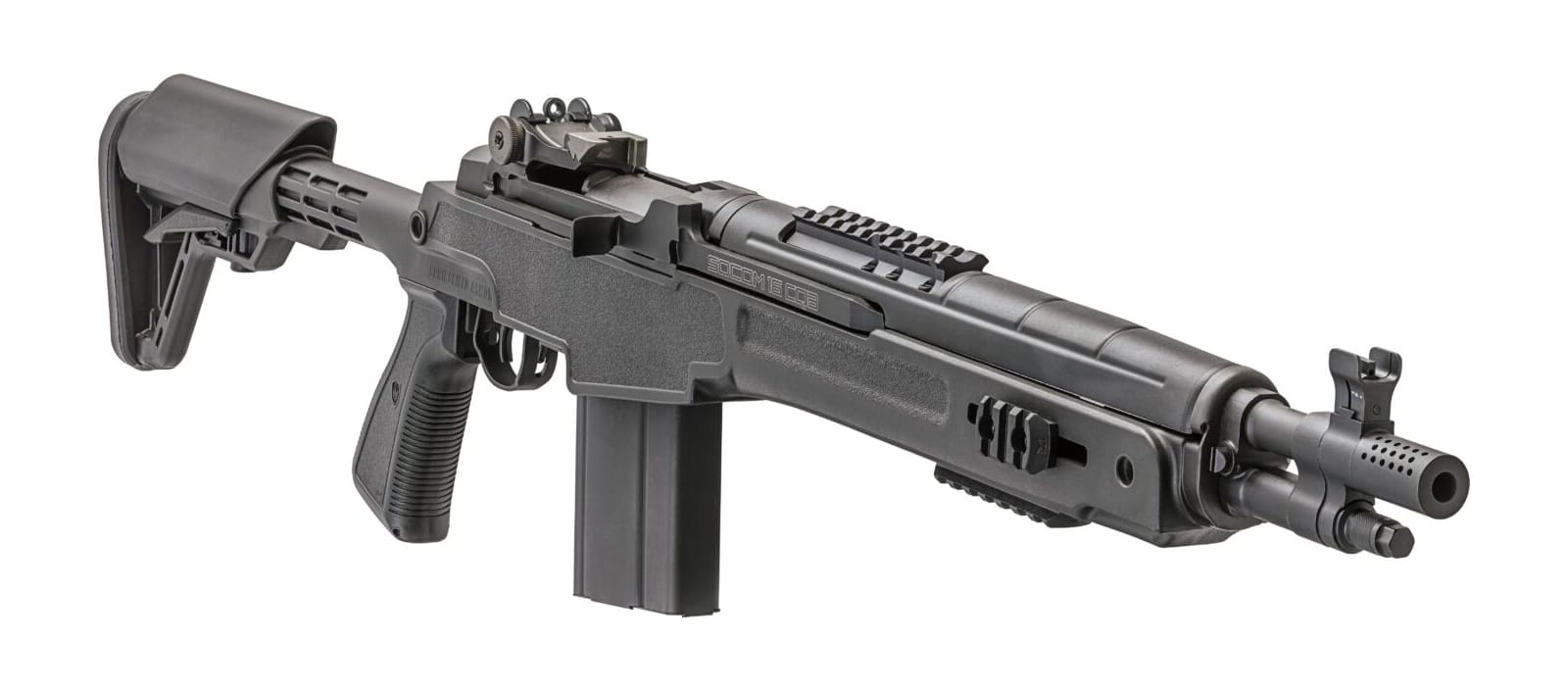 That brings us to weapon handling. The archangel CQB stock does a great job at modernizing the M1A. One thing to note, though; these rifles aren't lightweight. The SOCOM 16 CQB weighs in at 9 lb., 2 oz., but this is a full-power .308 rifle. This fact is especially true once you add an optic, suppressor, lights, etc. To aid in the handling, I added a Magpul AFG-2 (angled foregrip). The AFG-2 slides onto the Picatinny rail located at the 6 o'clock position of the stock. This is the perfect position where my hand grips a rifle, while also allowing me to be able to actuate my illumination device. Having a foregrip on these rifles is a great way to be able to control recoil, and it gives you a solid and consistent indexing point for repeatability and stabilization.
Another Magpul product I used on this build is their original "Magpul" mag assist on the M1A 20-round magazines I was running in the rifle (the SOCOM 16 CQB comes standard with one 10-rounder, but these 20-rounders are available). These work especially well when removing the magazines quickly from a pouch on a plate carrier.
Sounds Right
Suppressing the M1A requires a bit of work and special parts, but once acquired it's quite easy to do. First, you need a device to convert the M1A threads into standard a 5/8×24 thread pitch. For this, I chose a Delta P Design SOCOM Muzzle Thread Adapter. The beautiful thing about this specific adapter is that it allows you to retain the stock front sight and position. It also uses a two-piece design to register directly onto the barrel threads and thread shoulder for perfect alignment. The install is simple, and alignment is perfect every time. This is a particularly important factor when suppressing a rifle. If your alignment is off, you can get a baffle strike that can ruin your awfully expensive suppressor.
Now that we have a standard 5/8×24 thread pitch, we are ready for that suppression device. SilencerCo is one of my go-to companies for suppressors, as their extensive knowledge of their engineers and their wide range of suppressors makes them a fantastic option for suppressing any platform in my opinion. I chose the Omega 300 for this project. The Omega 300 is one of the lightest, shortest titanium .30-caliber suppressors on the market. I also attached an anchor break front cap to further tame the recoil of the mighty .308 cartridge. The Omega 300 is a great option for the M1A being that it is lightweight and sturdy, and has minimal back-pressure.
Speaking of back-pressure, the next part I added is one of the most important to make this rifle function reliably with a suppressor over the long term. The M1A does not come with an adjustable gas system, therefore if you add a suppressor — which slows gasses down as they leave the barrel and enter the baffles — you also introduce pressure back into the rifle, thus speeding up the action. This can induce undue wear and tear.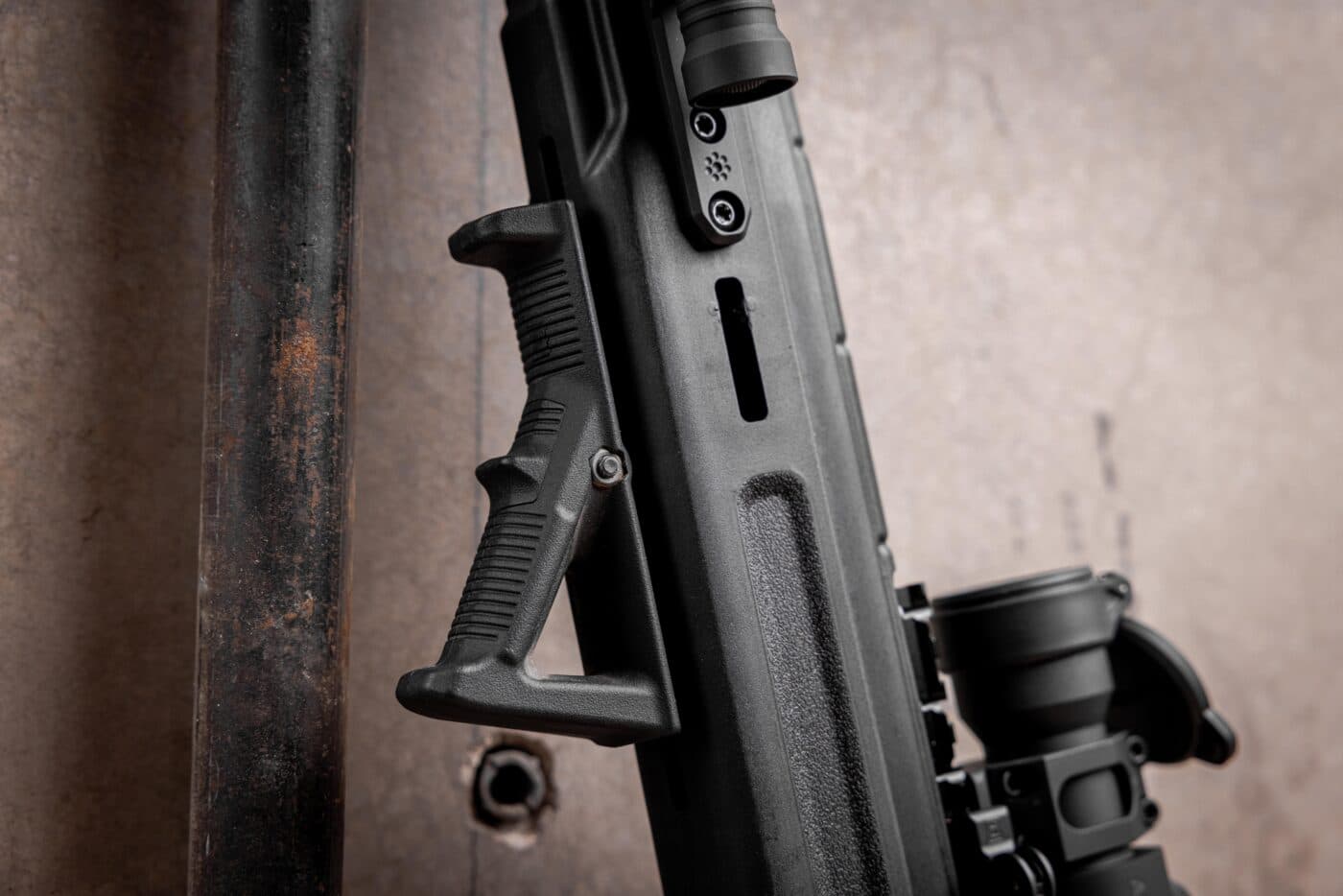 Enter the Schuster Manufacturing M1A SOCOM Gas Plug. This small gas plug replaces the factory version and allows you to adjust the amount of gas in the system. You can then run the rifle with the suppressor attached and adjust the gas plug until your rifle cycles reliably. The gas plug will vent excess gas to keep your rifle running with just the right amount of gasses. This greatly reduces the amount of gas back into your face as well since the M1A has an open-top design.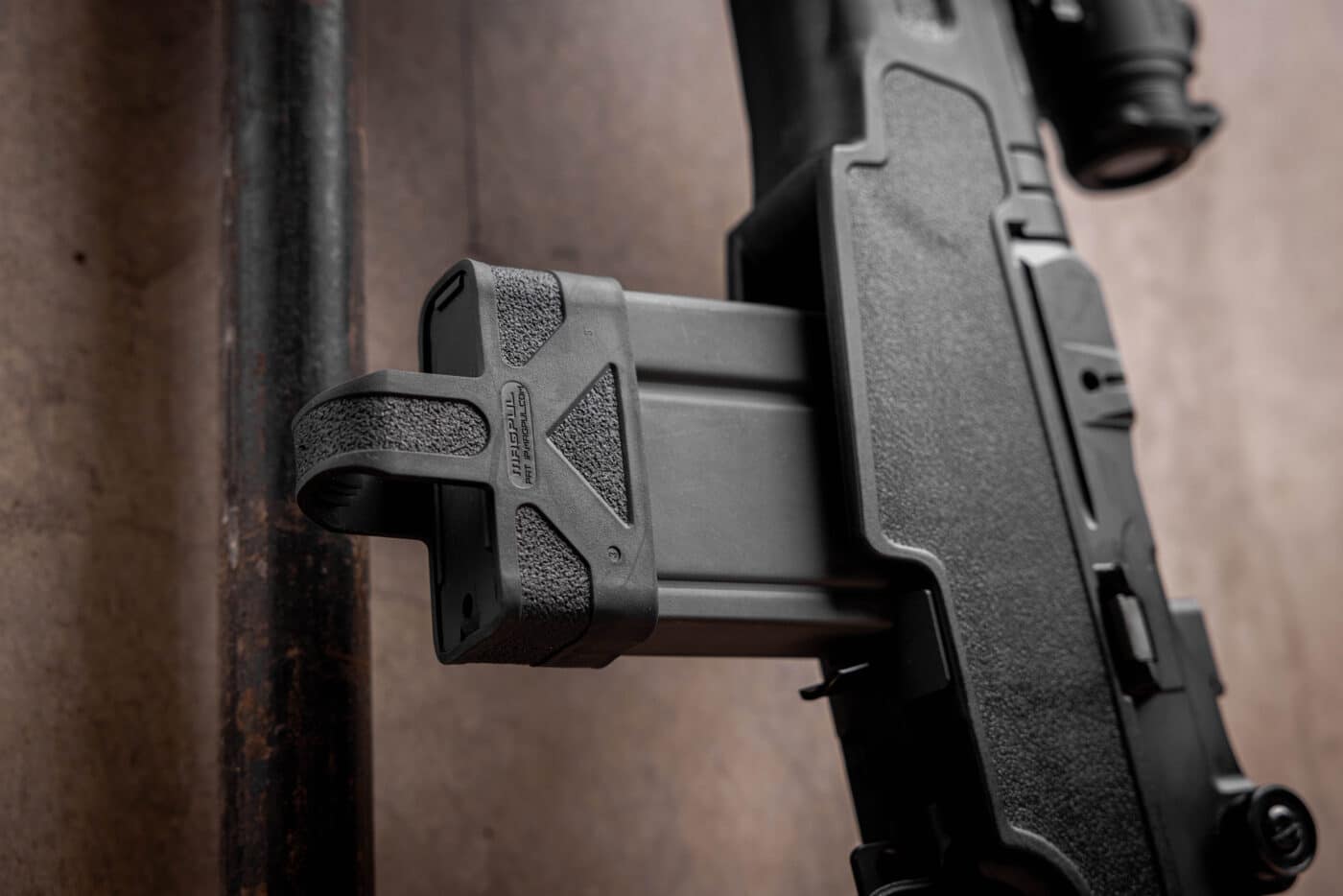 Base Model M1A SOCOM 16 CQB Specifications
| | |
| --- | --- |
| Chambering | .308 Win. |
| Barrel | 16.25″ |
| Weight | 9 lb., 2 oz. |
| Overall Length | 35.5″-38.5″ |
| Sights | Ghost ring rear |
| Stock | CQB adjustable |
| Action | Semi-auto |
| Finish | Black |
| Capacity | 10 (one) |
| MSRP | $2,188 |
Conclusion
In my opinion, the M1A still holds up as a great semi-auto .308 rifle, even when held against today's standards of modularity and performance.
While the biggest difference in running an M1A for some will be in the manual of arms compared to most AR platforms, the gun is a pleasure to run and well worth the effort. The reliability and accuracy of the M1A series of rifles still rivals some of the more modern platforms being produced today.
With variants like the SOCOM 16 CQB, you get an adaptable and compact version of the classic heavy-hitter rifle. Modify it to meet your needs
So, take a moment and treat yourself to that beautiful new freedom stick. I know you won't be disappointed.
Editor's Note: Be sure to check out The Armory Life Forum, where you can comment about our daily articles, as well as just talk guns and gear. Click the "Go To Forum Thread" link below to jump in!
Join the Discussion
Featured in this video
Continue Reading
Did you enjoy this video?
79