I am always looking for the best CCW gun I can carry. So, you can imagine how excited I was when the Springfield Armory Hellcat first appeared. I ordered one and quickly decided I wanted to use it as my CCW gun. What this means is, this is a firearm I will need to trust my life with. When I go out, I want a sidearm that I trust to function flawlessly, but also trust that no matter what ammo I run through it, it will work.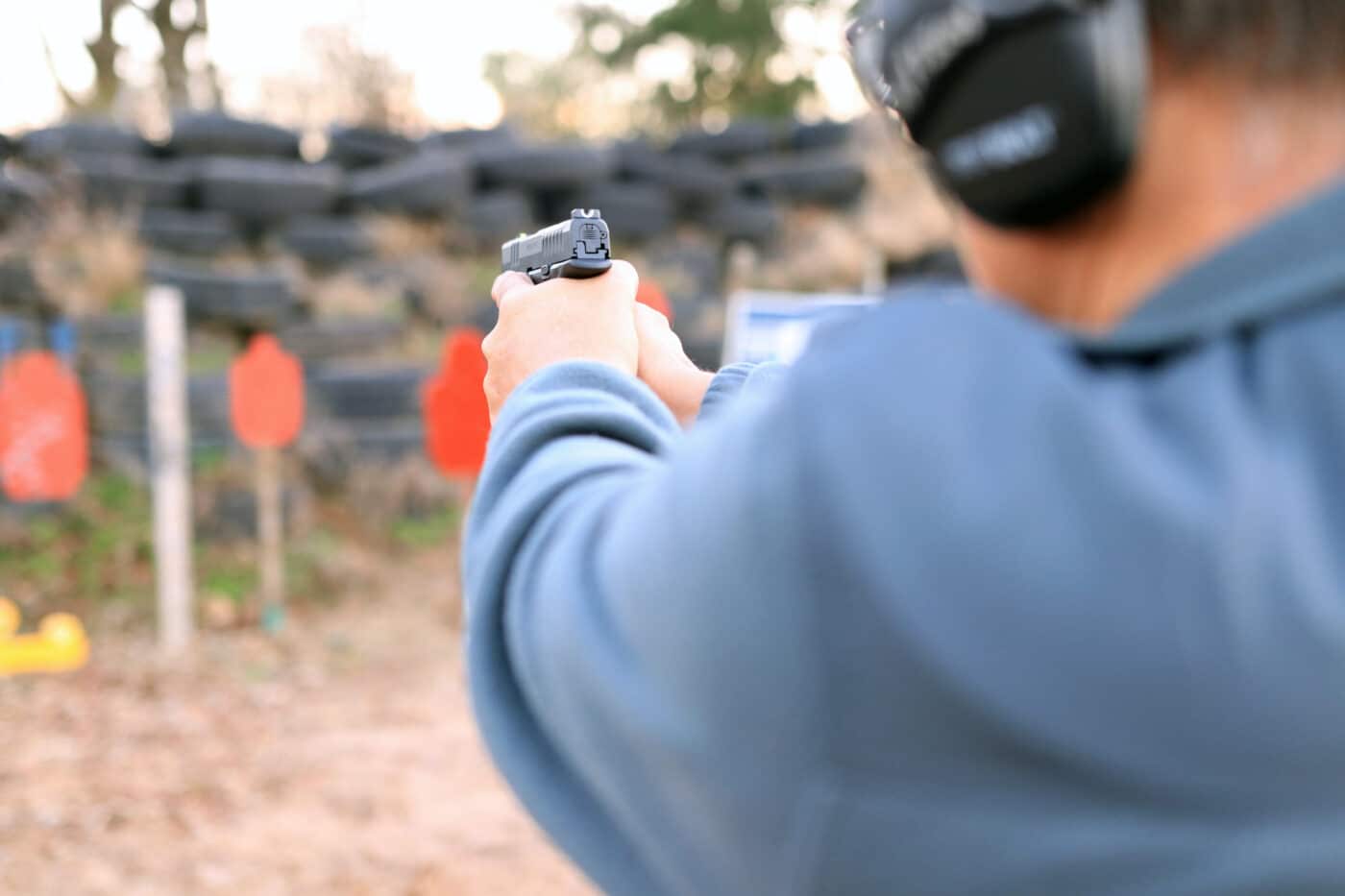 So, which model would I choose, and how would I set it up?
FDE or Black
I chose black over FDE when it came to the Hellcat, but that isn't because I dislike the color or because black is more "tactical". For me, the lower-key color is just simply better tuned to my carry needs, and is easier for me to conceal consistently. Now, that being said, FDE does look really nice! Who knows, I might get one at some point down the road to complement my black one!
Specs
I am omitting listing the specs because I don't feel this article would have any added benefit by telling you the gun is small. Clearly, this is a micro-sized 9mm that is easy to conceal and carry. And, despite its small size, packs in 11+1 rounds with the included flush-fit magazine. If you need a bit more firepower, you can use the also-included 13-round extended magazine that gives you a bit more grip length for a full-hand grip.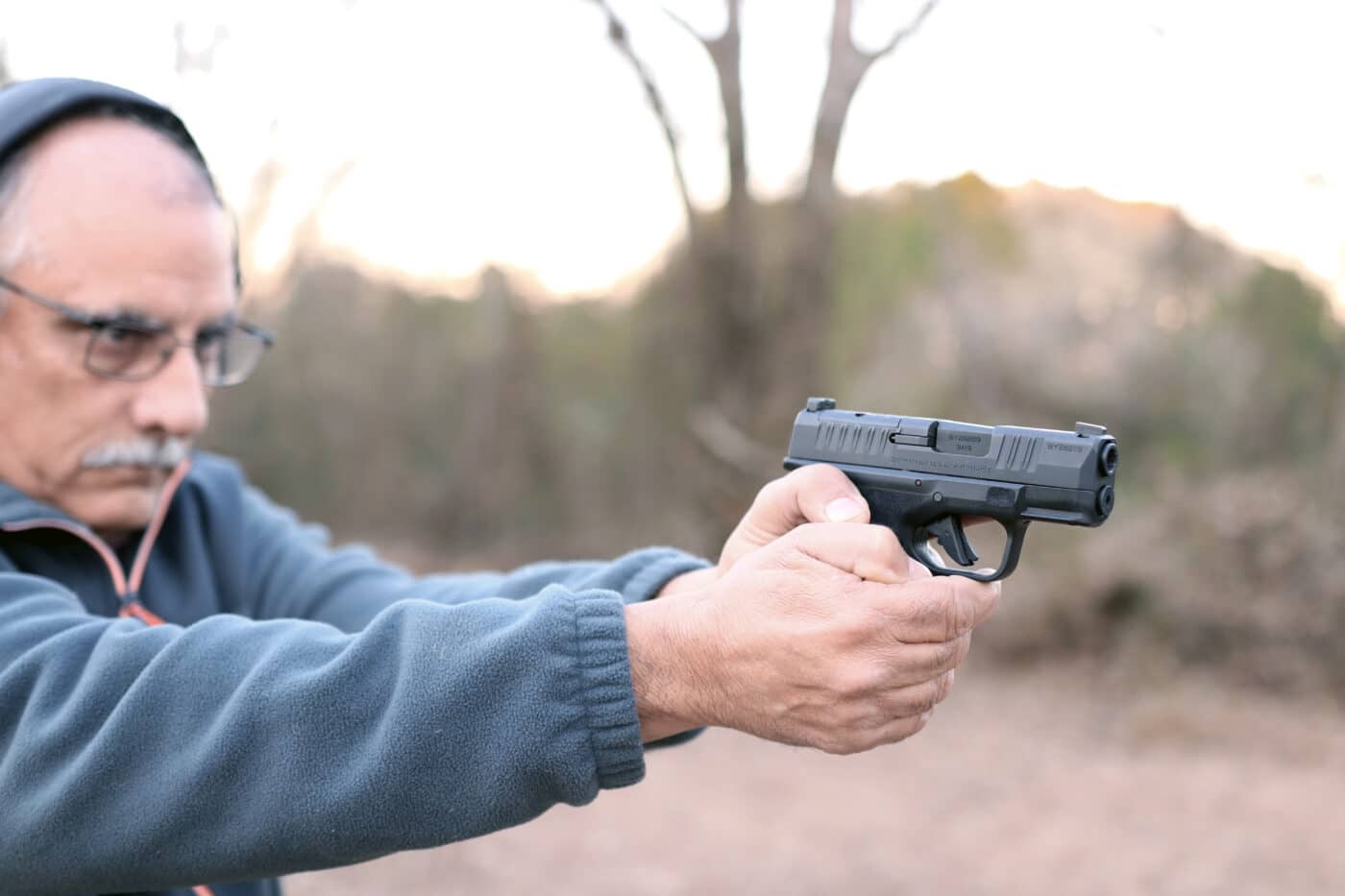 If you want to add even more rounds, you can pick up one of the slightly longer 15-round magazines that packs in basically full-size capacity in a very small and packable pistol. (To see a review of the available 15-round Hellcat magazines, click here).
If you really want to dive into the technical specifications, be sure to click the link to the product page at the bottom of this article.
Packing It In
I am just going to tell you right out the gate that the reason I reviewed the Hellcat with a Hidden Hybrid Holsters system is that I love these! There are a lot of good holsters for the Hellcat, and this is a prime example.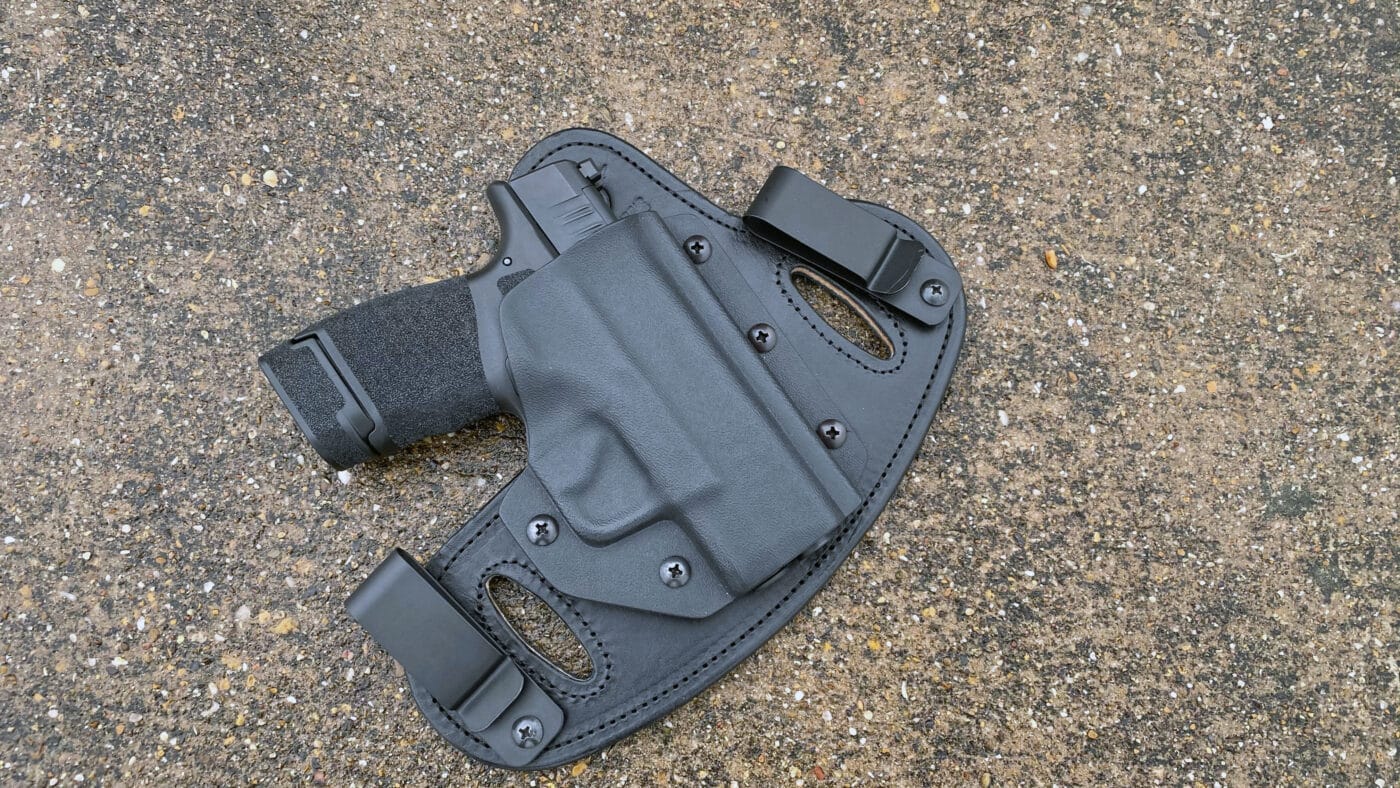 I have the Hidden Hybrid Holsters "IWB & OWB – Double Clip" for the Springfield Armory Hellcat. I went with this holster over their single-clip model because I wanted the holster to form to me more than the single clip ones do. I have a single clip I use for a medium-frame pistol I like to carry and it works great for it, but since we are working with a micro I needed to try out the double clip to make the gun almost invisible in my tighter shirts. It works perfectly.
I highly recommend them for anyone looking for a comfortable holster. They have a large selection of types from which to choose.
Sights
This was the tough part for me. At first, I thought I might have messed up. I ordered the OSP (Optical Sight Pistol) model because I thought it might be nice to run a red dot on my carry pistol. I like them on my non-suppressed pistols, so why not on something where the shot would truly count?
Well after spending the last few months carrying and shooting this, I have decided I really don't need the red dot. Are they cool? Yes. Do they potentially help speed up my shooting and increase my accuracy? Another yes. But to be honest, I fell in love with the U-Dot sights the pistol came with (to learn more about the Hellcat's U-Dots, click here).
Yes, I know that I can co-witness those U-Dots through a direct-mounted red dot like the HEX Wasp, but I simply just like the clean lines and easy-carrying size of the optics-free Hellcat. Could I have saved a few bucks getting the non-OSP version? Sure, but overall I am still glad I got it. Who knows, I might decide to put an optic on there later!
Final Thoughts
I have run the gun on the range a good bit and come away very impressed. So far, with the ammo I have been using, I trust this gun to be my go-to carry pistol. Some of the brands we have tested have been: Magtech, Remington, Winchester, Sinterfire, Fiocchi and the Norma 9mm 124-gr. match grade Hexagon hollowpoints. I name the Norma round specifically because it has been used throughout the video above as well as my go-to carry ammo in the Hellcat OSP.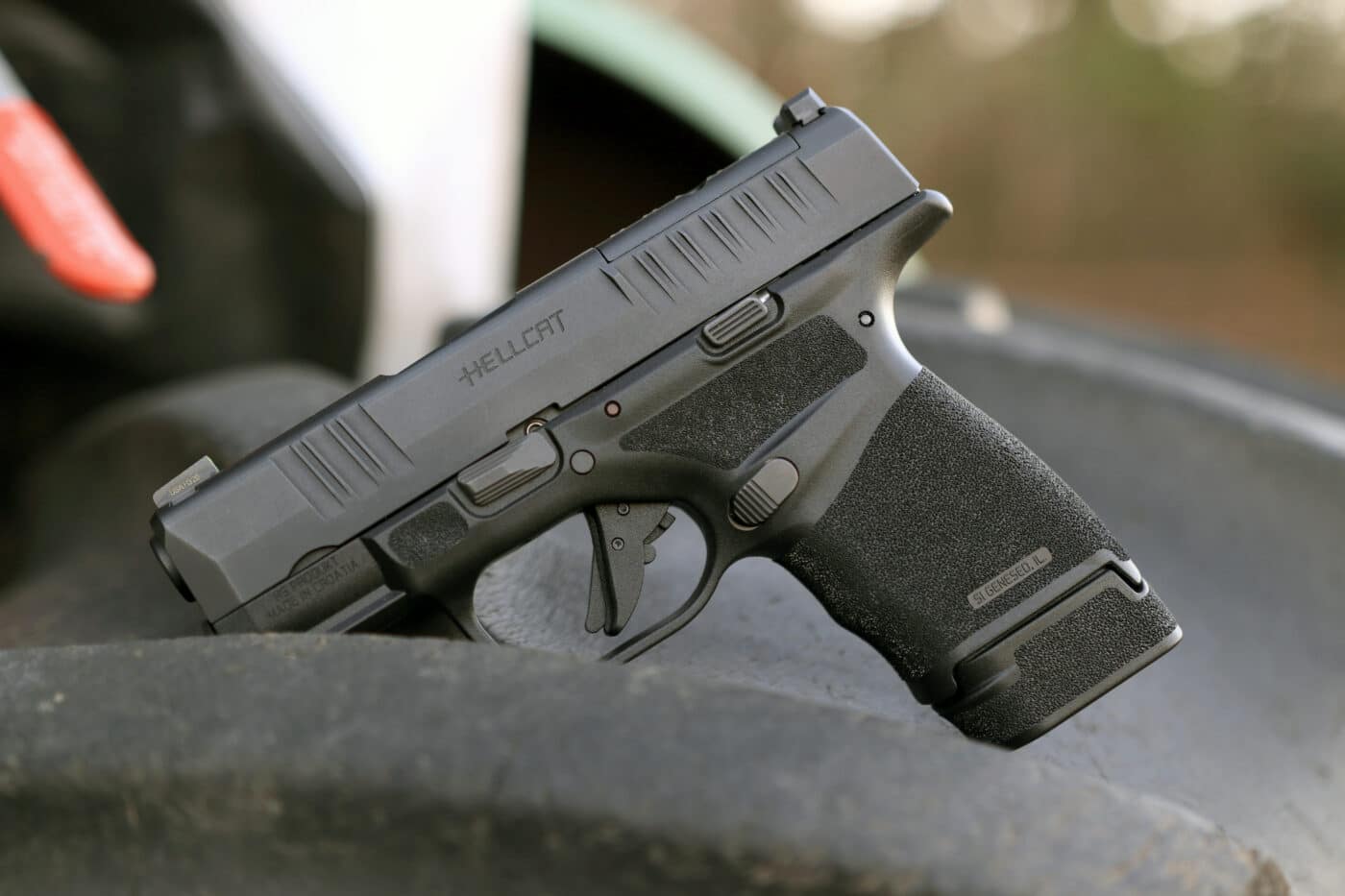 I think Springfield Armory did a great job with this pistol. They built a gun that is small, seems to not be picky with ammo, manages recoil comfortably, and has amazing fast acquisition sights out of the box. This gun comes in at $599 MSRP and I don't feel this is overpriced for what this gun is. I will be carrying this gun as my go to pistol for the foreseeable future.
Editor's Note: Please be sure to check out The Armory Life Forum, where you can comment about our daily articles, as well as just talk guns and gear. Click the "Go To Forum Thread" link below to jump in!
Join the Discussion
Featured in this video
Continue Reading
Did you enjoy this video?
49