Fatherhood is an amazing gift. Seeing your kids grow, watching first steps, hearing the first baby giggles and one day teaching them the lessons that dads are supposed to teach their kids are all some of the best parts of the job. Another perk of the job is getting recognized on Father's Day! While this isn't the reason anyone gets into being a father, it is nice for them to be recognized!
If your father is like mine, I've always thought he could do just about anything. So on Father's Day, I always try to honor him appropriately. Some of us this year will be shopping for our fathers, and some of you could also be shopping for a husband who is the father of your children.
And, because I understand how hard it can be to pick out a gift for someone, we here at GunSpot decided to put a list of five great Father's Day gift options from the Springfield Armory Store. These gifts are for the dads who enjoys shooting guns at the range, or the ones who also conceal carry a firearm as part of their daily ensemble. So, let's get started!
Hellcat 15-Round Mags
Gift number one is magazines! Trust me, magazines are always, always useful. If the father in your life owns a Springfield Armory Hellcat 9mm, then I want to tell you about the brand-new 15-round Hellcat magazine.
This bumps the Hellcat up to a 15+1 capacity with barely any added length over a 13-rounder, all while doing it with a factory magazine from the manufacturer that you know will work. This item will cost you $39.99 on the Springfield Armory Store website, and it is offered in black or FDE.
Exclusive FDE DeSantis Slim-Tuk
If the father in your life conceals a Hellcat pistol every day or really wants to start, a good holster to check out is the DeSantis Slim-Tuk Ambi holster in an exclusive FDE color on the Springfield Armory Store.
This inside-the-waistband (IWB) ambidextrous Slim-Tuk is a minimalist holster with a rugged clip. Slim holsters like this are comfortable in the waistband and, while they work well in both the appendix carry position as well as behind the hip. This holster is available for Hellcat OSP models with red dot optics and also the new Hellcat RDP variant with the Self Indexing Compensator. Both variants are available for $38.99.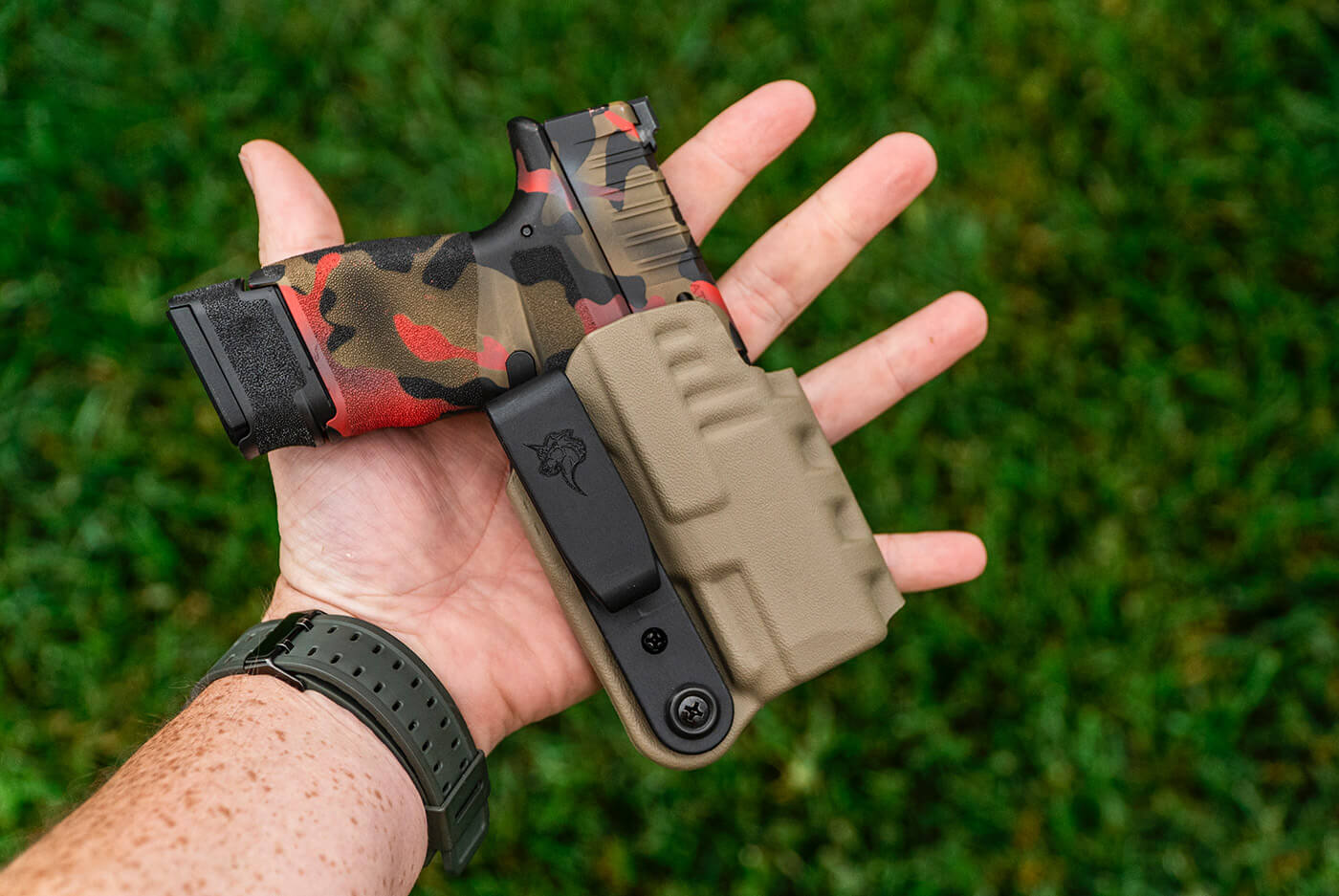 Waterproof Gun Cases
The third Item on my list is actually a series of Springfield Armory waterproof gun cases, offered in small and large for pistols as well as a rifle case. They are very rugged on the outside as well as padded on the inside and offer IP 67 waterproof rating that protects against immersion up to one meter.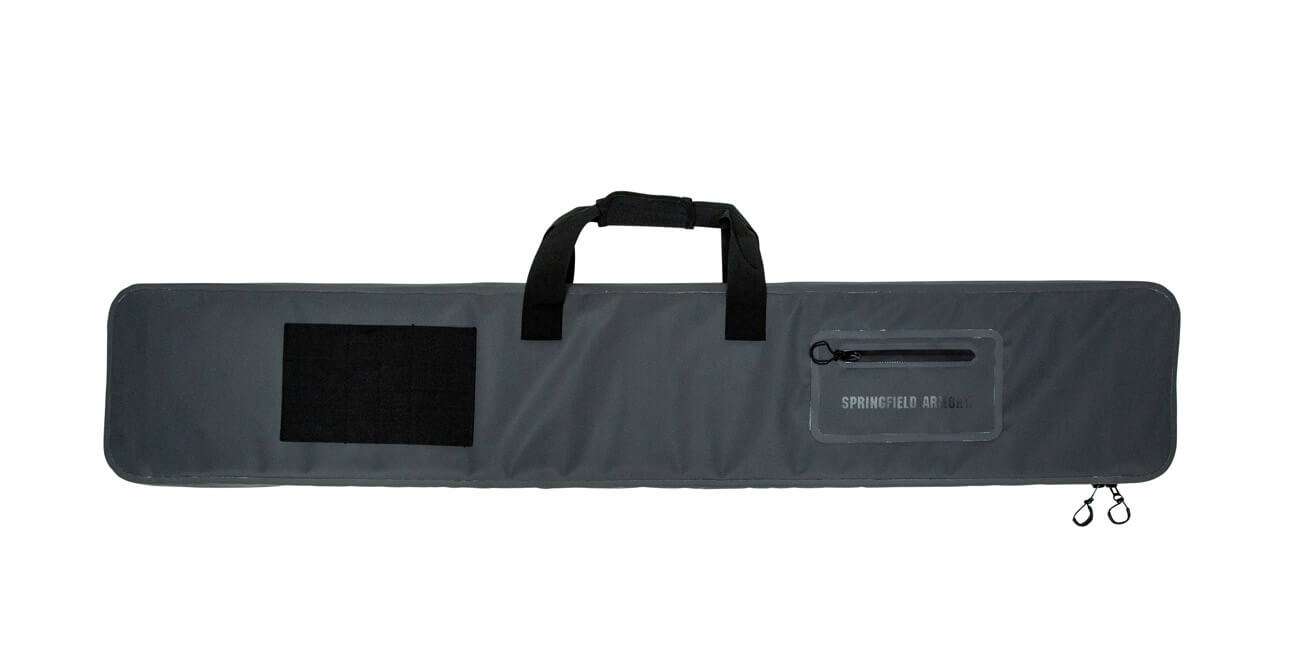 The smallest case measures 9"x8" and is ideal for smaller pistols like the Hellcat, while the large pistol case measures in at 12"x15.75". The large case is ideal for full-size pistols like the XD-M Elite Tactical OSP. In fact, I found that this case could hold multiple pistols. The biggest case is the rifle case, and it measures 54"x10". This one was big enough to hold a Loaded M1A Precision Rifle, which is definitely not a petite rifle.
These three cases stair step in price because of their size. Starting with the smallest case, they go from $59.99 to $69.99 for the large pistol case to $139.99 for the rifle case. All of the cases have external elastic pockets and a zip pocket, meaning Dad can carry some additional items with his guns.
Vaultek LifePod
The fourth item on the list is a Vaultek LifePod. I can speak from experience on this one. I have one of these and I use it when I travel. The LifePod is a polymer safe that is water-resistant and will float. It is quite strong and doesn't crush easily, either. I've actually run this over multiple times with a Ford F-350 in one of my video reviews, and it still works fine.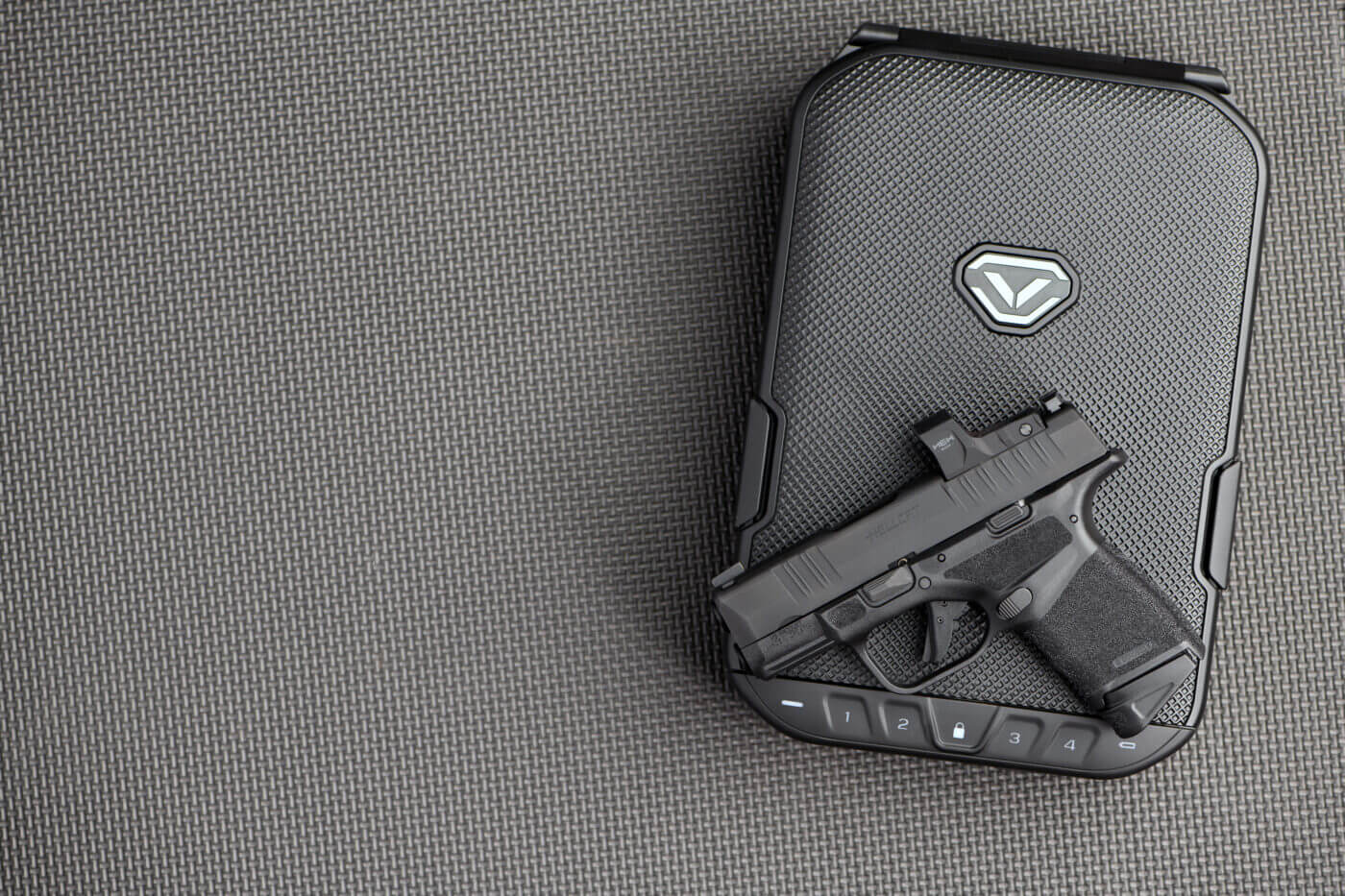 This safe goes with me every time I travel because it is so lightweight and easy to pack. It's so lightweight that if it's in your backpack or your luggage, it's not going to weigh it down excessively. It is also TSA-approved, so it's really easy for Dad to fly with his gun using this. The LifePod is a trusty companion for when you are on the go for locking up valuables, and with a price of $109 it would make a cool present for Dad!
HEX Optics
If you're looking to really wow Dad, then here is what I'd suggest — get him a red dot. Red dots are really popular and it's easy to see why — they have an unlimited eye relief and they make fast and accurate shooting very easy.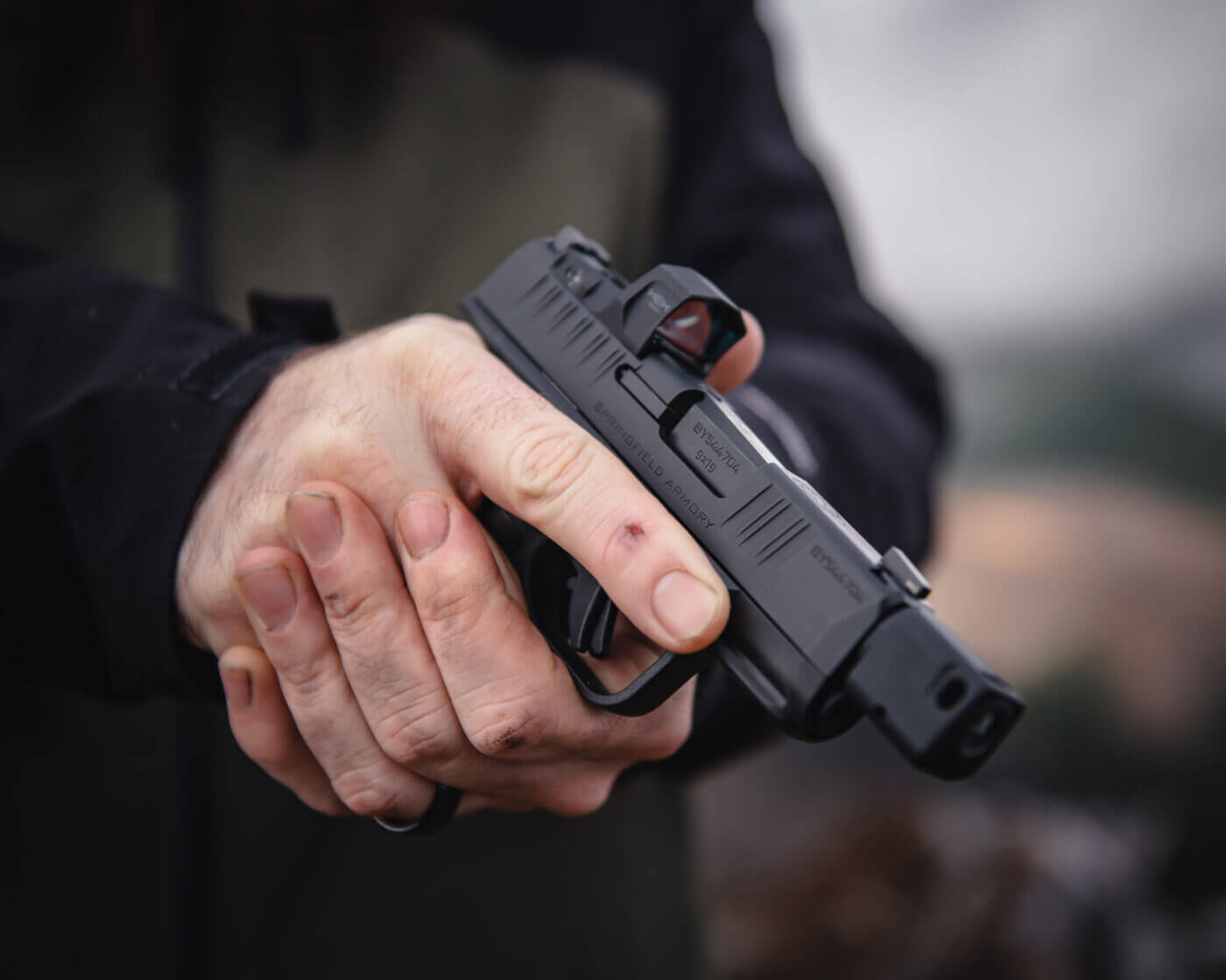 The new HEX Optics line from Springfield Armory offers two options, the micro-sized HEX Wasp that is ideal for pistols like the XD-S Mod.2 OSP or the Hellcat OSP, and the HEX Dragonfly that is suited for duty-sized pistols and long guns. The Wasp is priced at $299, while the Dragonfly comes in at $249.
Red dots are the way of the future, within a matter of years it will be standard for pretty much every pistol out there — or at least that's my prediction. So, picking one of these up for Dad is a great idea!
Conclusion
Father's Day is approaching, so be sure to get your orders in as soon as possible to make sure you get it in time. I hope this list of suggestions is helpful, and that you and the father in your life have a great Father's Day!
Editor's Note: Please be sure to check out The Armory Life Forum, where you can comment about our daily articles, as well as just talk guns and gear. Click the "Go To Forum Thread" link below to jump in and discuss this article and much more!
Join the Discussion
Featured in this video
Continue Reading
Did you enjoy this video?
68