Mitch Rosen Extraordinary Gunleather
October 20th, 2020
6 minute read
I'll be frank with you. I'm kind of a traditionalist, and kind of not. Let me explain. Yes, I love 1911's with antler or wooden grips, but I also like a Hellcat OSP tricked out with a Shield RMSc. Rifles? Sign me up for an M1A with a walnut stock as well as a SAINT tricked out with a red dot.
But one area where I am a dyed-in-the-wool traditionalist is with holsters. I only like them in leather. Yes, I have run synthetic holsters in training classes and totally get why people like them, but my carry gun is going to be encased in good, old-fashioned leather. You know, that creaky old stuff that smells good and looks even better.
And for those familiar with leather, they know it requires an artisan's skill to truly do it right. You need top-quality materials, a deep awareness of its strengths (and weaknesses), and years of experience in shaping and molding it into an effective sheath for the most important piece a gear a person can carry — a self-defense firearm.
Exceptional Source
I recently picked up a Springfield Armory Range Officer Elite Operator full-size 1911 (to learn more about that pistol, click here), and I needed to find a good holster to carry it. I wanted an expert's opinion, so I put in a quick call to my good friend Roy Huntington of American Handgunner magazine fame.
"That's easy. Mitch Rosen. Let me get you in touch with him," Roy said. For me, if Roy said it's good, it's good. So, I happily started looking around on the Mitch Rosen Extraordinary Gunleather website and waited for the connection with Mr. Rosen.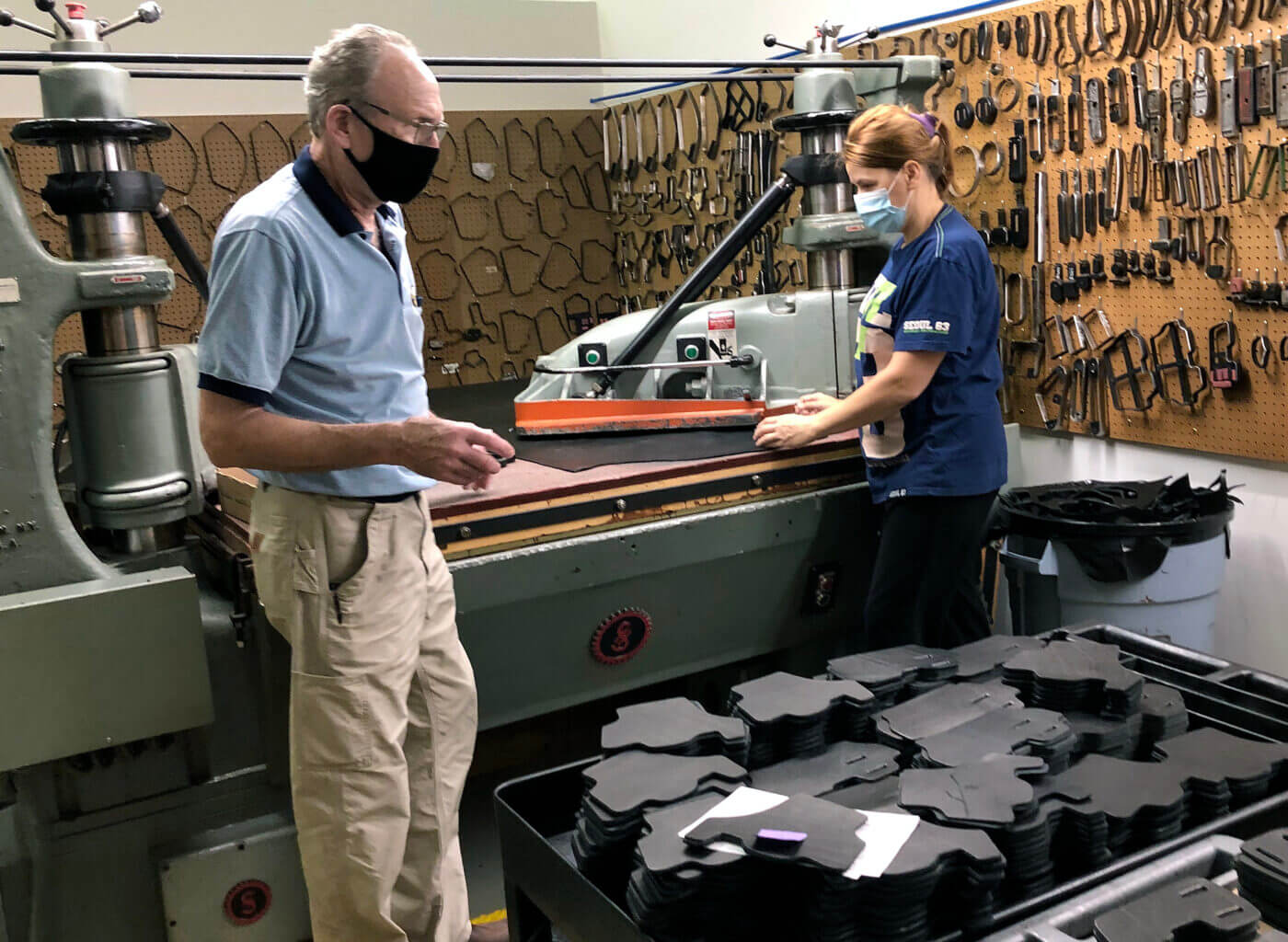 The Man Behind the Holster
Thanks to the connection via Roy, I had the opportunity to talk directly with Mitch Rosen himself. I was curious what got him into the holster making business more than 20 years ago, and what makes his products unique. Over the course of our conversation, I was able to learn a great deal about his company and its offerings.
"I got involved in IPSC when I was still living in Manhattan," he explained to me. "But, I didn't have any prior handgun shooting experience and didn't have any gear." After he asked around about what was best for him to get, he ordered a holster, magazine carrier and belt rig.
"When I opened the box, I thought, 'This is it? This is supposed to be the best?' It was functional, but I was expecting more. When I moved to New Hampshire a few years later, I decided to make them the way I thought they should be made. Function is essential, but so are fit and finish," he told me.
The first holster he made was for the 1911 and was a short version of his current 5JR. "I wanted to make a holster that would carry any length 1911 in the same holster. Although I got it to work, I learned the full length version was the best design. Front sights should be covered," he explained.
Extraordinary Efforts
"They're enough 'economy' products available. I wanted to manufacture the best quality holsters around. The material, finish, hand work and detail of them would be the apex of the industry," Rosen explained to me when I asked what his company brings to the holster market.
"We use the best materials possible. If my business was run by an accountant, all our products would be based on price — period. I buy based on what's best, then see what I'm going to have to pay," he told me.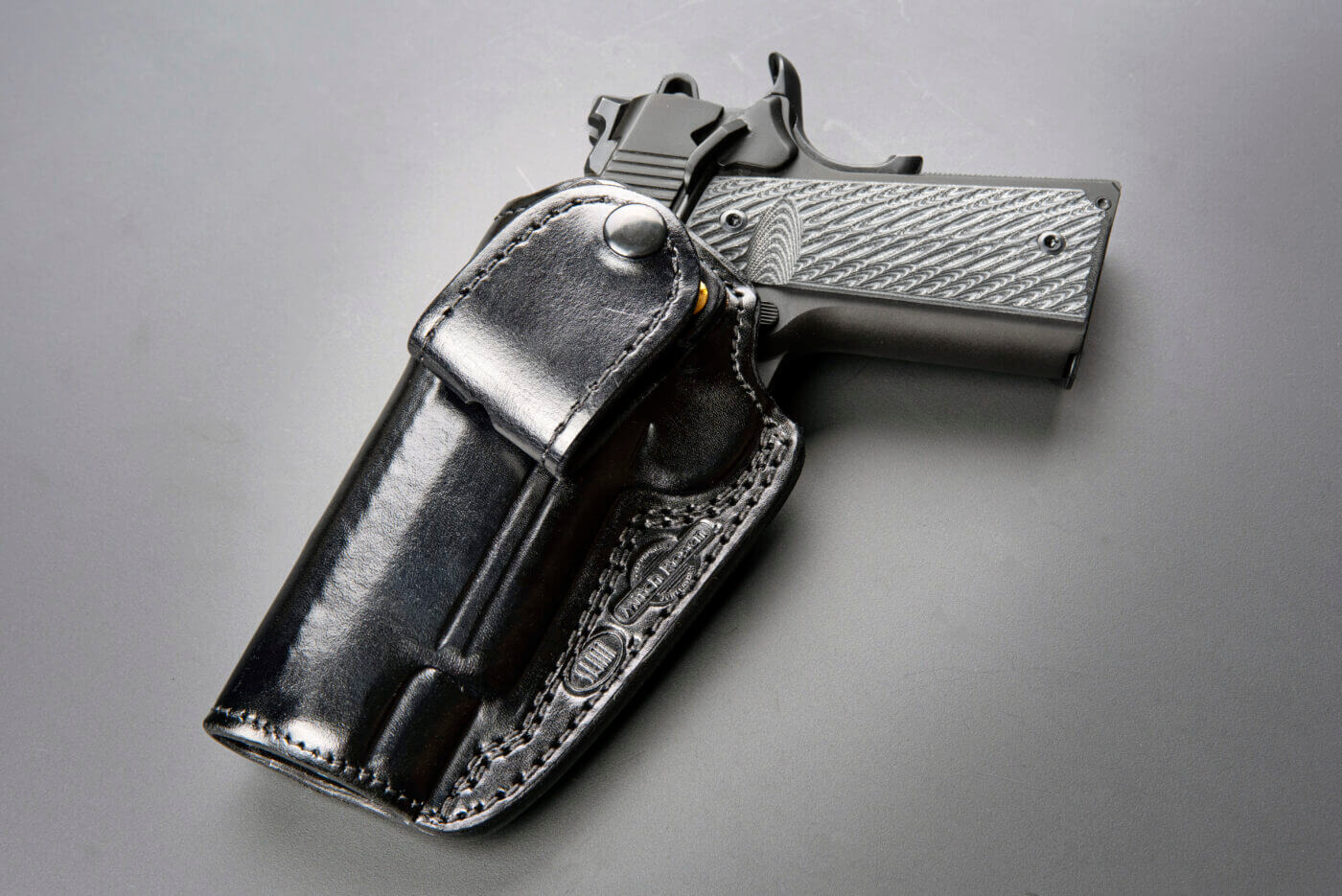 He continued on and explained to me that the company has become more and more self-sufficient over the years, and even casts their own handgun dummies to use for fitting. Other parts used for production are machined in his machine shop, which he set up in 2011. "Our casting and machining operations are an important part of how we maintain our exceptional level of quality," he said.
All holsters, belts and mag pouches from Mitch Rosen are constructed of best quality cowhide. However, the company does also offer optional luxury leathers such as crocodile, sharkskin, shell cordovan, ostrich and more if the customer so desires.
As you can probably tell, cutting corners is not an option for Rosen. However, he has developed an "Expressline" of gear that is designed to offer more modestly priced options without sacrificing any quality. "To do this, there are fewer options and colors offered," he explained. "This allows for a more streamlined manufacturing process, and this translates into lower production costs."
My Option
While discussing my holster options with Rosen, I let him know that I'm a southpaw. "That's no problem," he told me during our conversation. When I told him the pistol I had and how I wanted to carry it, he recommended the USD-II-SF in left-hand for me.
It's a slimline construction holster featuring a full lining and sight rails, and it employs an interchangeable belt loop system (with additional belt loops offered in different widths and colors). It also features a body side leather extension, which is lined and steel-reinforced. I ordered it in black cowhide along with a matching 5M single mag pouch and gun belt.
After some very impatient waiting on my part, I received the rig about two and half months later (official stated wait time on his website is 10 to 12 weeks). When I opened the box, I was immediately impressed with the quality of the gear. The fit and finish of all of it was exceptional, from the exquisitely shaped and stitched holster and mag pouch to the belt with its solid brass buckle. The belt itself is a true "gun belt," cut on a curve to combine comfort and support against the weight of your gun and spare magazine.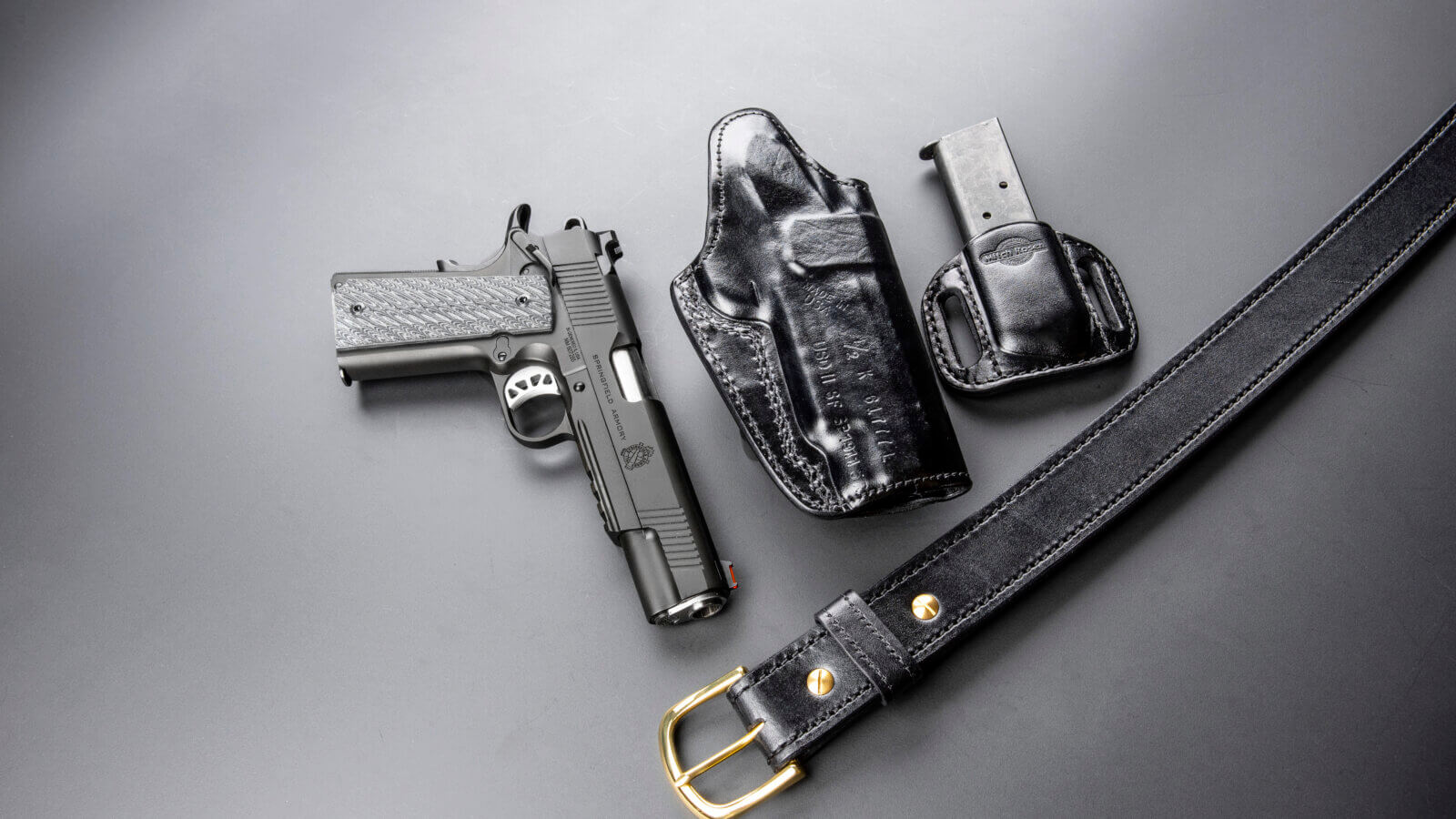 I immediately made it my new carry rig with the Springfield Armory 1911, and was impressed by how effectively it concealed the pistol, and how comfortable it was to carry with the pistol and a loaded spare magazine.
Conclusion
The packaging accompanying the rig was adorned with the following statement: "No Gimmicks. Simply Extraordinary Fit, Finish and Function." Now that I have tried it out for myself, I can say that I wholeheartedly agree with that assessment.
The rig I acquired is absolutely beautiful, and a wonderful complement to my new 1911 pistol. So be sure to check out Mitch Rosen Extraordinary Gunleather at the link below and see which holster is right for you.
Editor's Note: Please be sure to check out The Armory Life Forum, where you can comment about our daily articles, as well as just talk guns and gear. Click the "Go To Forum Thread" link below to jump in and discuss this article and much more!
Join the Discussion
Featured in this article
Continue Reading
Did you enjoy this article?
75