As I walked through Buz Mills' private residence with a Jack and Coke in my hand, I reflected on how I came to be here, and the vast history of this legendary facility, Gunsite.
Gunsite Academy, located in Paulden, Arizona, was founded in 1976 by Lt. Col. Jeff Cooper. The school was then known as The American Pistol Institute, or API. Before founding the API, Cooper had traveled the world teaching "The Modern Technique" to high level security teams and individuals. It was commonly known then and now as "Gunsite."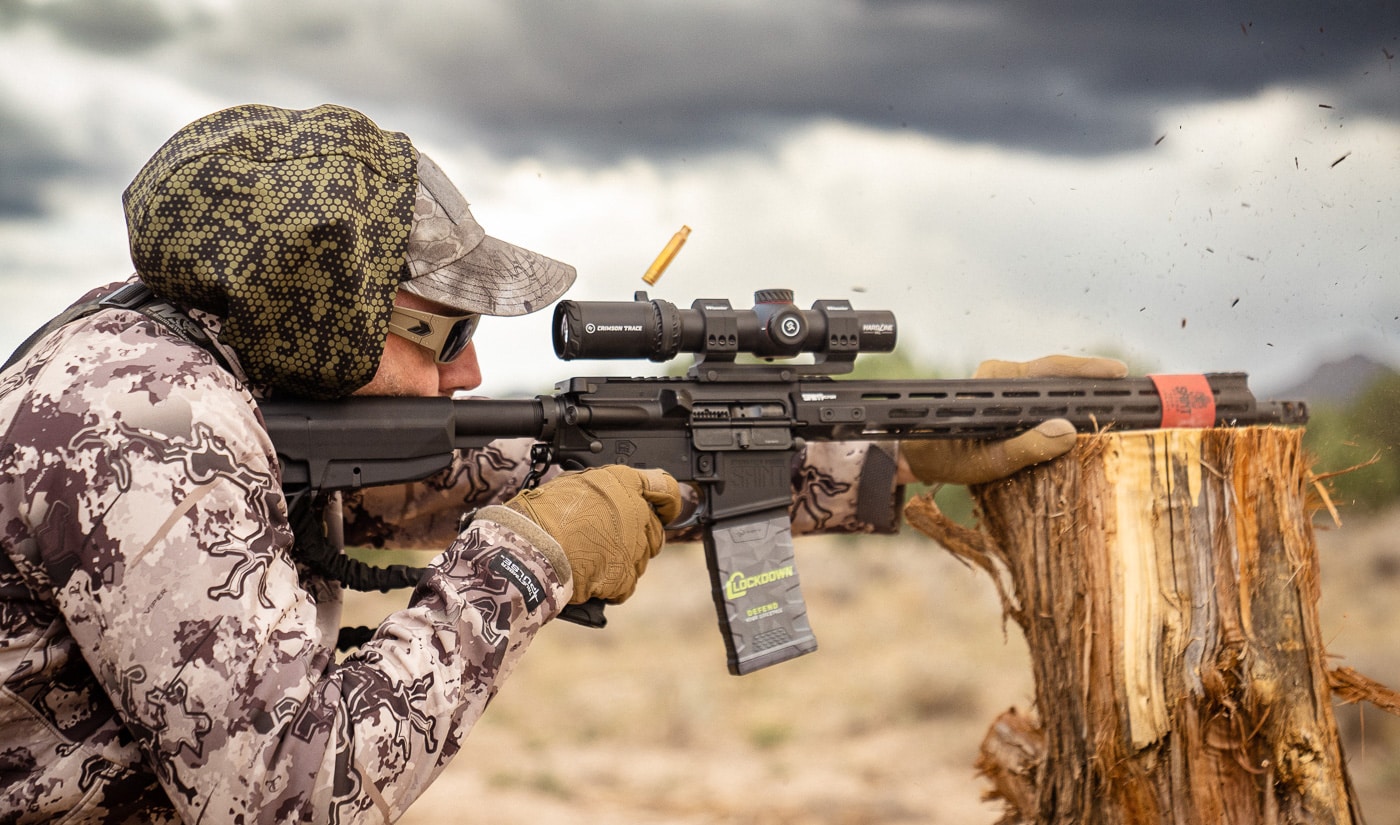 "The Modern Technique" is a method of using a handgun for self-defense that was developed by Cooper himself. The method employs a two-handed grip that brings the pistol to eye level so that the sights may be used to aim at the target, which garnered far greater results than earlier forms of defensive handgun shooting. The Modern Technique is based on Jack Weaver's stance and method of shooting.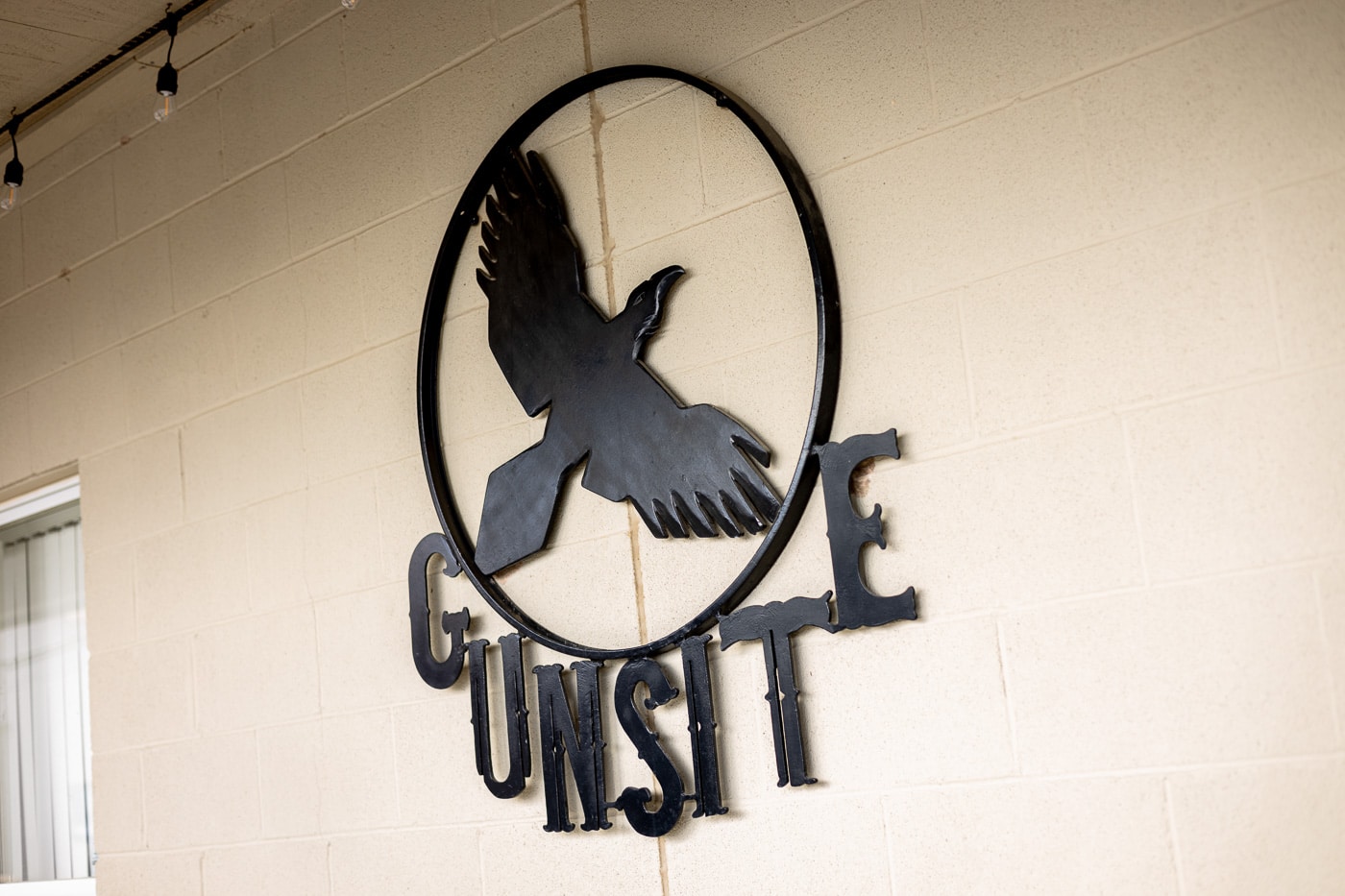 Prior to the founding of the API, there were no facilities training large groups of people defensive handgun skills. Jeff Cooper's vision of a one-stop-shop for all types of firearms training is a lofty goal, even more so back in the 70's and 80's. Looking to diversify beyond pistol instruction, Cooper later developed similar training doctrines employing The Modern Technique for long guns and more, and for this reason, changed the name to Gunsite Training Center.
In 1999, Buz Mills purchased the school and named it Gunsite Academy. Buz was a graduate of the original Gunsite Training Center and believed the school should embrace its roots with much of Cooper's training methods. Cooper took part in the instruction of the classes until his retirement in 2003.
Gunsite is one of the largest private firearms training centers in the world. With over 3,000 acres and numerous ranges as well as indoor and outdoor simulators, Gunsite has a lot to offer anyone looking to further their shooting skills.
SecureWall: Locking It Down
I recently had the privilege of attending an event at Gunsite Academy for a product release from Lockdown, an exciting brand that is offering an innovative new product called "SecureWall". For those not familiar with this system, it allows you to customize any wall into a dedicated firearm/gear display with SecureWall panels.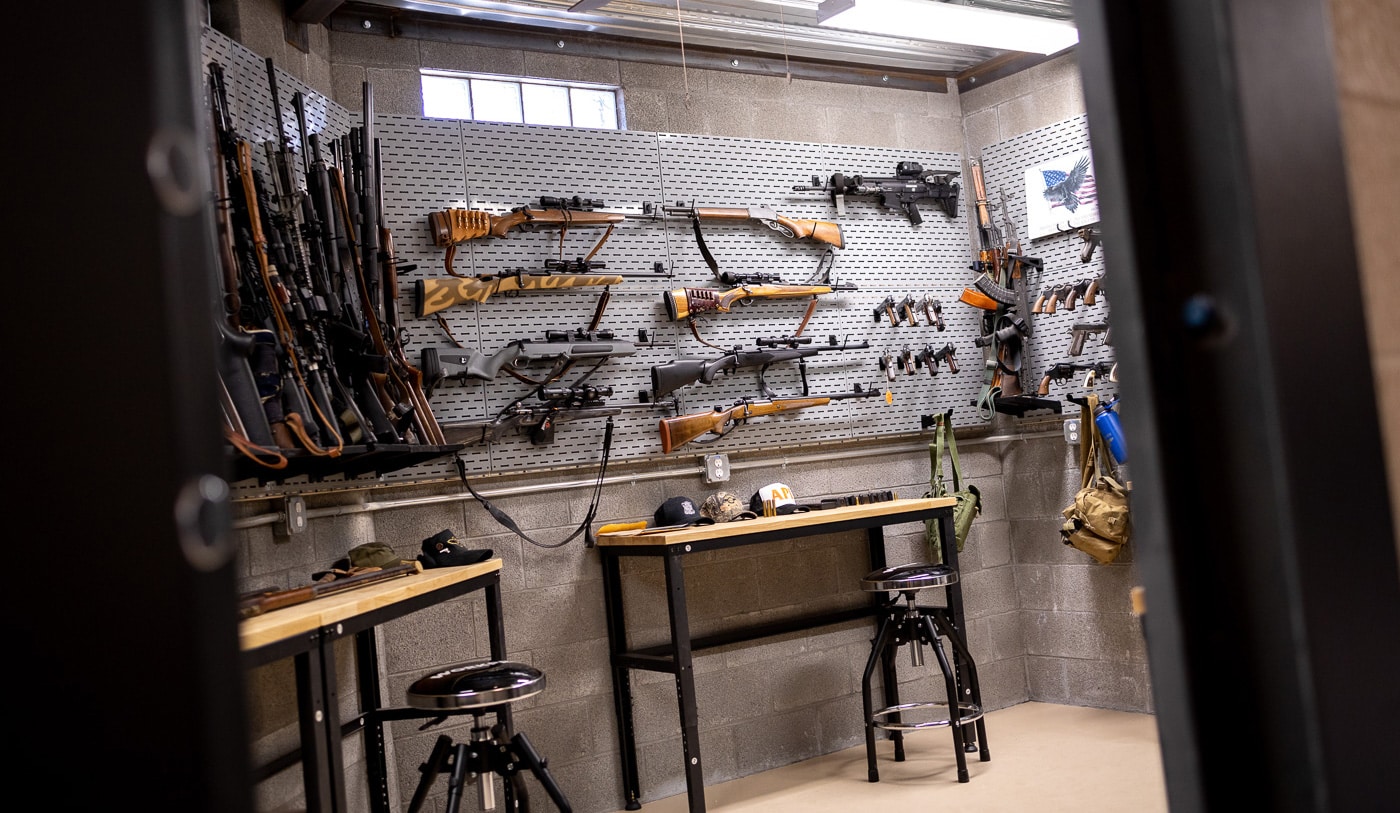 The event brought together a selection of writers and industry creators to take place in a three-day-long 3-Gun event while learning about the new SecureWall products. We got the entire Gunsite experience with pistol, rifle and shotgun, ending with a happy hour at Buz Mills' private residence.
On the first day, we received some classroom time to go through the products from Lockdown, which I will be using to build out a really cool vault room for myself. But more on that later. After lunchtime, we got our hands on pistols to work some drills on paper and confirm zero. My pistol was an XD-M Elite Tactical OSP 9mm with a Crimson Trace RAD red dot. I have about 3,000 rounds through my personal XD-M Elite, so I was right at home behind this pistol.
The Crimson Trace RAD was easy to zero, the glass was clean without any tint, and the window was large enough for quick, accurate shooting. I'm looking forward to getting some more time behind the RAD to formulate a more thorough opinion, but initial impressions were very positive.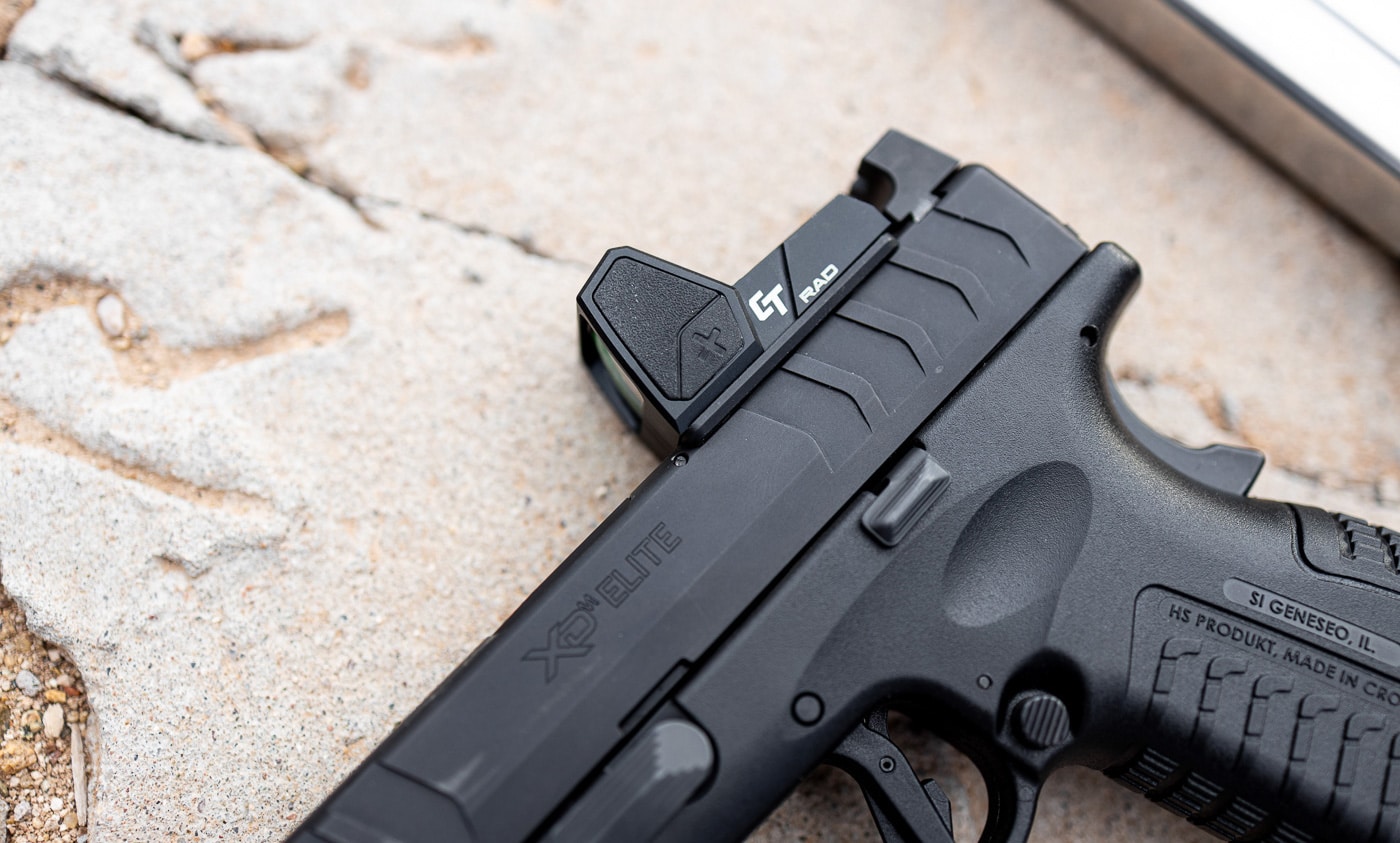 After we zeroed the pistols, we worked on the "El Presidente" pistol drill. Standing 10 yards away, we engaged three small steel targets, firing two shots into the center of each target, reloading and then engaging each target with an additional two shots. We then moved to an indoor shoot house and worked on clearing rooms with "shoot" and "no shoot" targets.
It was a unique experience going through a live-fire shoot house with a great deal of freedom, and instruction when we needed or requested it. We ended the day with an outdoor simulator, walking a trail engaging small hidden targets with two rounds each out to 20 yards. The instructor walking with us was very helpful and encouraging, getting us in the right mindset to achieve success on the course of fire.
Pushing Forward with the Victor
On our second day, we were given SAINT Victor rifles with Crimson Trace Hardline LPVO optics. There was a mixture of 1-6X, 1-8X and 1-10X variants. I ended up with a 1-8X in Mils, which was perfect for me. These are second focal plane scopes. We worked on paper confirming our zeroes and then traveled to a field with steel targets from 50 out to 200 yards. There were five stations, and at each station, you could choose a different shooting position while you engaged each target.
The optic and rifle performed flawlessly, allowing me to easily discern targets at distance with generous eye relief and a simple, effective illuminated reticle. The combination of the lightweight rifle and the smooth magnification ring made shooting the course a lot of fun. The instructors ran with us and called our hits, giving clear instruction and encouragement throughout the course of fire.
On the final day, a storm blew in and we had the pleasure of shooting and loading shotguns in the blistering 38 degrees with snow and sleet. Suffice it to say, we didn't spend a ton of time on that range.
Worthy Efforts
We returned to the classroom for some lunch and then we ended the day at Buz Mill's personal residence sharing stories and drinks with the staff and students. The staff at Gunsite are salt of the earth people who care deeply about instruction and defending our freedoms through exercising our rights. We also got a tour of a Gunsite vault that had been built out by Lockdown utilizing their SecureWall panels. It gave me vault room envy; I can't wait to finish mine out.
All our ammo for the event was provided by True Shot Gun Club, and we ended the event with a custom SKB case filled with the firearms that we used during the three-day event. It was a trip to remember, getting to experience Gunsite, meeting new friends, using new and exciting gear, as well as being a part of the Gunsite story.
I look forward to future opportunities and classes at Gunsite, honing my skills and learning to be a better firearms advocate and owner.
Editor's Note: Please be sure to check out The Armory Life Forum, where you can comment about our daily articles, as well as just talk guns and gear. Click the "Go To Forum Thread" link below to jump in and discuss this article and much more!
Join the Discussion
Featured in this video
Continue Reading
Did you enjoy this video?
86