Recently, I acquired a Springfield Armory M1A, and I love it. The M1A is one of those guns that I could have five of and still want another one — but this was my first. When it comes down to it, I want an M1A in every configuration possible. These can be "Frankenstein" guns with traditional wooden stocks and rails hanging off of them, or jazzed up as a PRS rifle, or a suppressed M1A SOCOM 16. From the base model to a rifle loaded with all of the M1A accessories.
So, you can see the conundrum I faced when I picked up this M1A. It was not that I did not have any plans for it — I had too many! After a lot of thought, I decided to go with a minimal set-up and add just a red dot. This would leave my M1A very light to carry, and similar to the look of the M14 in the Black Hawk Down movie.
During my research of what I wanted to do with my first M1A, I found a lot of cool attachments and ways to set up the M1A. And while they did not make it into my first "build", I still wanted to let you know about some of the more interesting options I found.
Stock Options
The biggest thing that will transform the look of your M1A and determine the way you use it is your stock (or a chassis). One of the coolest stock options for the M1A in my opinion is the Sage M14 EBR Stock. There are several different iterations of this, with some having an adjustable cheekpiece and others a buffer tube-like extension (similar to what you see on M4-style rifles).
The Sage EBR stock is a metal stock that will boost the weight of your M1A up to around the 11-lb. mark with just the stock and the gun —not including any optics or attachments. But, it gives you the option of mounting a ton of gear on all the rails. The EBR stock will give your rifle the same impressive silhouette as the U.S. military MK14. The EBR is perfect for those who want to weigh down the M1A for some precision rifle shooting. You could also use the EBR stock as a run and gun set-up, but it'd be heavy.
The next stock out there I'm a fan of is the VLTOR M14 Improved Modstock System. This stock is lightweight and would be perfect for creating a lightweight M1A build with which to run and gun. The VLTOR is so light because of the material of which it's made. VLTOR uses a special mold and uses a unique carbon fiber material. The result is a stock that is both lightweight and much stronger than prior efforts.
Another fantastic feature of this stock is that, not only does it have a five-position stock to adjust the length of pull, but you can also raise the stock and mounting tube's elevation. You have 1.25" of room to raise the stock to be exact. The lowest setting is perfect for shooting with iron sights, or you can raise it up to get a good sight picture with a magnified optic. If you have ever put a scope on an M1A, you know this vertical movement is necessary to get good eye relief.
The last option, the ProMag Archangel M1A Precision Stock, is the most affordable. While the Sage EBR is about $1,000 and the Vltor is around $550, this one is set at $250. This is the same one that is found on the Loaded Precision Rifle M1A's sold by Springfield Armory. If you know you want to put a big ol' scope on your M1A and shoot for accuracy and precision, then this is a great option that is less expensive than the EBR and leaves you plenty of leftover money for a good scope.
This stock has an adjustable length of pull and can adjust the cheekweld with 1.75" of travel in the cheek riser, and the length of pull will adjust from 13.50″ to 14.8125″. Again, a great option for someone wanting a precision rifle look for their M1A without wanting to spend $1,000 or more on a stock.
Editor's note: Make sure you check out Robert A. Sadowski's article on the best M1A stocks for some additional ideas and experience.
M1A Accessories with Functional Improvements
The next thing I wanted to list out was some functional pieces that will improve the functionality of the gun and make life easier for the shooter.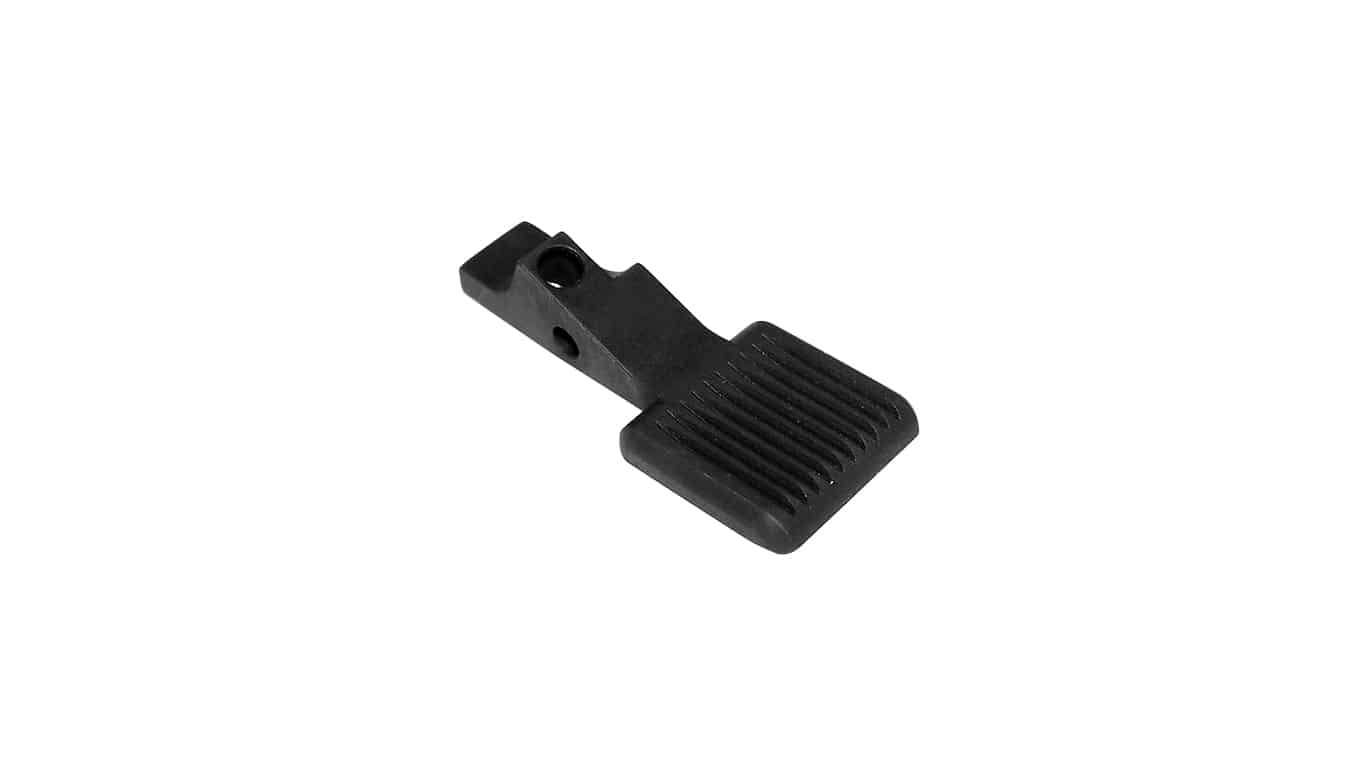 Number one on my list is the Sadlak Industries M14 Tactical Magazine Release Latch. Now, the G.I. mag release that comes on the M1A is good, but this extended one from Sadlak Industries is a big improvement in my opinion. If you ever have seen anyone do a cool M1A reload where they take one new magazine from their belt and flip out the old magazine in the gun by pressing the magazine release, then you know it looks super cool. If you have this Tactical Magazine Release Latch from Sadlak Industries, it will make that whole process that much easier. MSRP is $39.
The next on the list is the Smith Enterprise M14/M1A Extended Bolt Stop/Release. This piece is on my list next to get, personally. This Extended Bolt Stop from Smith allows you to press the paddle on it, just like on an AR-15, and close the bolt once it's locked back. This means reloading from an empty magazine will be much faster on the M1A. Instead of having to rack the charging handle again, you can take your thumb and hit the bolt stop, sending the bolt into action and shoving a round into the chamber. This single upgrade is just $55 and so worth it.
Next up is the Schuster M1A Adjustable Gas Cylinder Plug. This is essential if you want to suppress your M1A. This is the only way (that I know of) to adjust how much gas is used to cycle your rifle. On another note, this will let you adjust how much gas is used to cycle your M1A. This means you can run your rifle with a minimal amount of gas as you'd like to create a rifle that runs cleaner.
Editor's note: Be sure to check out Jeremy Tremp's article where he gives a lesson on how to suppress your M1A.
M1A Optics Rails
Now it's time to get an optic on the M1A. Here are some of my favorite optic rails for the M1A. A favorite of many, it appears is the Vltor CASV-14: M14 Rail System. This takes the place of the M1A heat shield that comes standard on the rifle, and provides you with a full-length 1913 rail that runs all the way back over the action of the gun. This rail attaches to the receiver where the clip guide is on top. As you would expect, this looks awesome with the Vltor M14 Stock mentioned above and creates a package that's also useful. This system lets you mount accessories easily, like flashlights and IR lasers. MSRP on this one is $325.95.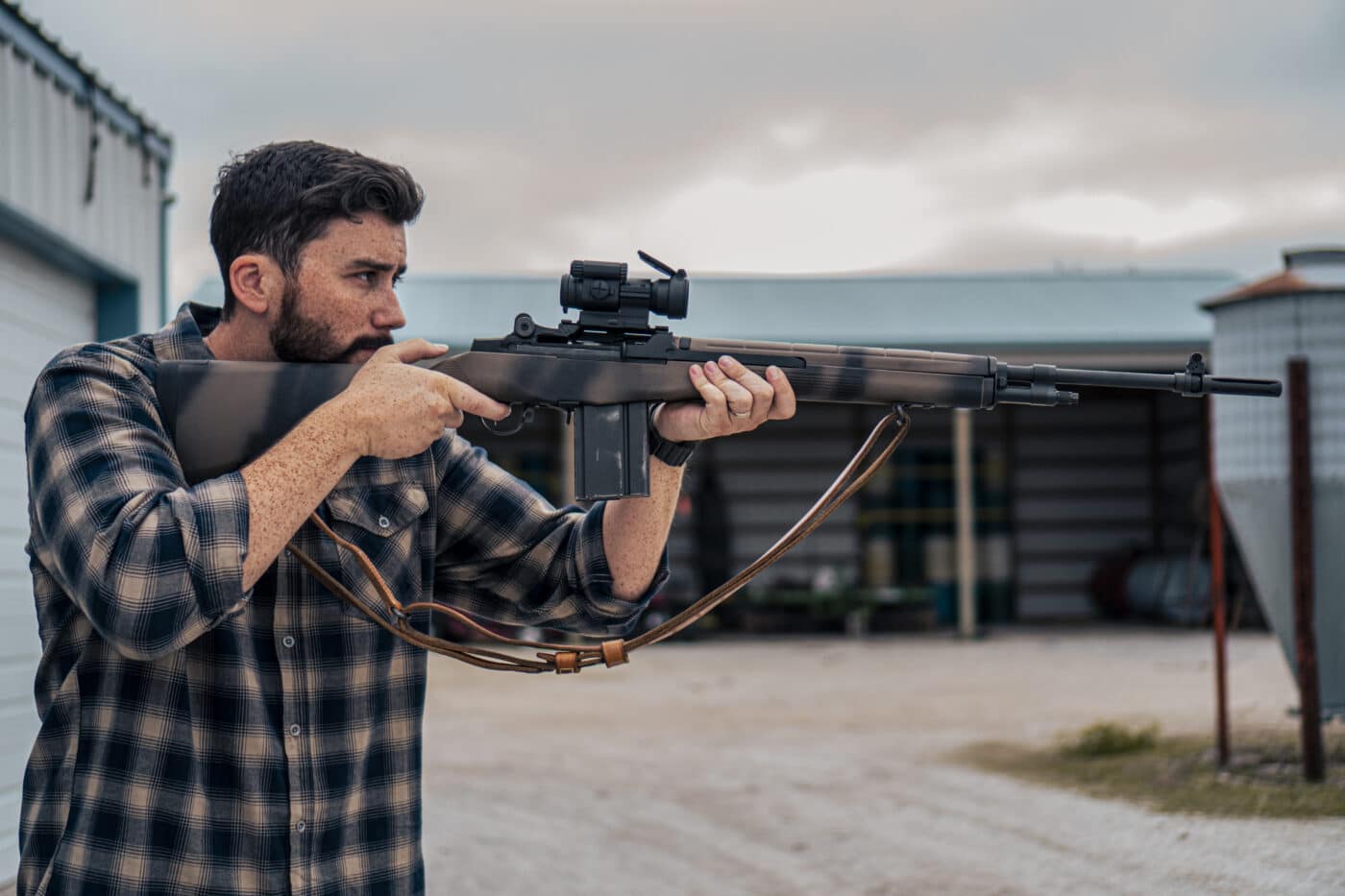 Now, for around just $200 and a very minimal amount of work, you could mount up the A.R.M.S. #18 mount to your M1A as I did. I chose this mount because I was able to keep my M1A light and simple. This is also the absolute lowest mount there is for the M1A, meaning I can look through my Aimpoint with ease without having any sort of cheek riser.
Slings: Mandatory M1A Accessory
Last but not least, let's talk about slings The M1A has sling loops affixed to the stock. If you get a different stock option, it will probably have swivels for slings. I have two choices that will work for either.
Number one is the Armageddon Gear Precision Rifle Sling. This sling comes from a company that has a great reputation in the PRS world. I've seen countless serious shooters sporting Armageddon Gear stuff on their rifles. Their sling comes in black, coyote brown and Multicam. You can also order it with loop ends to fit the standard loops on the stock, or you can purchase it with QD mounts. Another great feature is it has the arm loop present on it for PRS shooters as well as a comfortable bungee section.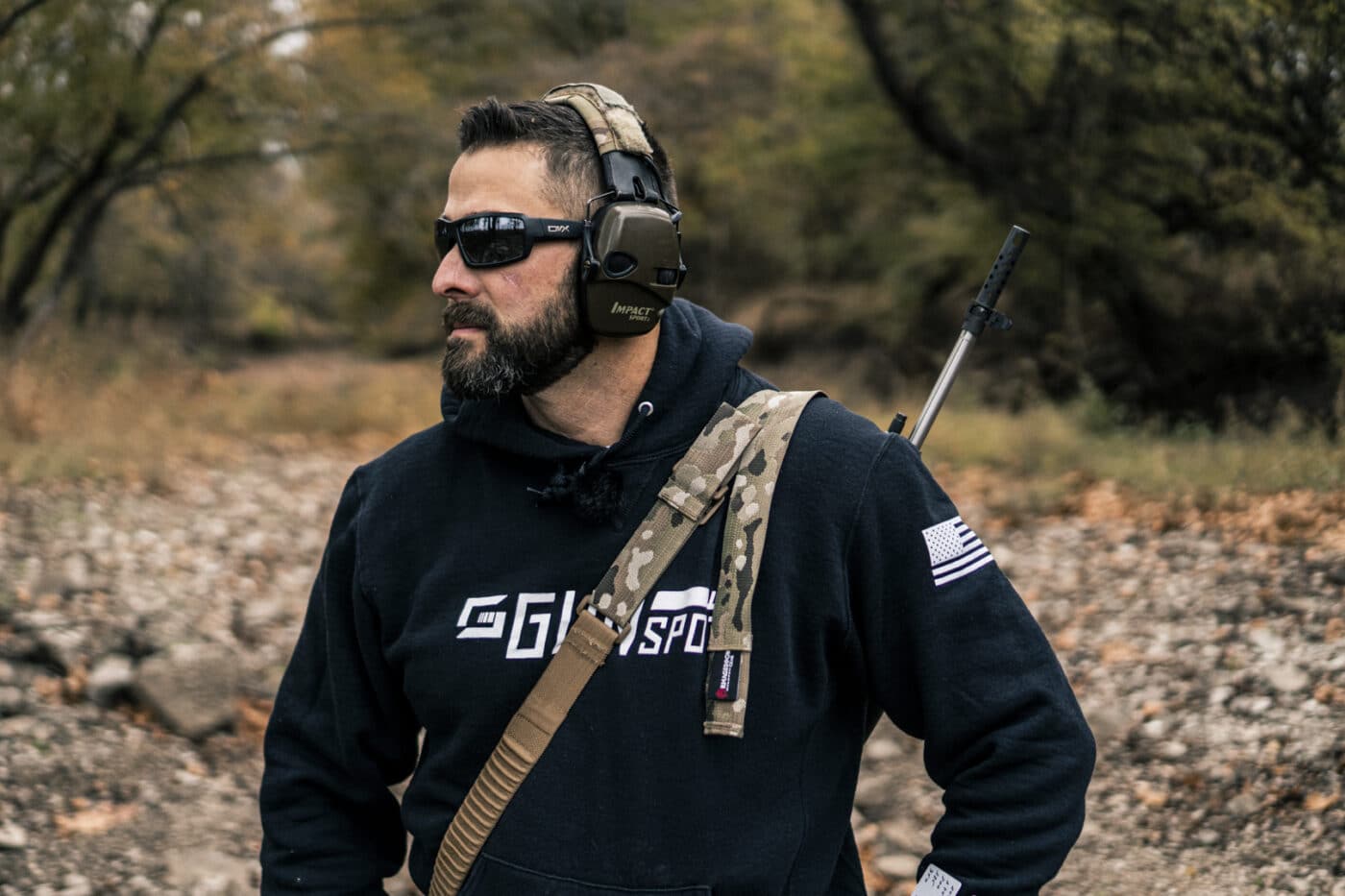 The other sling option that's great is a leather M1A match sling, and that's what I chose for mine. The leather match sling is something that looks classy. If you are keeping your M1A appearance closer to the factory look, this sling will fit right in. The leather sling can also create that arm loop just like the Armageddon Gear one. This sling is not nearly as adjustable as the previous sling, but it's got a classic look and costs just $38.99 at the Springfield Armory Store.
A New Trigger?
The trigger on the M1A didn't have as many options online as something like the AR. There are gunsmiths who will do trigger work for the M1A, but I only found one drop-in style trigger. The adjustable NM RPS Trigger is the only one I could find and, from what limited reviews I found on it, it looks to be very popular.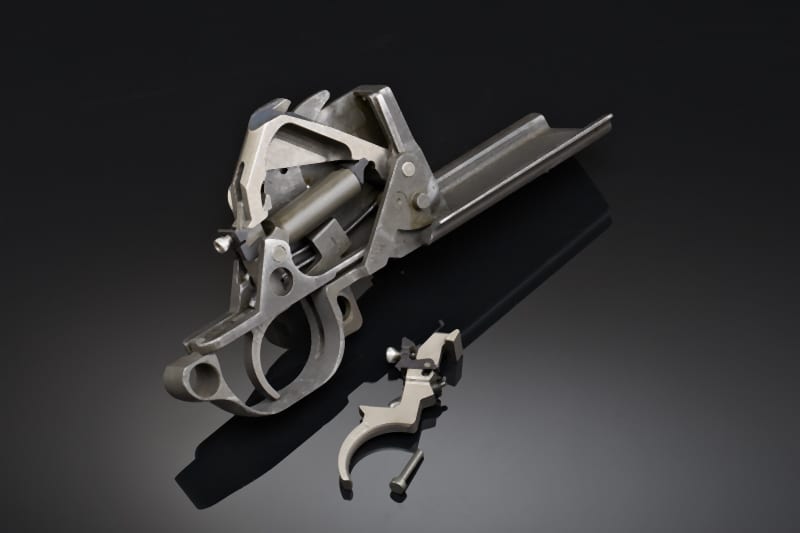 The NM RPS Trigger promises a clean pull that you can adjust to 4.5 lbs. Additionally, the company designed the trigger with an adjustable second stage so you can get the exact feel you want. The fact this trigger does not require any gunsmithing is in my opinion the best part.
Conclusion
The M1A is more customizable than many may be aware. You can set it up as a "run and gun" one, or as a precision rifle, and anything in between. Like I said at the beginning, I want M1A's in every configuration and in every color. I love seeing an M1A all kitted out with a mix of classic and modern tactical equipment. Hopefully, this little list helps you get a head start on getting your M1A set up the way you've always wanted.
Editor's Note: Please be sure to check out The Armory Life Forum, where you can comment about our daily articles, as well as just talk guns and gear. Click the "Go To Forum Thread" link below to jump in and discuss this article and much more!
Join the Discussion
Featured in this video
Continue Reading
Did you enjoy this video?
92