The SAINT Victor rifle series of carbines come with great options over a standard mil-spec AR-15. But for those of us that cannot leave good enough alone, there are always options to customize or squeeze a little bit extra out of it.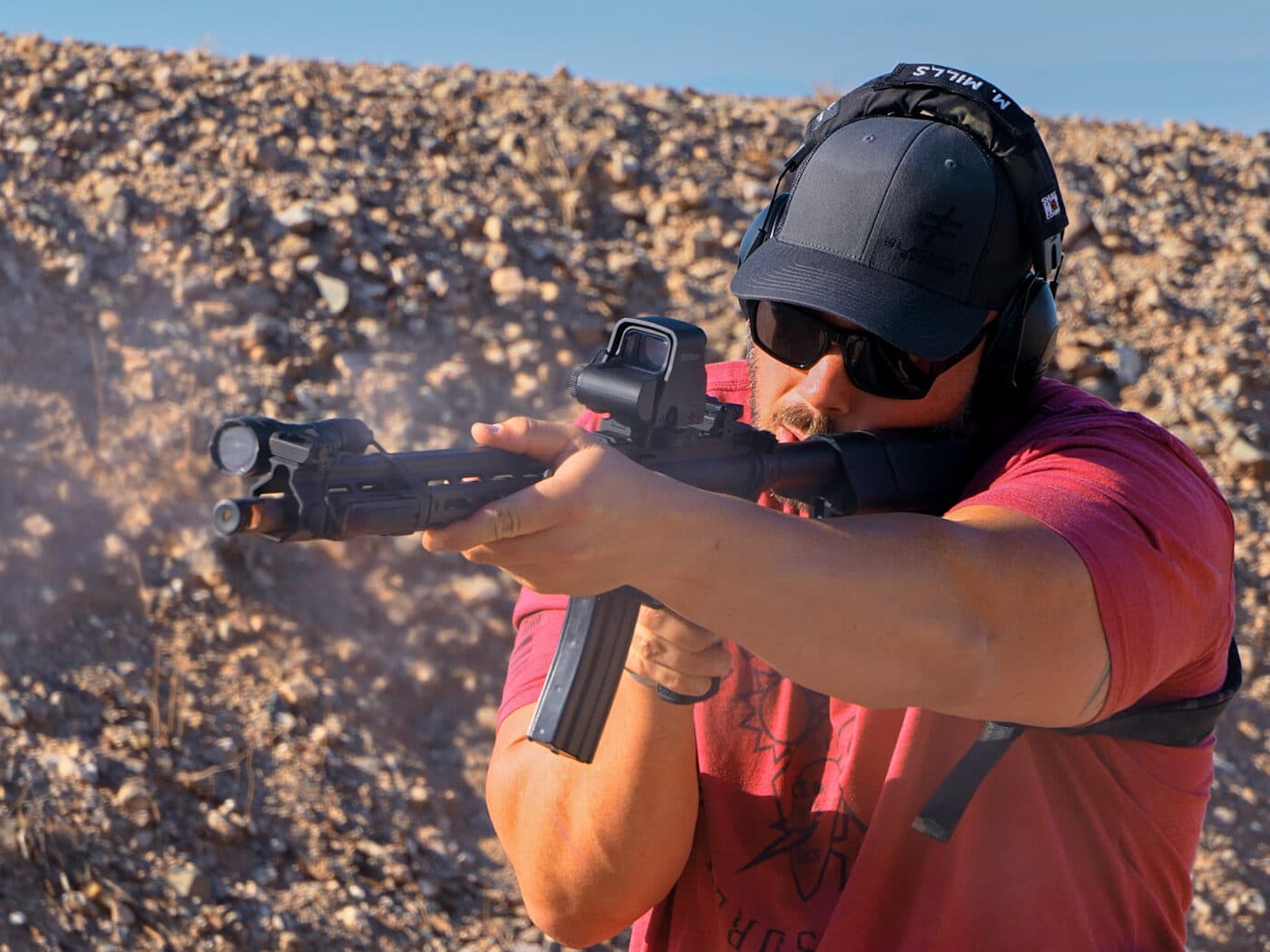 First, let us recap what sets the Saint Victor B5 I have apart from others. My three favorite features on the SAINT are the B5 Systems furniture, the muzzle break and that pinned gas block for extreme use. We also get a flat-faced factory trigger, which is far better than standard curved mil-spec to my mind. Additionally, the Victor's M-Lok system gives you room for everything you might want to attach to it. So how did I tweak mine, and why?
"Bolt-On"
AR-15

Modifications

After you choose your version of the SAINT, you have to think about those immediate outfit needs like optics, lights, slings, and maybe even a handstop or foregrip. For the optic, I chose to go with the EOTech XPS2-0. This optic gives a great view through the objective lens and, if you want a bit more height, slap on a quick-detach American Defense mount like I did. The SAINT did come with some really nice flip-up sights, so no need to search for alternate back-ups.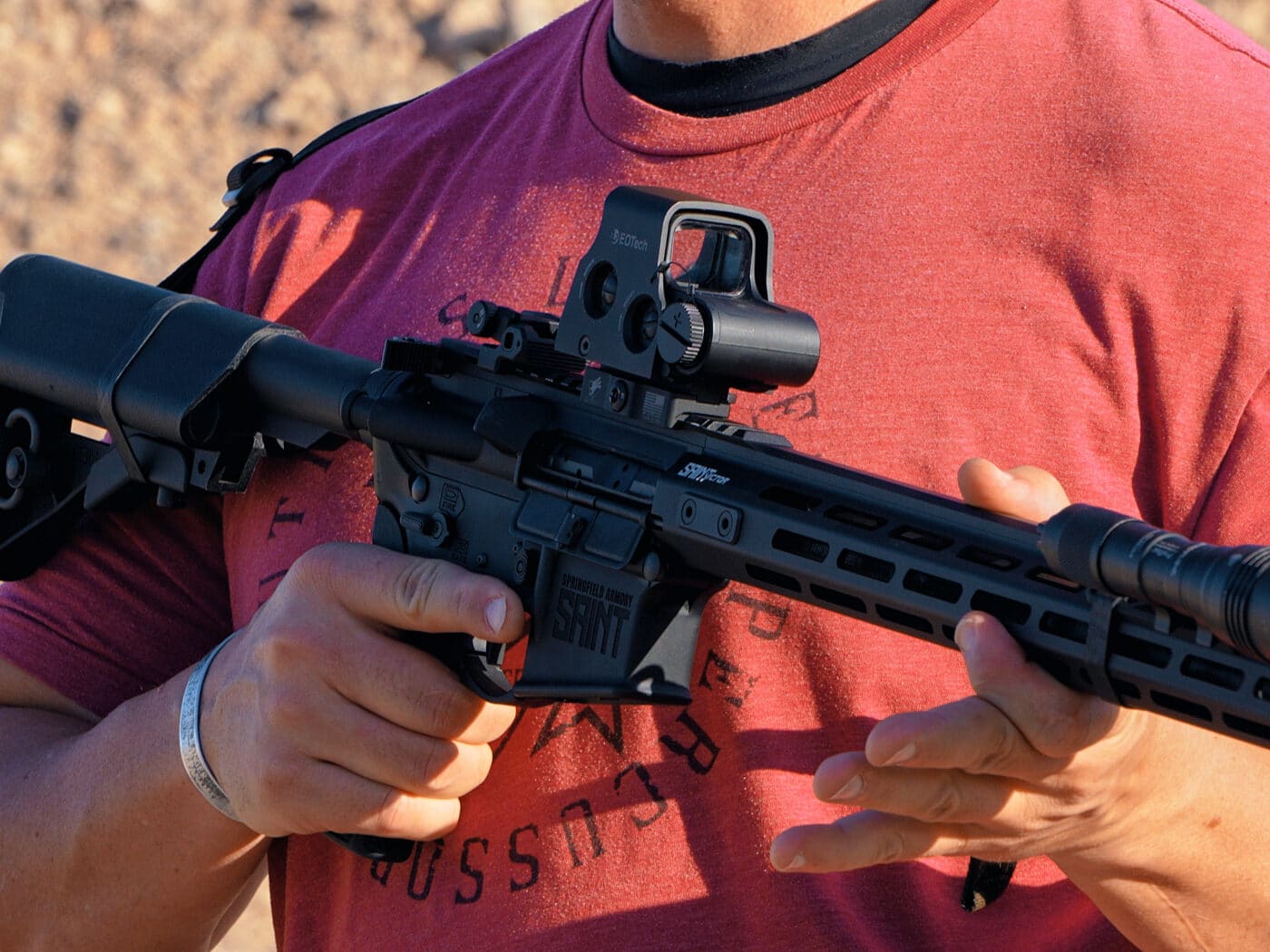 When it came to a solid light with a proven track record, the Streamlight Protac HLX with a solid 1,000 lumens and 26,000 candela fit the bill. This light is not only wallet-friendly, it gives a very well-rounded light pattern for both indoor and medium distances.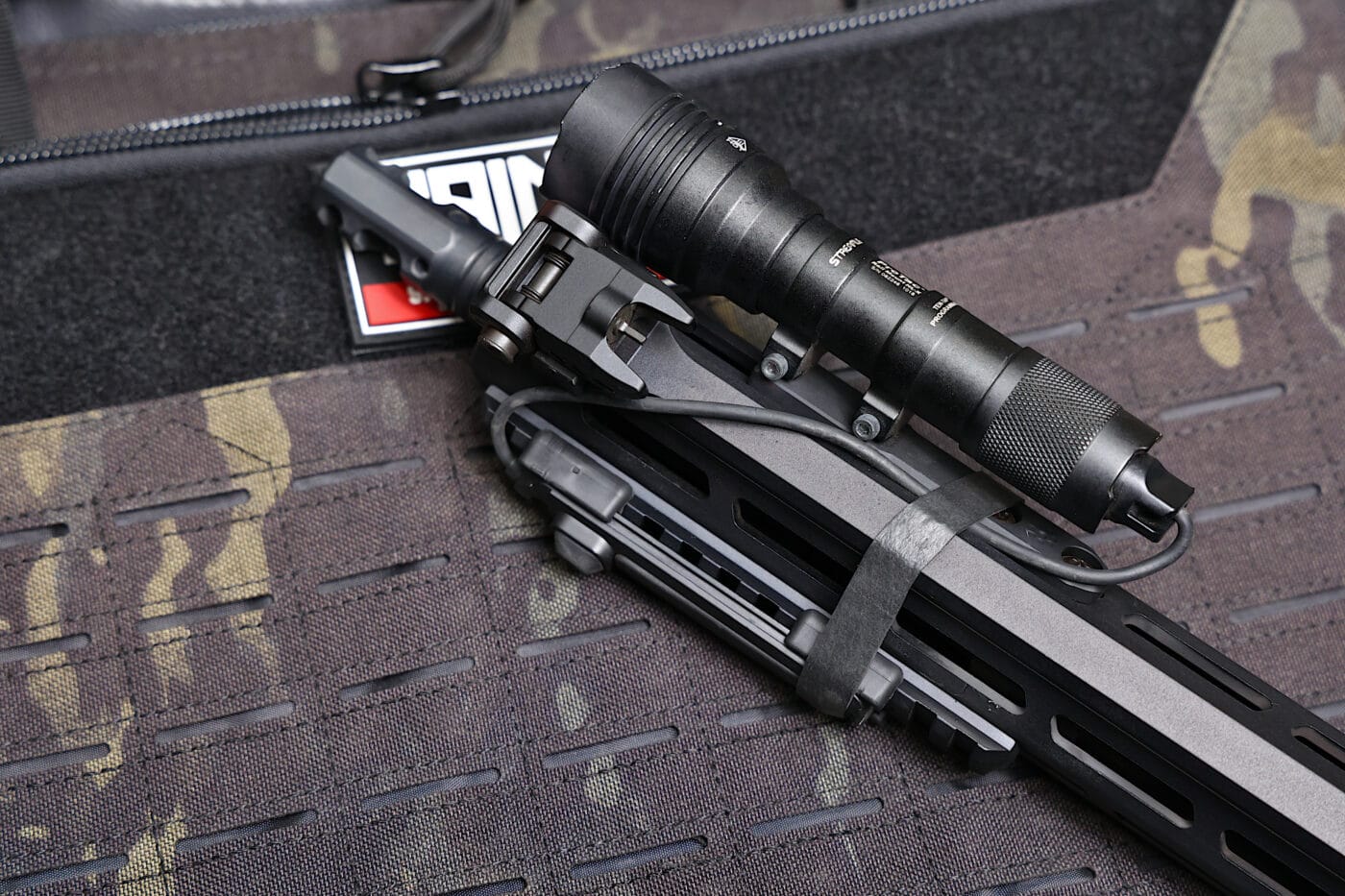 The last thing to make it a runner was a good sling from Flatline Fiber. This two-point padded sling with QD attachments made a perfect fit for everyday use, training or full-on tactical competition.
Maximizing the SAINT's Performance
There is something about a flat-faced drop in trigger that changes the whole way a rifle performs for me. While the one from the factory in the SAINT Victor is a great trigger, I could not help myself but "tweak" some more.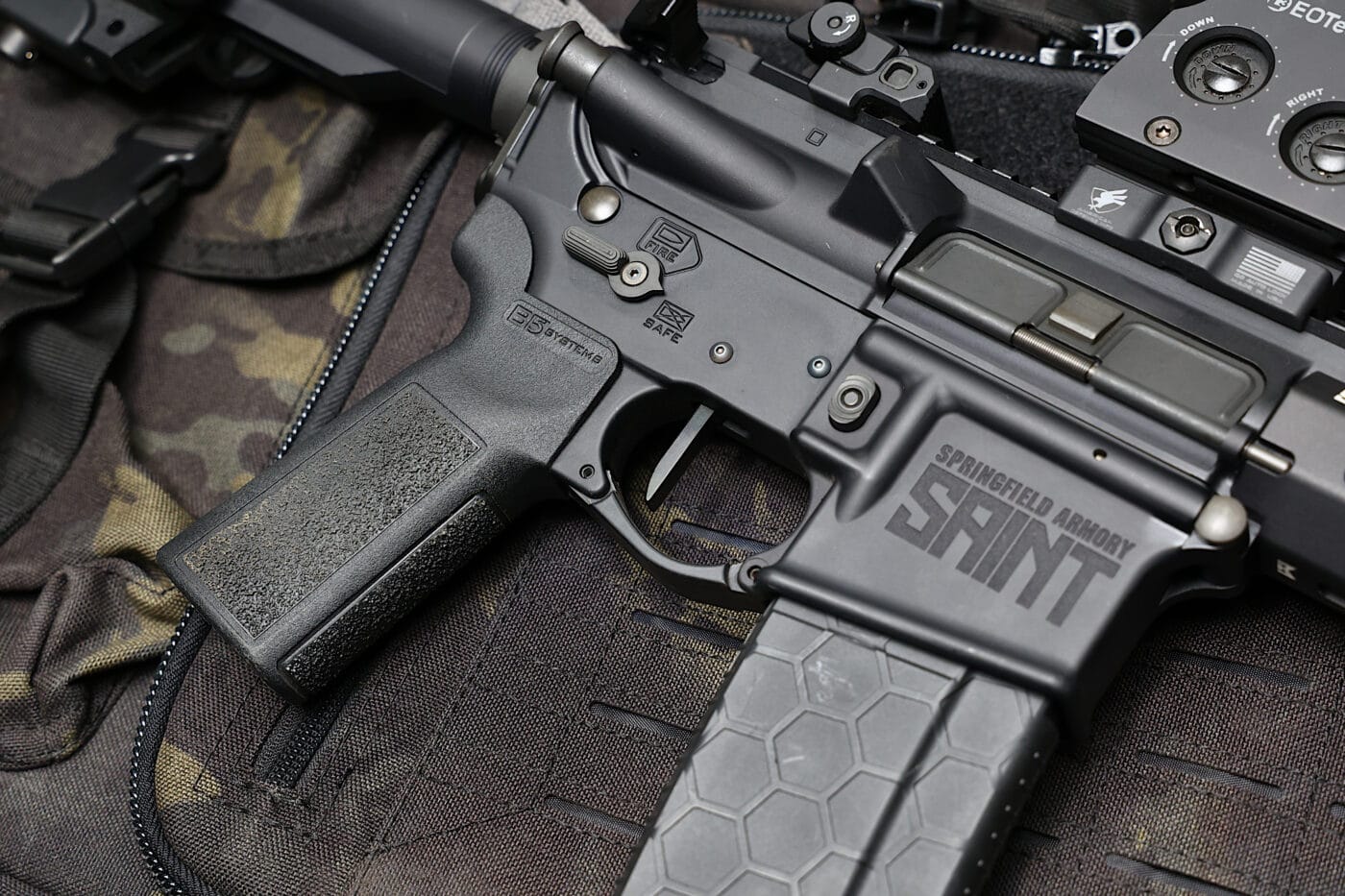 In the search to keep the price within reason but get a great trigger, I turned to Rise Armament. The Rave 140 trigger is a crisp and clean single-stage drop-in trigger that you don't even need anti-walk pins for. This trigger will provide a 4.5-lb. break that is extremely consistently and gives the same flat-faced feel that the stock Springfield Armory trigger provides.
The last performance gain is a good ambidextrous charging handle. The charging handle was by Trybe Defense.
What Does All This Accomplish?
When it comes to anything from a pistol to a rifle, when the word "performance" is mentioned, barrels and triggers are the first things that come to mind. With the SAINT, we get a nice 4150CMV, so no use changing that out till it's worn out. For the trigger, we can squeeze a little more performance out of the rifle.
Triggers such as these can help with speeding up split times on the range, and they just feel great with very little creep. The extended charging handle gives a bit more meat to grab onto when performing load drills or malfunction drills from the strong or off-side.
AR15 Mods: Wants vs. Needs
Outfitting your rifle is a very personal choice. With the wide array of optics, lights and all other parts available for the SAINT Victor rifle, how do we choose? I make these decisions based on needs versus wants. In my opinion we need a good optic, light and sling, and then we can really maximize the use of the rifle.
Once the needs are fulfilled, then we get to look at things we want for customization or speed and performance. Anyway you build it, just remember to get plenty of ammo to go out and enjoy it.
Editor's Note: Please be sure to check out The Armory Life Forum, where you can comment about our daily articles, as well as just talk guns and gear. Click the "Go To Forum Thread" link below to jump in!
Join the Discussion
Featured in this video
Continue Reading
Did you enjoy this video?
74