SAINT B5 5.56 vs. My Frankenstein Monsters
April 9th, 2021
7 minute read
Springfield Armory's SAINT line came out almost five years ago now, and this is the first one I've had the chance with which to work. To be frank, it can be tough to review AR-style guns as so many of them can be so similar. This one, though, is different — it's a Springfield.
In my opinion, as far as gun companies go, Springfield Armory is unique. It is almost like it has multiple personalities. They build incredible 1911s. If you are looking for an entry model or something higher end or even from the custom shop, Springfield has you covered. And they're all amazing.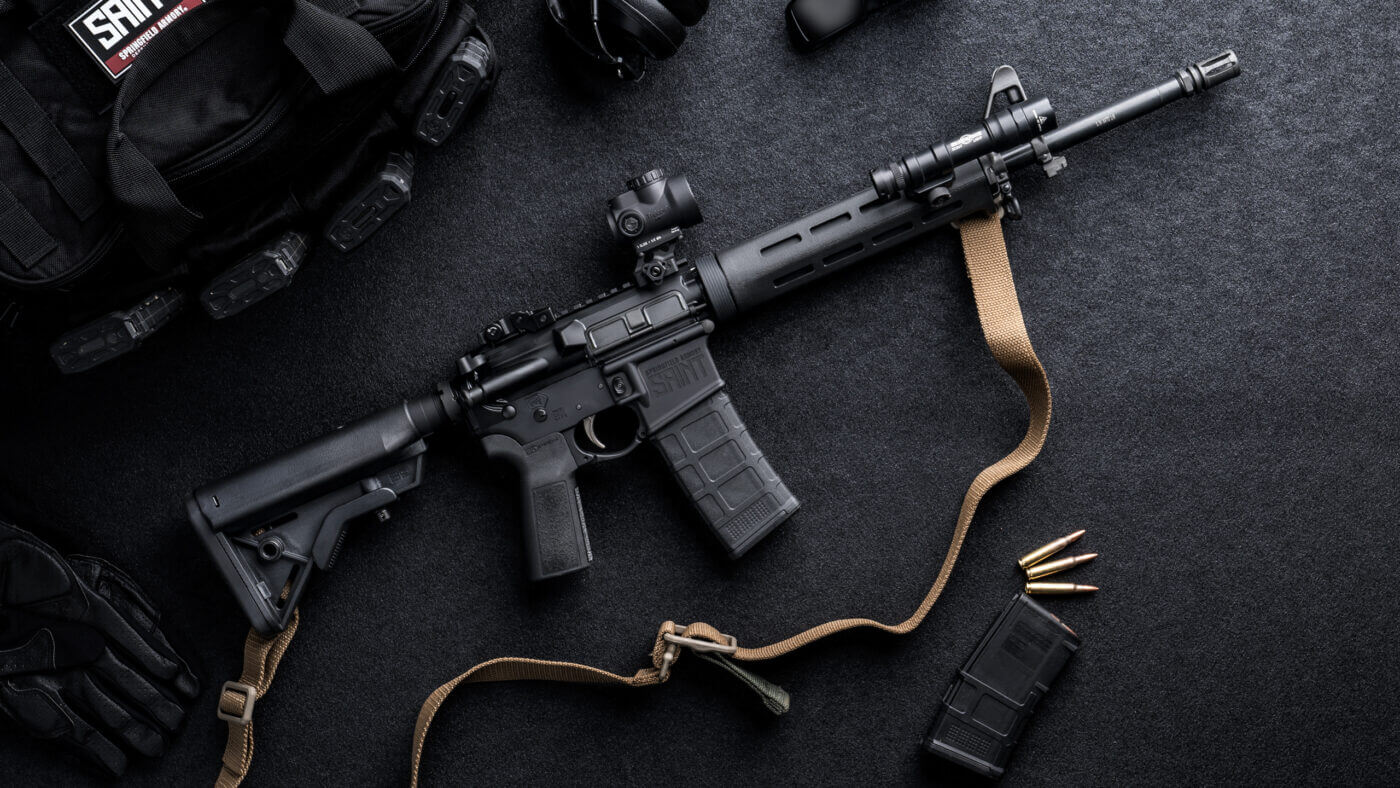 Then came the XD line. The polar opposite of a 1911, these polymer-framed pistols were very modern, and the line has expanded to a wide variety of options and models that have a devoted following.
As far as long guns go, Springfield had specialized in keeping the legacy of the M14 alive in their M1A series. They seemed content to own that space and nothing else, until the debut of the SAINT. So where do their ARs fit into a line with both classic and modern offerings?
The Right Fit
In many ways, I see the SAINT line as similar to their 1911 line. If you're looking for an entry-level AR (and many people are now), you can find other brands that are less-expensive. That opening cost, though, will be just part of your overall expense. The bottom-end of the black rifle market often comes with the extra expense of replacing furniture and parts to get the rifle to run right. You know, turning your "cheap" gun into a expensive Frankenstein monster of parts and accessories.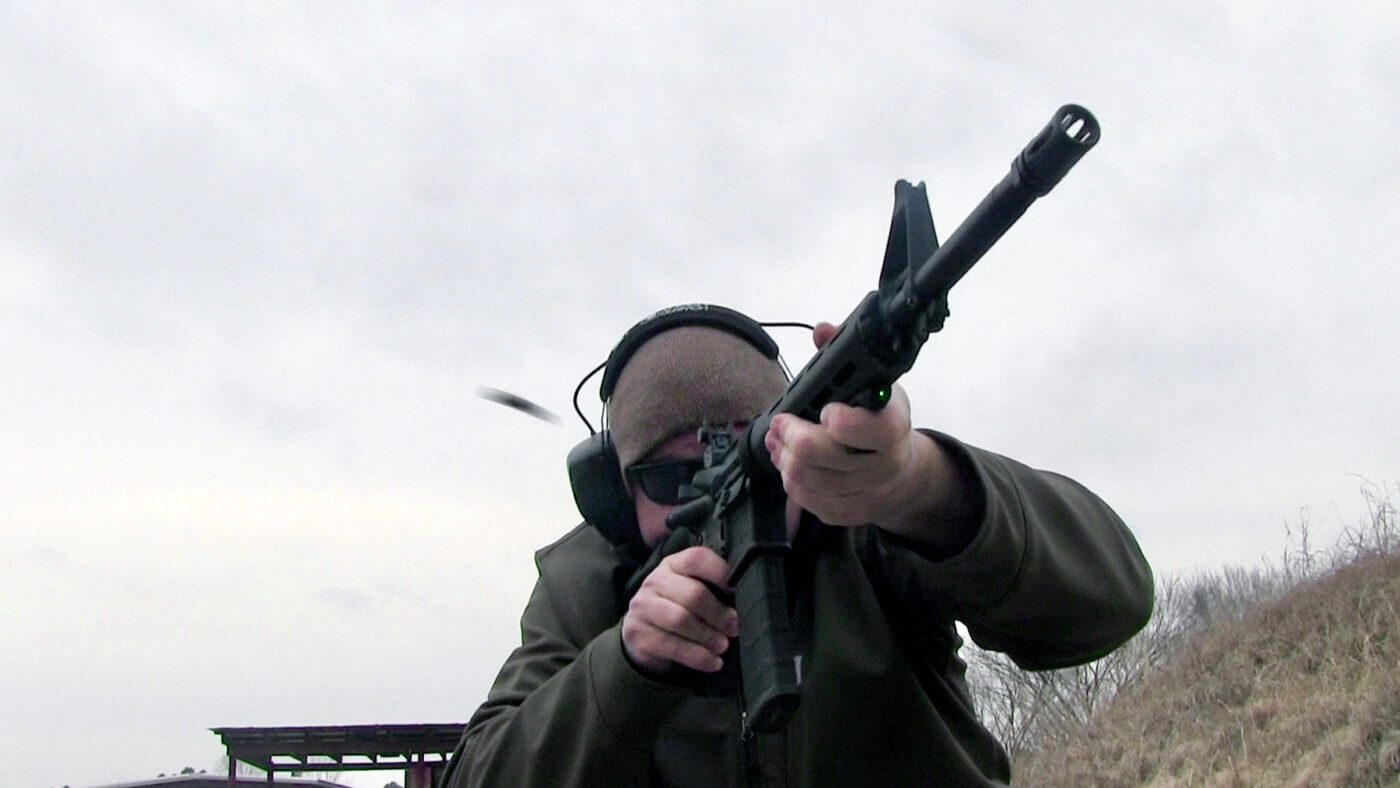 The opening MSRP on the SAINT rifles line is $995. Pistol versions are starting at $895. While affordable, these starting prices are higher than some bargain basement offerings available on the market. However, the AR's from Springfield Armory won't need any modification to work like they should. They flat-out run, exactly like they should. They also come with appointments you would likely want to make for a cheaper gun, and all at a lower price than you could do it for yourself.
The B5, Because…
In the Springfield Armory rifle line, there is the SAINT B5 5.56. There is a clue in that name that helps differentiate it from the rest of the SAINTs. The first is the B5 in there. This one has polymer furniture from B5 Systems, with a handguard with M-Lok slots. Underneath, there's a SAINT.
The stock is a B5 Bravo Stock. It has a rubber buttpad and QD mounts built in. It adjusts like most stocks. While it is an upgrade from the stock on many bog-standard ARs, it is still light and efficient.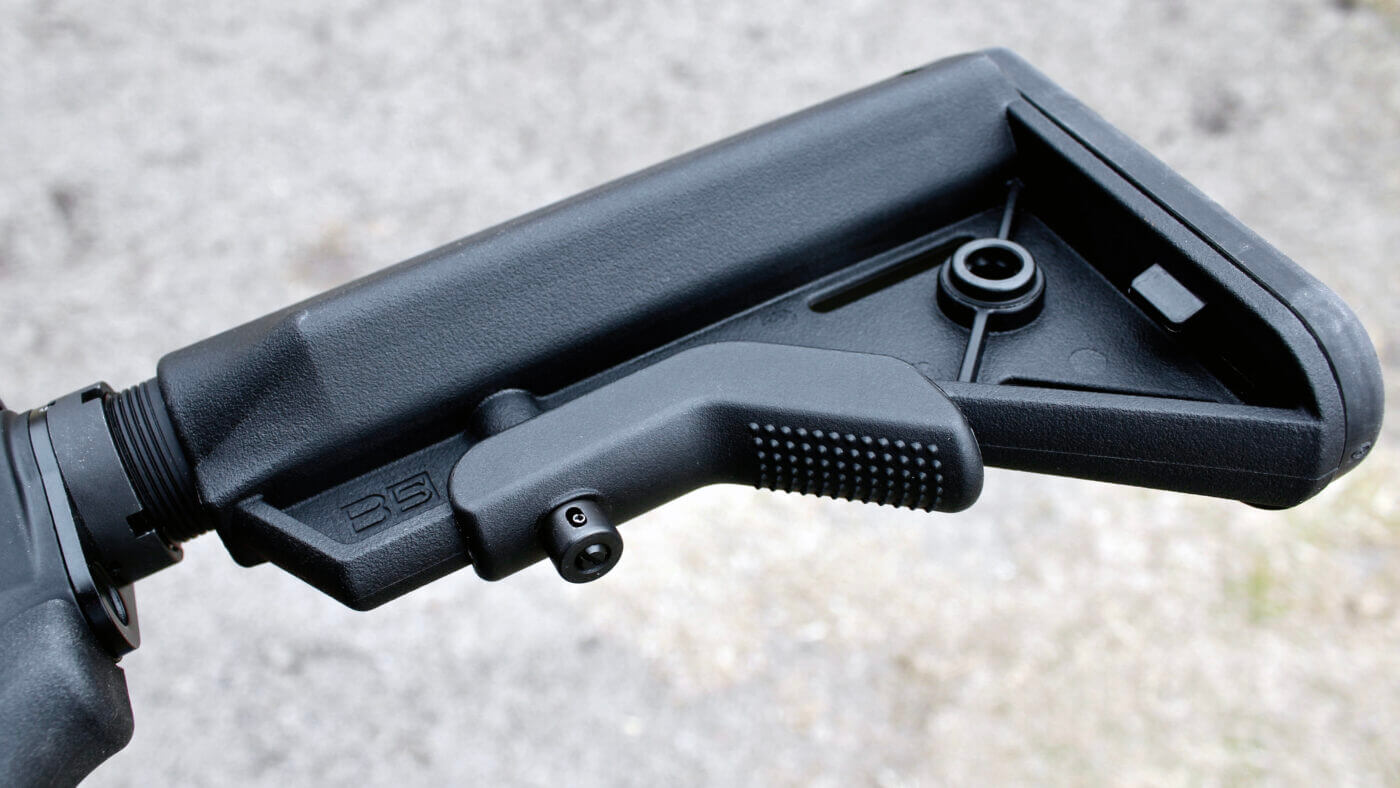 The B5 Systems M-Lok handguard is a two-piece design with a steel insert to help shield your hand from heat. The seam on this is well-executed, and it has a functional handstop integral to the design. It has a slightly textured surface, too. The M-Lok slots allow for the addition of any number of attachments.
The pistol grip is also from B5. They call it a Type 23 P-Grip. The grip-angle is advertised as having a "steep angle." With my handy protractor here on my laptop's screen, I'm seeing about 14 degrees. The grip has very angular sides, too. Odds are you won't notice the grip's nuances first, though. They're subtle.
Under the furniture is a familiar design with some key improvements. This is still a direct impingement rifle. With its 16″ barrel, it has a mid-length gas system. The gas block is pinned in.
The CMV barrel itself has a 1:8 twist rate. This is the most versatile of the three common 5.56 NATO twist rates. It will stabilize lighter bullets well but optimizes the accuracy of mid-weight bullets (62-77 grains). The inside is treated Melonite instead of being lined with chrome.
The barrel has a government profile for even heat distribution and weight reduction. Again—not the lightest barrel, and not the most effective at combating heat buildup, but a tested design for a robust carbine.
The barrel has a A2 front sight. While this is another of the tested standard features, it is harder to change out than most might imagine. It is hardly complex — it just takes a dedicated set of tools to clamp the barrel and push pins without marring everything and compromising accuracy. But it works.
The handguards are held on with a delta ring. As heatshields go, the B5 handguard does its job. No complaints there. And the M-Lok makes adding lights and other accessories easy.
Solid Foundations
The upper and lower are both forged 7075 T6 aluminum, and they are anodized. The upper has a standard forward assist and M4 feed ramps. The lower has what Springfield is calling its Accu-Tite Tension System. This system consists of a screw in the lower, above the grip, that seats against the upper where it pins in place. The video in the link above shows how to adjust it.
The bolt carrier group is based on the M16. It has a Carpenter 158 steel bolt and is treated with Melonite. The BCG is pressure tested and inspected under a microscope to ensure quality. This is a viable step ensuring the guns are not only functional, but robust enough for a lifetime of service.
The other aspects of the build are an homage to the classic AR carbine style. The receiver extension and end plate are mil-spec. The buffer tube is mil-spec and has a heavy tungsten buffer. The charging handle is standard, and the safety is only on the left side of the receiver.
The trigger is sold as a GI trigger, but it has a nickel boron coating, which is hardly standard. This is one of the best stock triggers I've run across in an entry-level AR. It has no creep, breaks clean, and the nickel boron will help keep it running that way. I've got ARs with some upgraded triggers, but this one is spot-on for a carbine and I won't be replacing it any time soon.
Empty and naked, this Saint is weighing in at 6 lbs., 4 oz. That's pretty standard, too. Load up a 30-round mag (it comes with a Magpul PMAG), top it off with a red dot, attach a sling, add a light or laser or both, and the weight should creep up towards the 9-lb. mark.
Shooting the SAINT
So far, I've been combing through a fairly long list of distinguishing features of the SAINT. It is a rock-solid rifle built to run well out of its included padded case. If it didn't, I wouldn't be writing this. The Saint delivers on its promise.
Accuracy is solid. The rifle arrived sighted in — as any gun with iron sights should. There was no need to adjust the height of the front post, or the windage. With the stock extended, LOP is sufficient for my 6'4" frame, though I've always felt cramped on a carbine's short handguard.
While evaluating the SAINT, I picked up a Viridian HS1. The handstop laser adds some ergonomic real estate to the handguard. That helps with my ability to hold onto the gun and prevents me from doing the chicken-wing grip on the handguard. I did have to modify the integral handstop and I removed the front sling mount to get the laser to clear.
Usually when I review an AR-15, I'll run a wide variety of ammo weights through. As ammo is hard to come by, I was a bit stingy. I shot Tula 55 grain, and some Independence 55 grain. Both fed and extracted without issue. Predictably, I had the best accuracy results with Winchester 62 grain bullets.
Wrapping Up
When I began this, I was musing about the role of Springfield Armory. As with the M1A, the 1911 and maybe now bolt-action rifles, Springfield doesn't jump in with a new product unless they really have it right. I can't say this about every gun company. Too many seem content with throwing out new guns in the hopes that the really good designs rise to the top.
All of my previous AR's are homages to Frankenstein's monster, with parts stuck here and accessories added there, but this one might change my course. This version of the SAINT is a basic and familiar design, yes — but it is flawlessly executed.
Editor's Note: Please be sure to check out The Armory Life Forum, where you can comment about our daily articles, as well as just talk guns and gear. Click the "Go To Forum Thread" link below to jump in!
Join the Discussion
Featured in this article
Continue Reading
Did you enjoy this article?
127